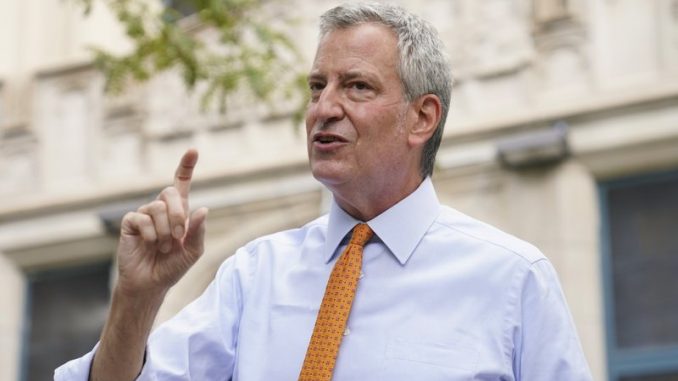 OAN Newsroom
UPDATED 1:17 PM PT – Monday, May 24, 2021
Public schools in New York City have been permitted to fully reopen in September. On Monday, Mayor Bill de Blasio announced that all public schools will be open for in-person learning. As part of the reopening push, remote learning will no longer be offered to students.
A projected 600,000 students will be expected to return this fall, while another 400,000 students have already returned. New York is known to have the largest public school district in the entire U.S.
This decision was made after a recent report showed 60 percent of New Yorkers aged 16 years or older have received at least one dose of the COVID-19 vaccine.
"One million kids will be back in their classroom in September, all in person, no remote," de Blasio stated. "I think parents kids everyone's been waiting for to know we're going to be back strong ready safe."
ALL students are returning to New York City public schools THIS FALL! Join me now at City Hall. https://t.co/1re5G9sjyg

— Mayor Bill de Blasio (@NYCMayor) May 24, 2021
Schools will offer open houses to walk families through their reopening strategies. Students and staff will be required to continue to follow all mask mandates as well as various other guidelines from the Centers for Disease Control and Prevention. The first day of the new school year will be September 13.