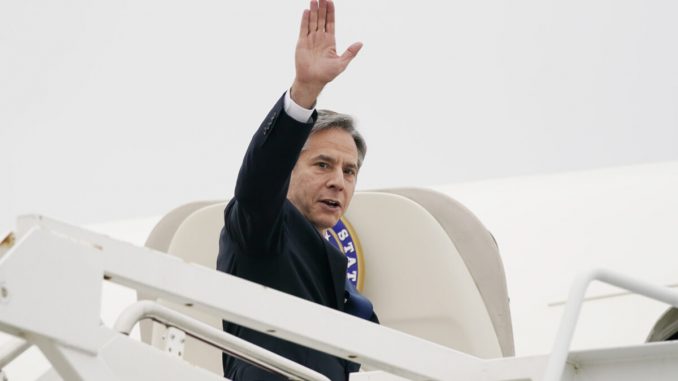 President Joe Biden's secretary of state will travel to the Middle East this week to speak with leaders in Israel and other partners in the region, the White House announced Monday.
Biden, a Democrat, credited America's "quiet, intensive diplomacy" with helping bring about the ceasefire between Israel and Hamas, a terrorist group that operates out of the Gaza Strip.
Secretary of State Antony Blinken, he said, would speak with Israeli leaders "about our ironclad commitment to Israel's security."
"He will continue our Administration's efforts to rebuild ties to, and support for, the Palestinian people and leaders, after years of neglect. And he will engage other key partners in the region, including on the coordinated international effort to ensure immediate assistance reaches Gaza in a way that benefits the people there and not Hamas, and on reducing the risk of further conflict in the coming months," Biden added.
Blinken left from Andrews Air Force Base in Maryland, outside Washington, on Monday.
He will not meet with any Hamas leaders.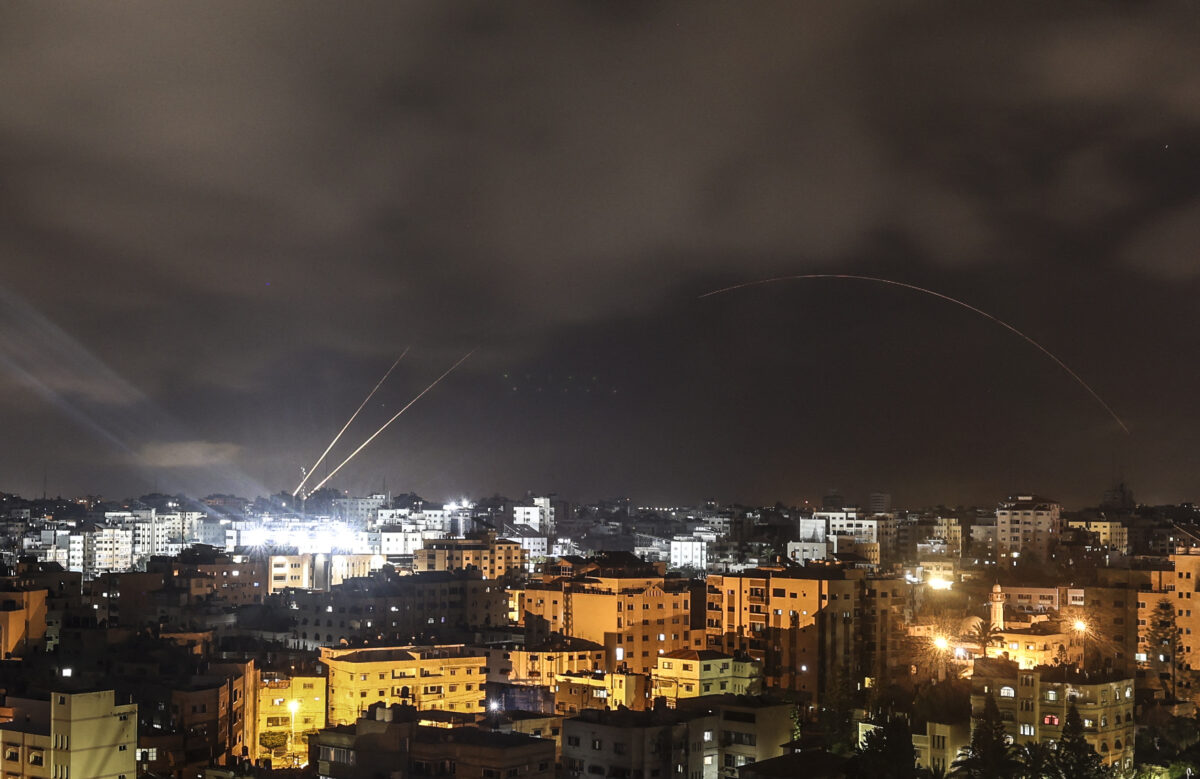 One thorny issue is helping rebuild Gaza but preventing funds from going to Hamas, Jen Psaki, the White House press secretary, told reporters in Washington shortly after Blinken flew to the Middle East.
Another is "creating sustainable conditions for a ceasefire," which is holding for now, she added.
Hamas started launching rockets at Israel on May 10 and Israel responded with counter-strikes.
The fighting left hundreds dead, primarily Palestinians.
The two sides reached a ceasefire late May 20, a day after Biden told Netanyahu that he should engage in a "significant de-escalation today on the path to a cease-fire."
Biden's administration has expressed support for Israel's "right to defend itself" but has also said Palestinians "deserve to live safely and securely."
He told reporters on Friday that he believes "the only answer" to the on-and-off conflict is two separate states, including one ruled by Palestinians.