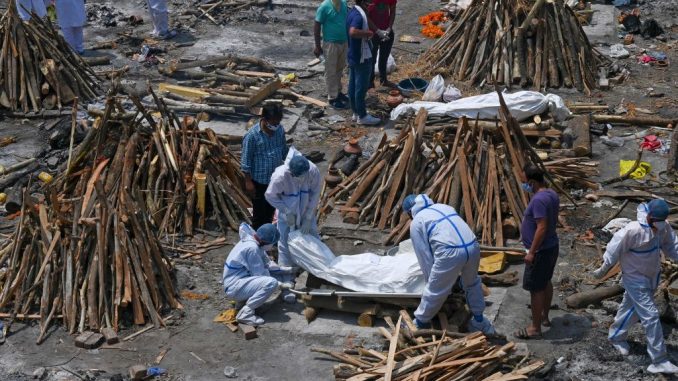 The president of Australia's peak medical association has written to the nation's leaders calling on the government to expedite the repatriation of Australians from India and to remove penalties such as fines or jail time for those who breach the current travel ban.
India is grappling with a surge of COVID-19 cases, reporting over 300,000 daily infections over the past 10 days, pushing the total number of cases close to 2 million.
While the Australian government has repatriated over 20,000 Australians from India, over 9,000 remain.
In the meantime, the government announced a pause on flights from India to Australia until May 15—a 14-day window. Breaches of the ban include penalties such as imprisonment or fines, with a maximum penalty of five years in prison or $66,000, respectively.
In a letter to the prime minister and health minister, Dr. Omar Korshid, president of the Australian Medical Association (AMA), said the flight ban was "warranted" to manage the large number of potentially infected travellers entering the country's quarantine system.
"However, given the exponential growth in infections in India, expatriate Australians there now face a health risk that requires an Australian Government health response," Korshid said in a statement.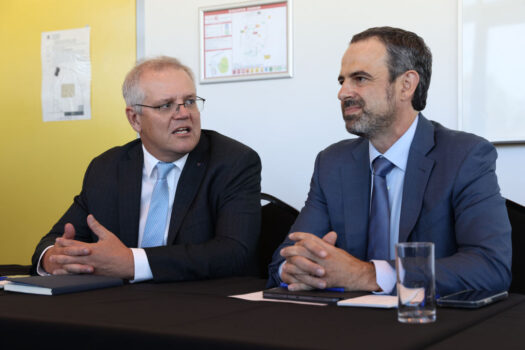 "Rapid escalation of community transmission of COVID-19 in India is exposing Australians to a risk of avoidable illness and death because of poor access to vaccination, poor or no access to healthcare, and the ban on travel to Australia.
"The order to imprison or fine those who might breach the current ban is seen by the medical profession as mean-spirited at a time when Australia should, in fact, be aiding India by bringing Australians home in order to avoid further burden on their collapsing health system."
He said the government's response would set a precedent in how willing it was to protect Australians overseas and called for more chartered commercial aircraft to assist stranded travellers.
"Before the pause is lifted, hotel quarantine arrangements must be improved to ensure minimal risk of breaches, particularly following yesterday's World Health Organisation confirmation that the virus is spread through air, rendering some current hotel quarantine arrangements inadequate," he added.
Prime Minister Scott Morrison has endured criticism for the travel ban and fines. But has played down the likelihood of the criminal penalties being handed down on travellers.
"They will be used responsibly and proportionately," he told the Today Show. "No one's going to jail.
"I don't think it would be fair to suggest that these penalties in their most extreme forms are likely to be imposed anywhere," he added.
Morrison went on to say the travel restrictions were designed to prevent the start of a "third wave" of infections in Australia.
"We're going to keep bringing back people safely from India, but we have to do it in a way that won't subject the rest of the country to seeing a third wave of COVID-19."
"Anyone who's outside of India and haven't been through India for more than 14 days, they can still come back from those other places."