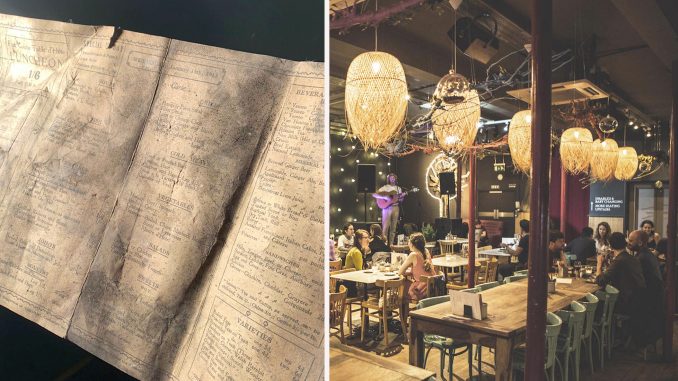 While working on the renovation of a cafe, a worker discovered a 1913 restaurant menu as he stripped the wallpaper. Now, the owner of the cafe is planning on recreating the historic dishes.
Max Kearns was helping renovate the mezzanine space in Leaf cafe, on Bold Street, Liverpool, England, when he found a special menu dated Jan. 15, 1913. The dishes featured on the menu include lobster salad, ox tail, grilled kidneys, and boiled fowl from the former "Yamen Café and Tea Rooms."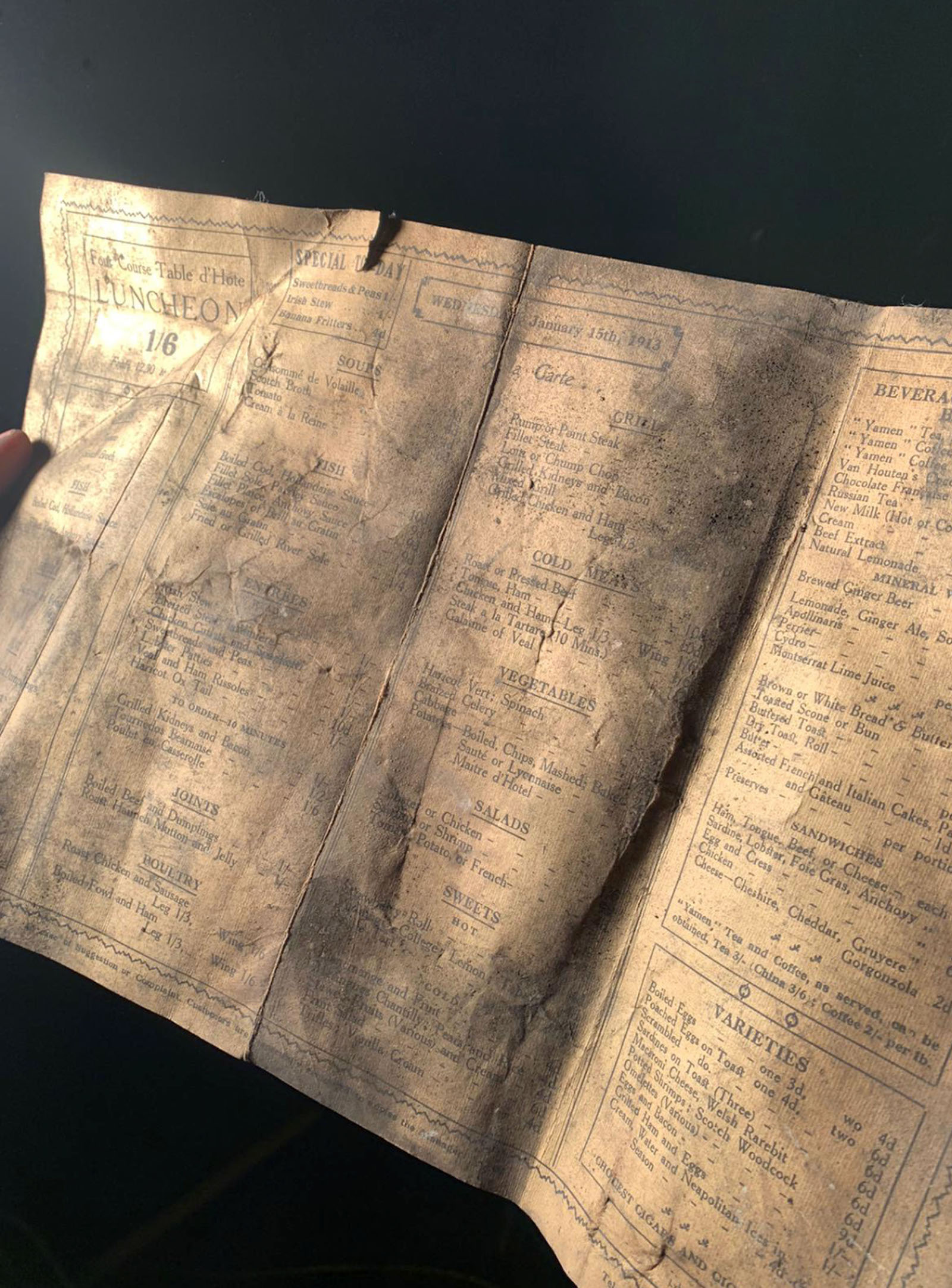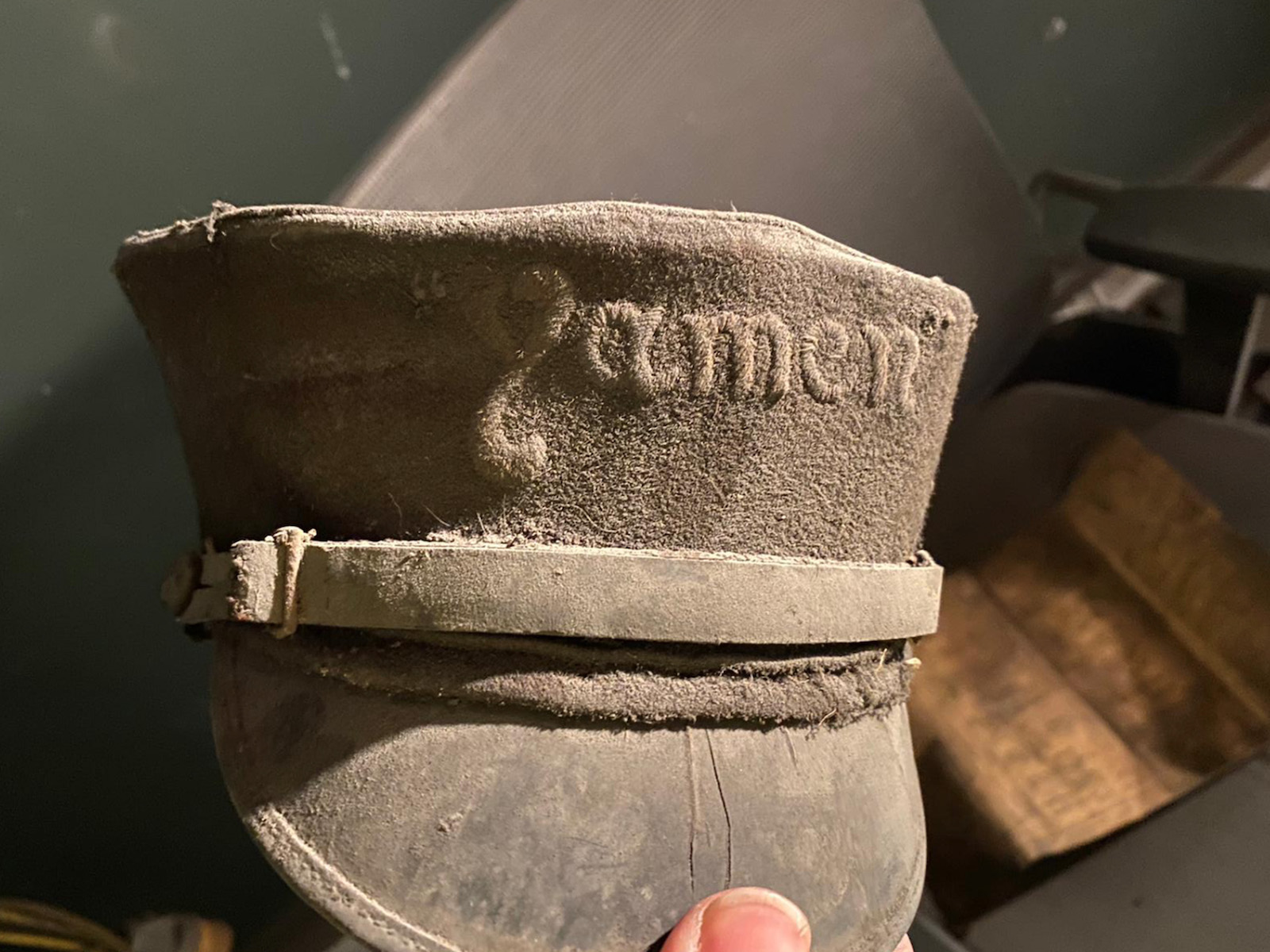 Natalie Haywood, the founder and owner of Leaf said: "Other dishes on the delicate menu include Tournedos Bearnaise, Consommé de Volaille, and Meringues Chantilly with pears."
The restaurant also offered Irish stew, Russian, Indian, and Chinese tea, sweetbreads, banana fritters, lemonade, and more.
The bistro-style menu also showcases the prices, with a bowl of tomato soup costing just 4 old pennies, the equivalent of 1.20 pounds (approx. US$1.70) today.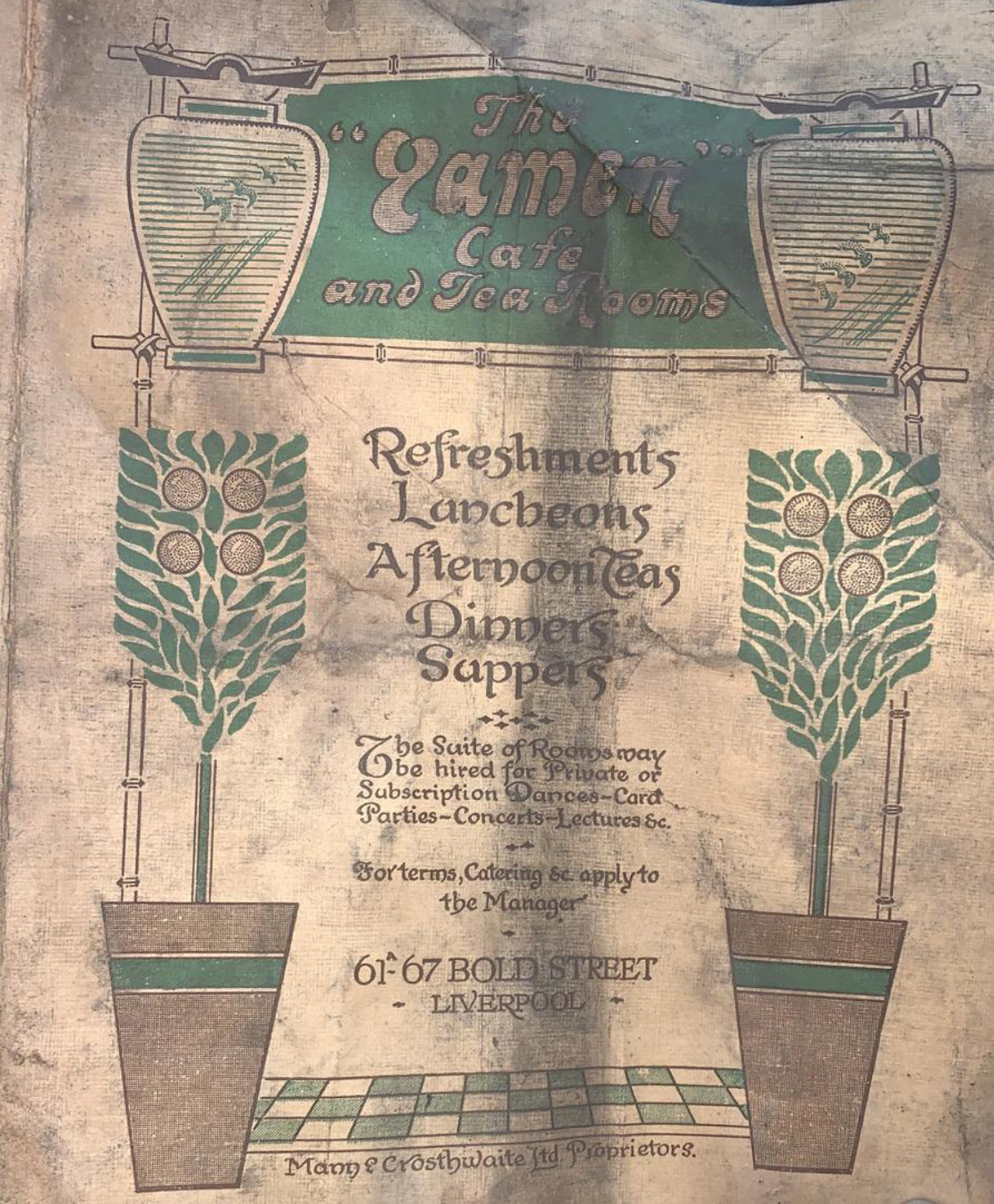 On the discovery of the menu, Haywood said: "[it's] really blown our minds that this has been in our building all along—for over a century!
"When I saw it I was staggered, it's like a time capsule hidden in the walls. We are so thankful to Max who found it whilst working as part of our expansion.
"We knew our site used to be a restaurant a long time ago but we had no idea what they were cooking and how advanced it all was."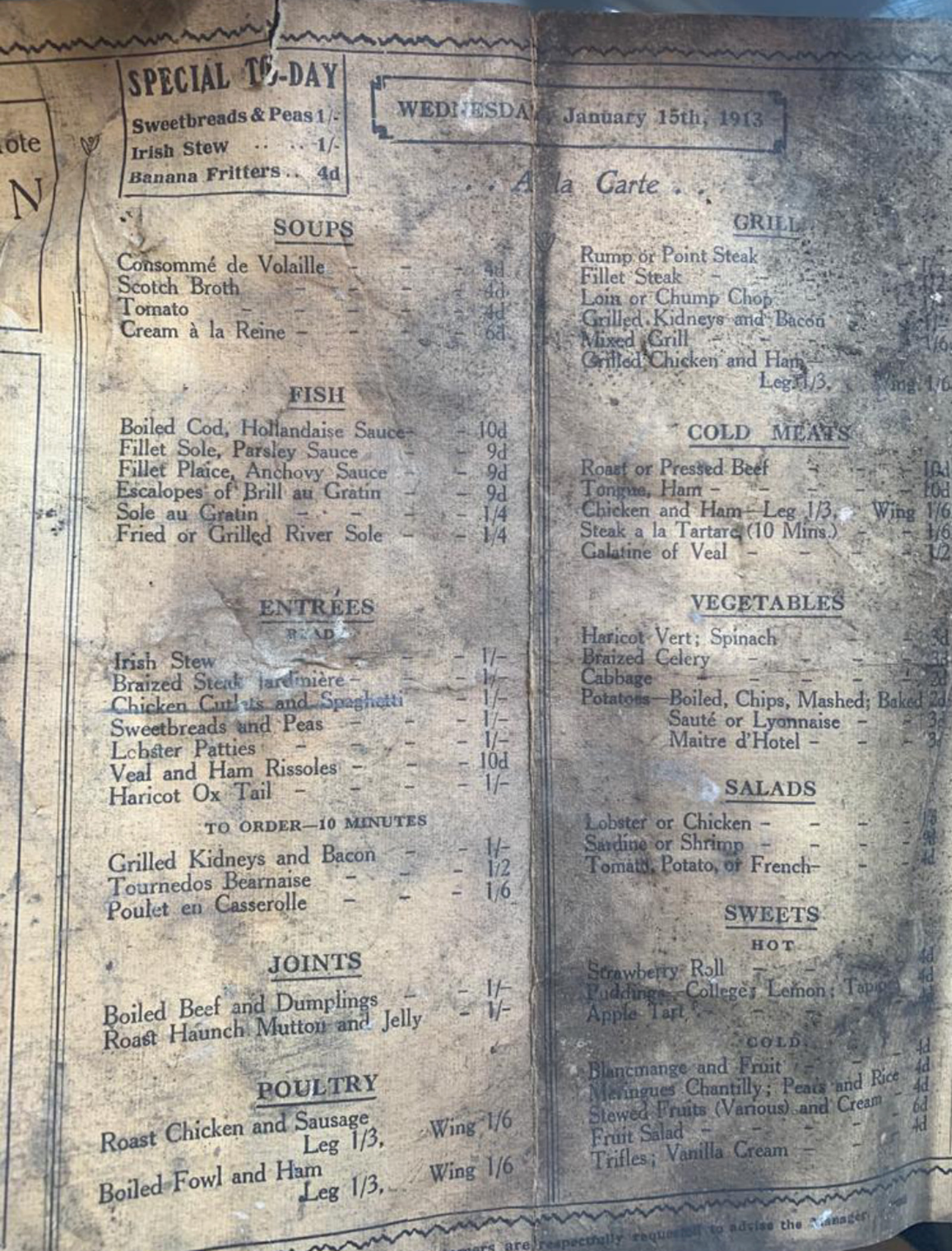 Haywood explains that she always knew their building was a historic site, but having the menu in their hands made it "real," as it was something dating back to the first world war.
Additionally, Haywood commented that it has been inspiring to see how forward-thinking and creative they were as a restaurant back then.
"Everyone is so excited; we can't believe it and it's already inspiring us with new ideas," Haywood added.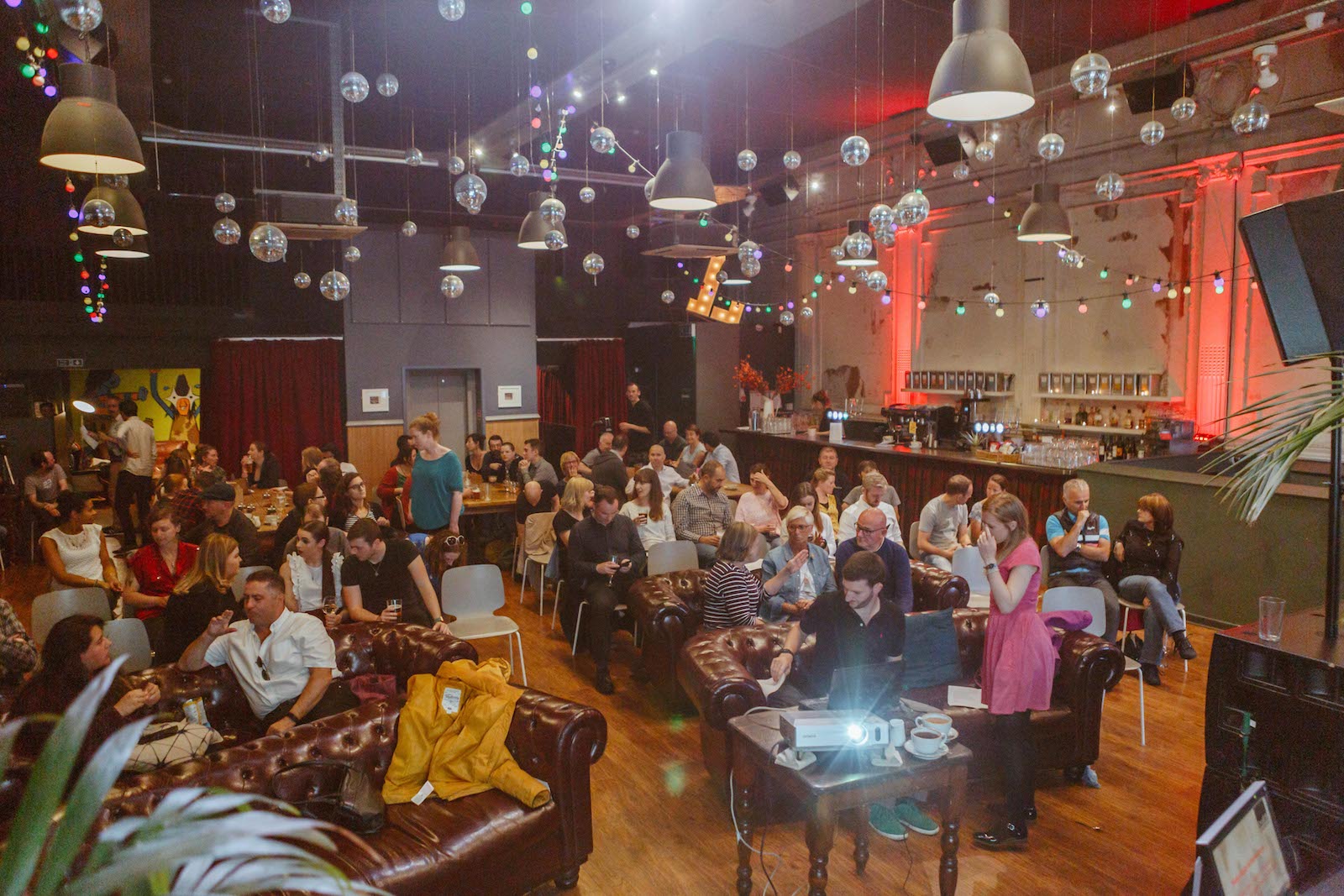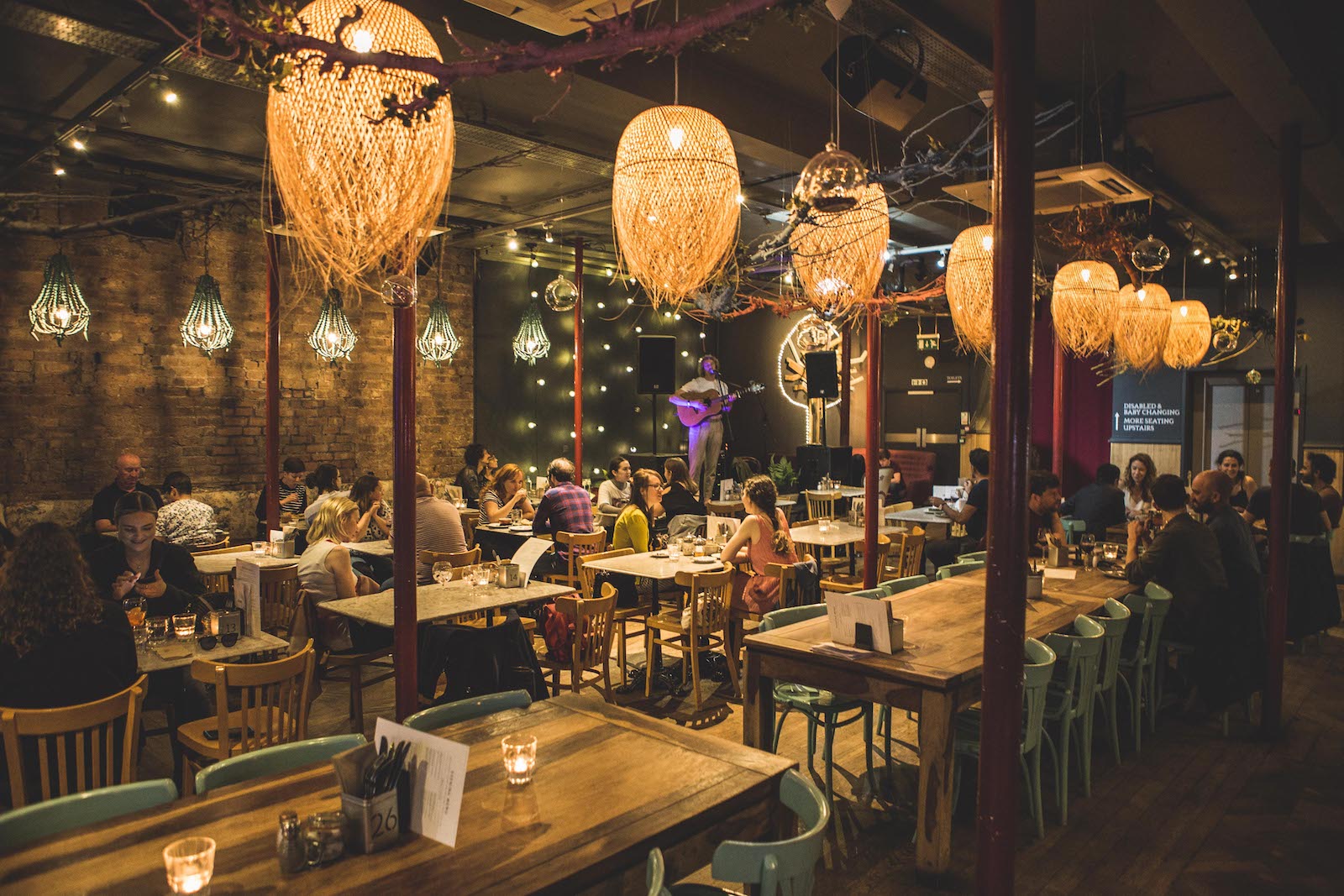 The Leaf cafe is now planning on recreating select dishes from the historic menu, creating an opportunity for Liverpool to experience what the food and drink scene was like over 100 years ago.
Haywood hopes to add two items permanently from the menu: Irish stew and Welsh rarebit, CNN reports. Once the renovation is complete and the lockdown restrictions are lifted, Haywood also has plans to host an evening serving a more extensive range of items from the menu.
"It's blown my mind really, that there [was] a time capsule in the rafters," she added
Caters News Agency contributed to this story.
Share your stories with us at emg.inspired@epochtimes.com, and continue to get your daily dose of inspiration by signing up for the Epoch Inspired newsletter at TheEpochTimes.com/newsletter