Analysis
The Federal Budget's release on Tuesday has unveiled Australia's mining sector as the foundation for Australia's ambitious economic recovery plan, following the pandemic stemming from the CCP virus.
The core of the budget lies in its funding, fueled by a rising demand—and rising cost—of metalliferous ores.
Budget papers (pdf) showed that recent commodity prices, particularly iron ore, had kindled a resurgence in Australia's terms of trade, resulting in an expected growth in nominal GDP by 3.75 percent in 2020-21, by 3.5 percent in 2021-22, and by 2 percent in 2022-23.
According to a Minerals Council of Australia (MCA) media release, tax paid by mining companies surpassed government estimates and accounted for 30 percent of all company tax collections and was forecast to reach $100.5 billion in 2024-25.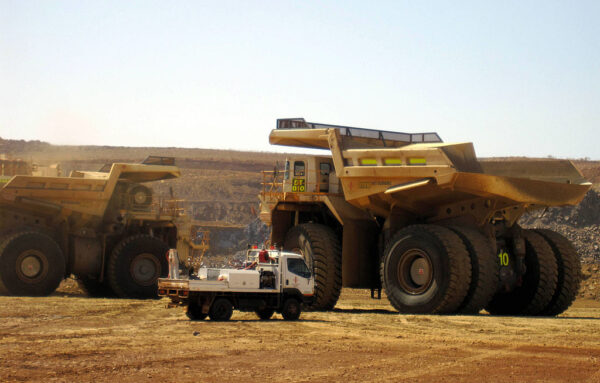 Analysis by Deloitte Access Economics revealed that the mining industry paid $39.9 billion in company tax and royalties in 2019-20, with a total of $238.8 billion paid in the 10 years leading up to 2019-20.
ABS data also shows that in 2020 alone, metalliferous ores made up 39.5 percent of Australia's total exports by monetary value, amounting to $143 billion.
At the core of the booming industry is iron ore, a commodity that has seen a rising demand globally—including most notably from China.
The ever-growing stoush between Beijing and Canberra has driven a plethora of Australia-made resources to be barred from entering China, including coal, barley, and wine.
Iron ore, on the other hand, plays a crucial role in China's steelmaking, and according to banking group UBS, 61 percent of China's iron ore was imported from Australia in 2020.
Iron ore itself jumped to a cost of over US$230 per tonne on Monday, an all-time high, marking the resource's increasing global demand.
A similar story can be found in another one of Australia's exports—copper, which also faces an increasing demand, and also reached a record high, climbing to US$10,361 per tonne.
However, China's dependence on Australian minerals may see a gradual decline, with China's National Development and Reform Commission (NDRC) expressing a desire to move away from Australian commodities following the Australian government's decision to tear up Victoria's belt and road deal.
"Australian Commonwealth Government officials launched a series of measures to disrupt the normal exchanges and cooperation between China and Australia out of a Cold War mindset and ideological discrimination," the NDRC stated.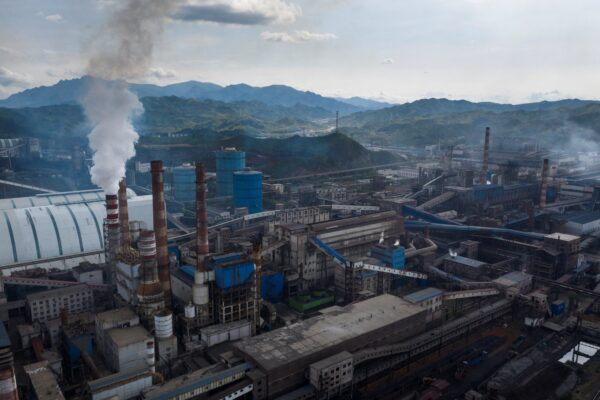 According to Australia Mining, mining research and consultancy group Wood Mackenzie said that it would be unlikely for China to ban commodities coming in from Australia which it relied heavily upon.
The effects of the pandemic saw unemployment peak at 7.5 percent—the highest in over two decades—resulting in an overall economic downturn that launched the nation into record-high debt, forecast to reach close to $1 trillion in 2024-25.
Australia's bounce back has witnessed unemployment fall to 5.7 percent—lower than when the Liberal Party came to power—and a pandemic-induced debt equating to half of that from both the United Kingdom and the United States.
In an attempt to keep the inertia behind the recovery, the budget has allocated billions across most sectors of society manifesting in the form of tax breaks, job training programs, and boosting of critical services.
Chamber of Minerals and Energy of WA Chief Executive Paul Everingham said he was pleased with the way the sector had prospered during such an economically challenging time.
"I continue to be very proud of the way our sector has been able to keep operating safely and effectively through COVID-19 and the positive impact this has had on both the WA and Australian economies," Everingham said.
"Federally, corporate taxes paid by CME member companies and the flow-on of some of the royalties paid to the WA government have helped fund vital support mechanisms such as JobKeeper and JobSeeker, and made a significant contribution to the country's comparatively healthy economic position and outlook."