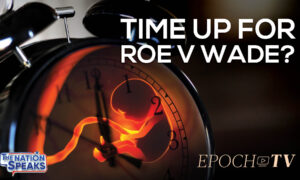 Roe v. Wade Under Review; School Nurse Blows Whistle on Masks; Harvard Defends Race-Based Policies
(1:42) The writing could be on the wall for Roe v. Wade if the Supreme Court upholds Mississippi's 15-week abortion ban. Legal historian and Florida State University law professor Mary Ziegler, explains why this case has caught everyone's attention.
(11:27) Mallory Quigley, VP of Communications for the Susan B. Anthony List, makes the case for why banning abortions at 15 weeks makes sense from a pro-life perspective.
(21:16) Then, in America Q&A we find out how well people know their neighbors.
(24:17) Next, New Jersey school nurse, Erin Pein finally had enough of seeing kids harmed by horrible mask hygiene. She put her job on the line speaking out and she's not sorry—in fact, she's just getting started.
(35:36) Some prices have been rising due to pandemic-related supply chain interruptions. In our second America Q&A we ask what people have noticed at the cash register.
(38:11) And, what role should race play in university admissions? Asian students call it discrimination. Harvard calls it affirmative action to increase diversity. Will the supreme court take on the case and settle the score? Journalist Kenny Xu has been covering this story for years. Here's what his research shows.
(57:15) Finally, Taiwanese immigrant Seanie Zappendorf shares about her experiences, including what she was taught about how to succeed in America.