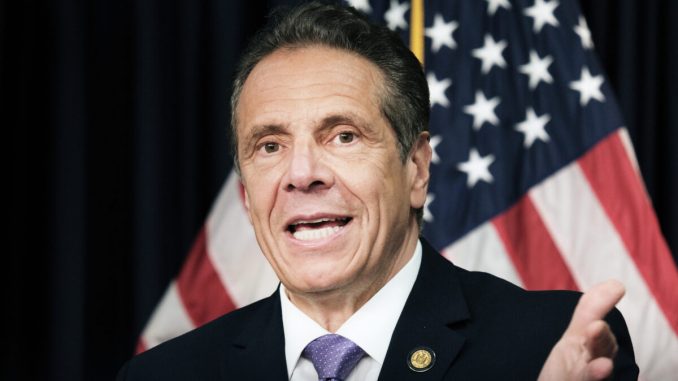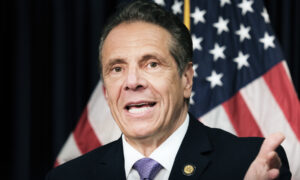 New York Gov. Andrew Cuomo condemned recent attacks on Jews in the state, saying such violence will not be tolerated.
"I unequivocally condemn these brutal attacks on visibly Jewish New Yorkers and we will not tolerate anti-Semitic violent gang harassment and intimidation," the governor wrote in a statement on Friday.
"New York is the vibrant and dynamic home for people from around the world. This tapestry makes New York the extraordinary place that it is," Cuomo, a Democrat, said. "Those of all faiths, backgrounds and ethnicities must be able to walk the streets safely and free from harassment and violence."
The governor's comments come after a 29-year-old Jewish man was attacked by a group of five or six men in New York City's Times Square on Thursday amid demonstrations over the deadly conflict between Israel and Hamas, the Palestinian terrorist group ruling the Gaza Strip.
"The victim was approached by a group of five or six males who knocked him to the ground, assaulted him while making anti-Semitic statements," Sergeant Jessica McRorie, a police spokeswoman, told Reuters by phone. "They punched, kicked, pepper-sprayed and hit him with some crutches during the assault."
The attack, which was captured on video and widely shared on social media, drew the attention of several politicians. Police said the incident is being investigated as a hate crime and Cuomo also ordered a special task force to assist in the investigation.
"Justice needs to be done and I am directing the New York State Police Hate Crimes Task Force to offer their assistance in the investigation of these attacks," he said in the statement.
The victim was taken to a hospital where he was in stable condition, McRorie told news outlets. The victim's name was not released.
One suspect was taken into custody and has since been identified as Waseem Awawdeh, who police said used a crutch in the early evening assault. He's been charged with second-degree hate crime assault, a second-degree gang assault, menacing, and criminal possession of a weapon, police said.
Late on Friday, New York authorities also released pictures of other people believed to be connected to the assault.
The Thursday pro-Israel and pro-Palestinian demonstrations in midtown Manhattan over the fighting in Gaza resulted in 26 arrests. That same night, a cease-fire was also called between Israel and Hamas.
Reuters contributed to this report.
From NTD News