BRENTWOOD, Calif.—Branches full of plump red cherries sway in the wind, as if waving down a U-picker to choose them.
California's cherry season sends crowds to local farms to pick their own cherries. This was a popular activity during the pandemic lockdowns and has remained popular even as lockdowns ease. Some have decided to make it a family tradition.
Nunn Better Farms in Brentwood draws crowds every year for its annual cherry U-pick. It attracts people of all ages.
The Schreiner family filled five buckets of cherries in an hour when they visited. They told NTD Television that they intend to give some to friends and make cherry pies, jams, and chutney with them.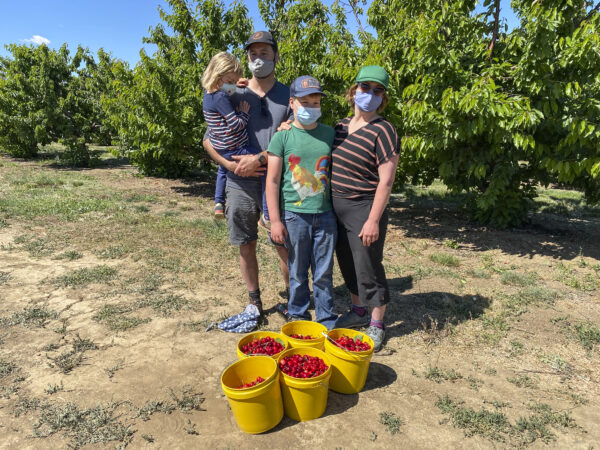 "I love eating them, but I also loved picking them," said their son, Benedict.
"I love eating them even more," said their daughter, Eneline.
"Somebody for the low ones, somebody for the medium ones, and then somebody for the high ones," said Taylor Schreiner, as he gestured from his daughter to himself.
The family of four drove from Berkeley in the morning. It's their second year picking cherries.
"Our first time was last year. … It was really the beginning of the pandemic, and it was the first thing that we [could] think of to do that sounded actually fun," Tess Schreiner, from Berkeley, told NTD Television. "This year the pandemic isn't so bad, but we just wanted to make this a tradition."
The children liked the darker cherries because they are sweeter.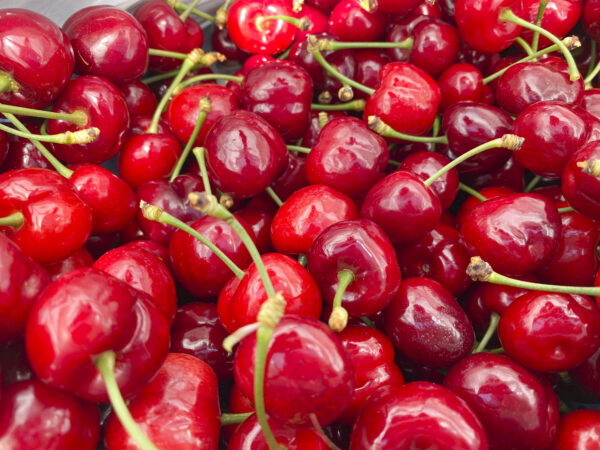 "We like the freshness, and usually we pick it when it's in season," Christian Canlas, from Daly City, told NTD Television.
He visits with his family a few times a year.
For others, it was their first time cherry picking.
"I feel excited. I guess we'll go and find out what it's like," Jazmin Jimenez, from Modesto, told NTD Television.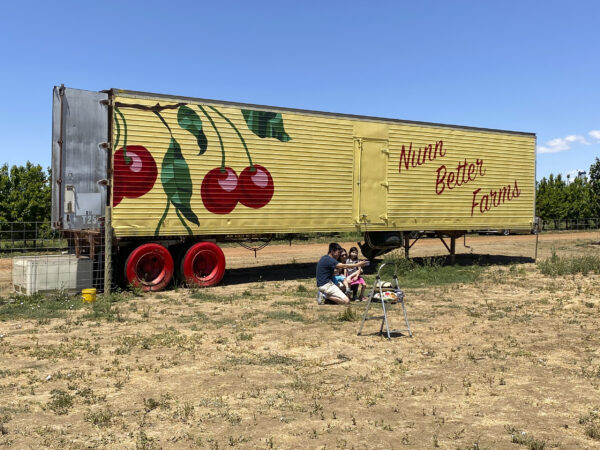 Family-Owned Since 1800s
For over 150 years, this family-owned 75-acre farm has been providing fresh fruits and vegetables to the community.
"We were doing U-pick peaches in World War II, and then in the 60s we moved into U-pick apricots, and then we did a little bit of U-pick apples in the 80s, and U-pick cherries really took over in the 90s," Jeff Houd, owner of Nunn Better Farms, told NTD Television. "U-pick cherries have been a big deal since the early 2000s."
Houd has been the owner for two years now, after taking over for his grandfather. He has been working on the farm since he was six years old.
During the pandemic last year, they had a big turnout because people couldn't go many other places. They have enforced social distancing and mask requirements.
"Ready to be picked right now are Corals, mainly, the Champagne Coral cherry. It's a dark red cherry, almost purple, crunchy, really sweet. It's one of my favorites," Houd said.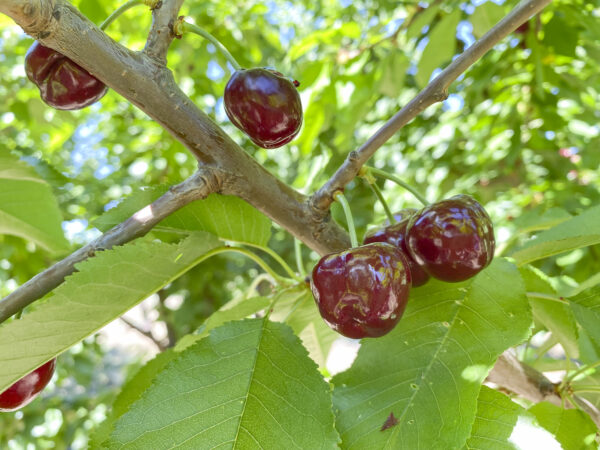 Lapins cherries are next to ripen after Corals.
"It's a bright red cherry, really good texture, really big, good-sized cherry," he said.
The fruits grow best when they are planted next to other varieties of cherries. For example, Corals grow better next to Brooks cherries.
They also planted a small patch of peaches, apricots, and nectarines last year.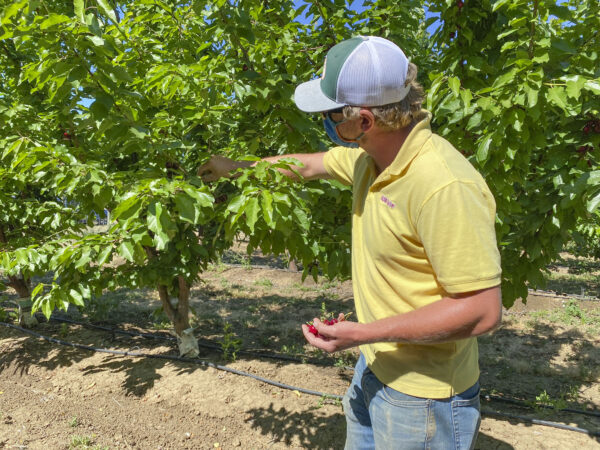 Houd suggests picking cherries with the stems so that they will last longer. He said the only way to find one's personal preference is to take a bite.
The cherries are priced at $3.50 per pound, and people must pay for everything they have picked.
The farm is usually open for six weeks, starting in May. No reservations are needed for U-pick, and they are open seven days a week from 9 a.m. to 7 p.m.