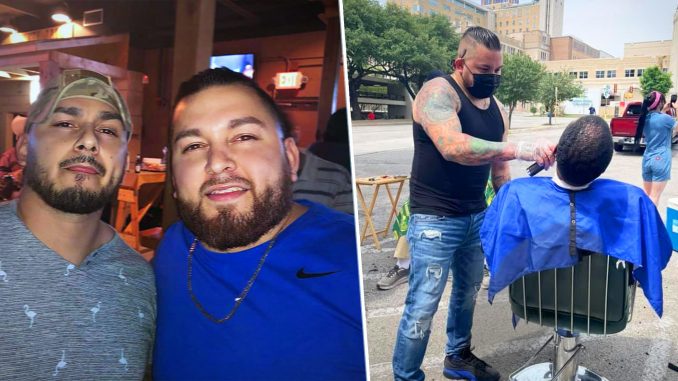 Growing up two of five siblings in a single parent home, brothers Fonzie and Gilbert Lopez learned to cut hair to help their struggling mom. In 2015, their talent turned into a business called Barber Bros.
Mindful of their neighbors in San Antonio, Texas, struggling like their mom used to, the brothers started giving back by cutting hair for the homeless, veterans, and school-aged kids.
Both credit their mom for instilling in them good morals.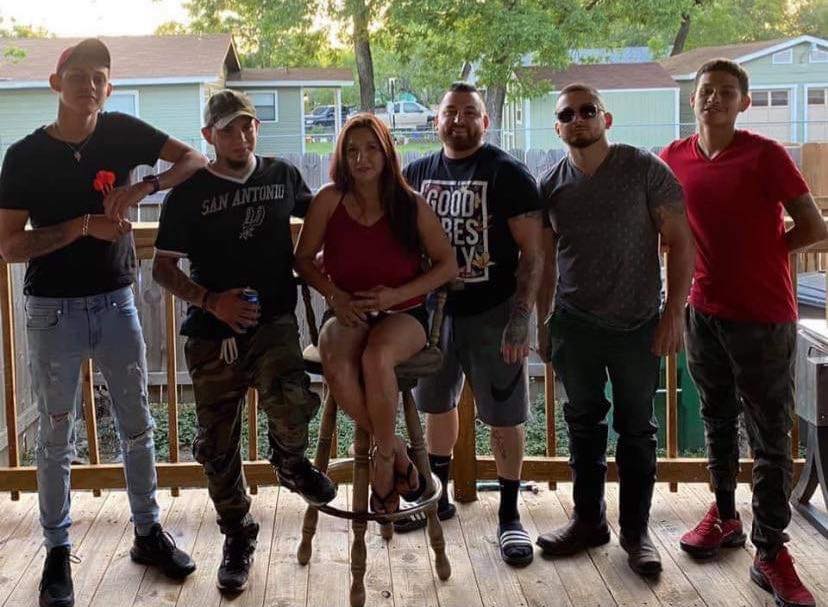 "We were fortunate to have a lot of things, but there were five of us," Gilbert explained to ABC. "She just did a lot on her own. Raised us the way we are today."
When times got tough, though, the brothers started cutting each other's hair every week to make sure they looked well put-together. Being so competitive, they "just got better and better," Fonzie said.
When Fonzie returned from military service, his brother suggested they start a barbering business. Barber Bros began in a cramped, moldy restroom in a restaurant—but the brothers persevered.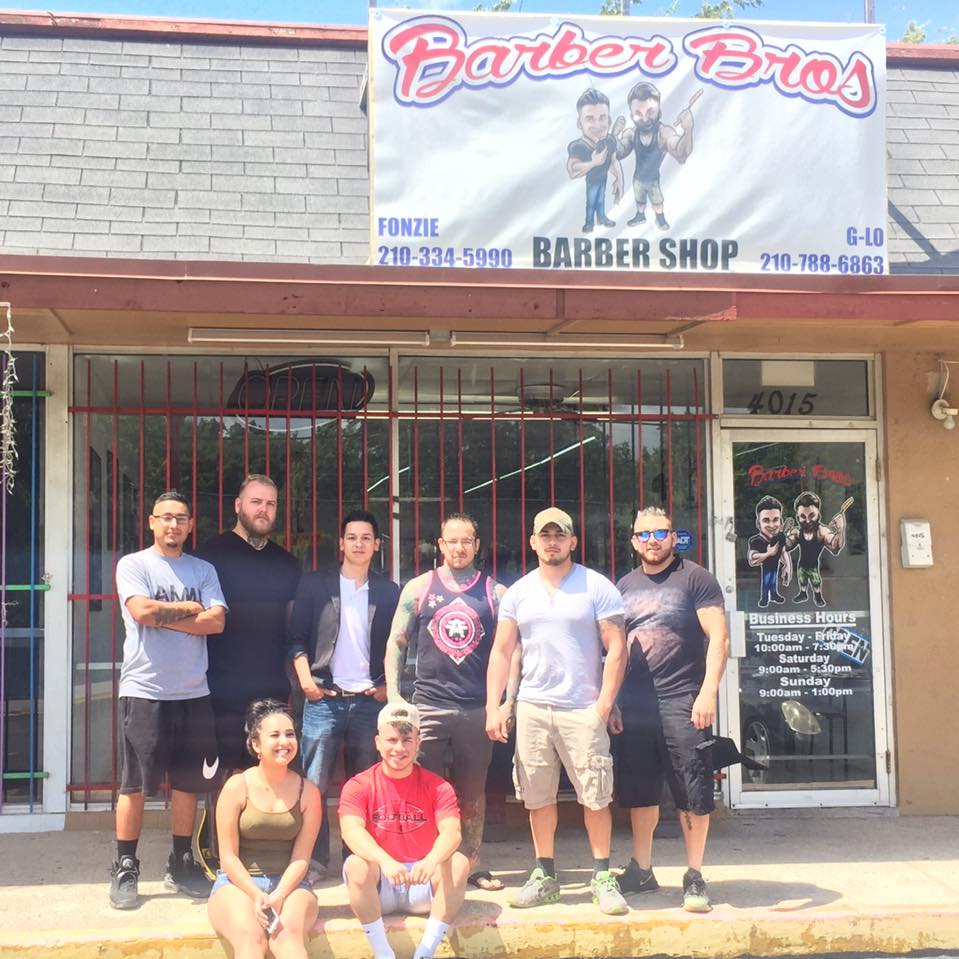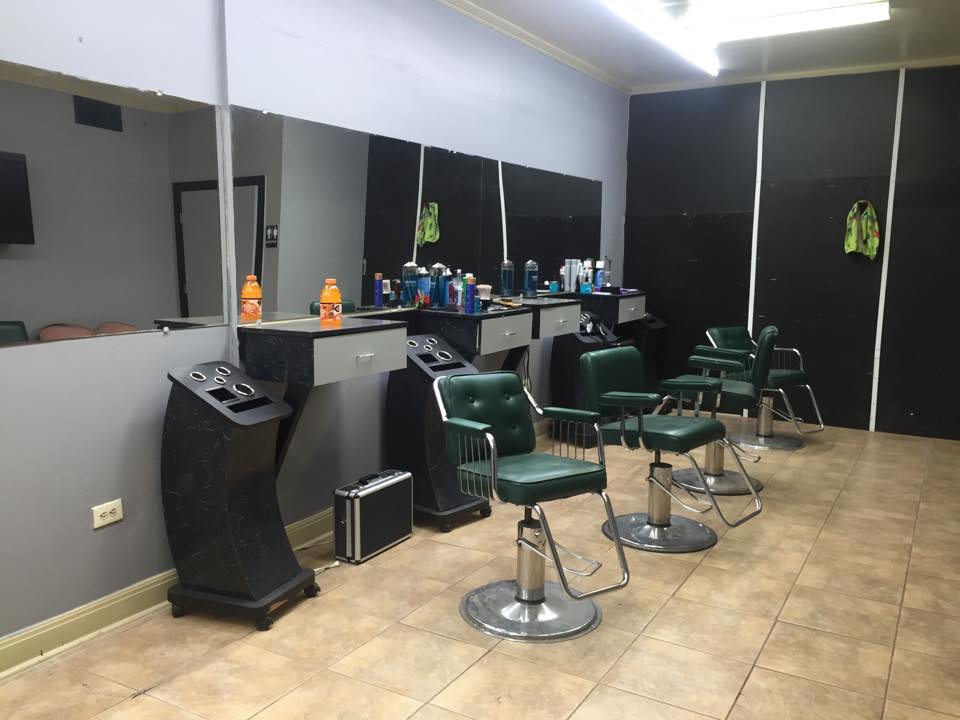 "Having each other helped both of us any time we hit those brick walls," said Gilbert, joking that his big brother became a reformed man after a wayward youth.
Together, Fonzie and Gilbert traversed Barber Bros's rocky beginnings and began to thrive. They moved into a legit studio space, hired staff, and expanded their skill sets.
"The Bros getting down at the new location doing women's hair now!" they posted on Facebook, adding: "Come check us out, you won't be disappointed."
Before long, the brothers' desire to give back to their community was ignited.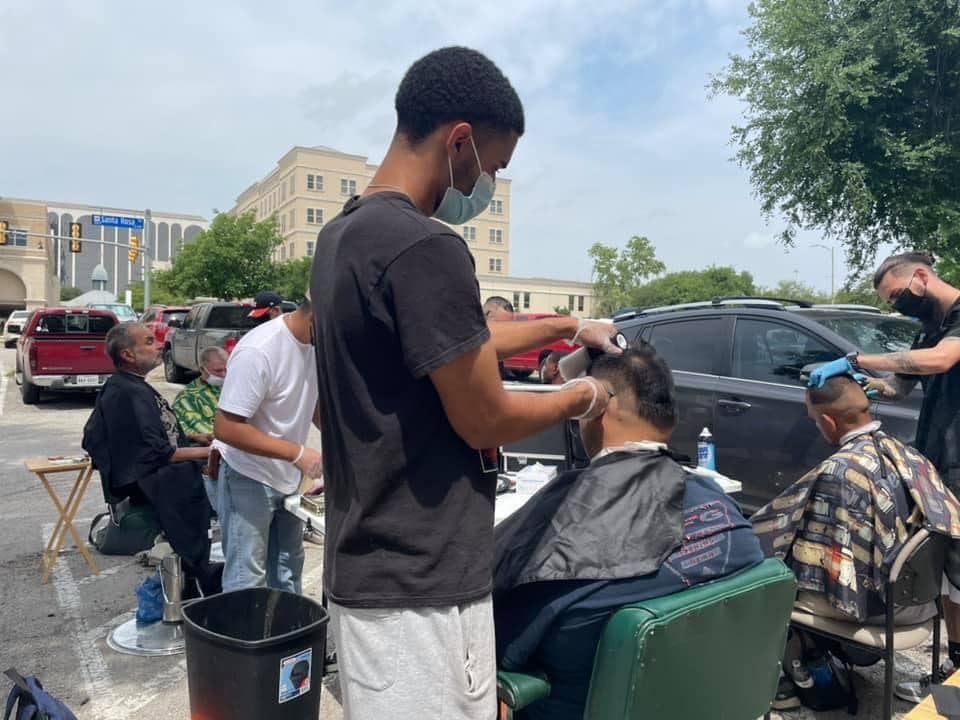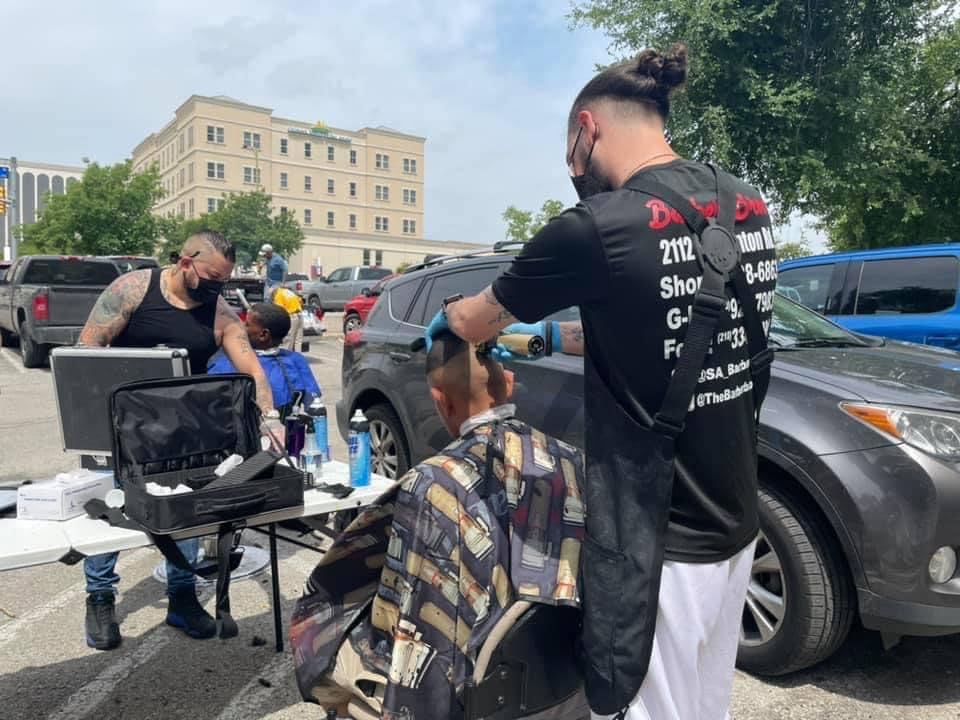 Today, Fonzie and Gilbert offer haircuts and food to the homeless, cut hair for veterans, and even hold back-to-school drives for kids in need in San Antonio. Donations are gifted alongside free haircuts and include backpacks, notepads, and stationery supplies.
Besides their mother's love and guidance, the brothers also credit each other for making their joint effort a success. Fonzie told the news outlet his brother Gilbert is especially tenacious.
"Whenever he sets his mind to do something, he does it," said Fonzie. "It is going to happen."
Share your stories with us at emg.inspired@epochtimes.com, and continue to get your daily dose of inspiration by signing up for the Epoch Inspired Newsletter at TheEpochTimes.com/newsletter