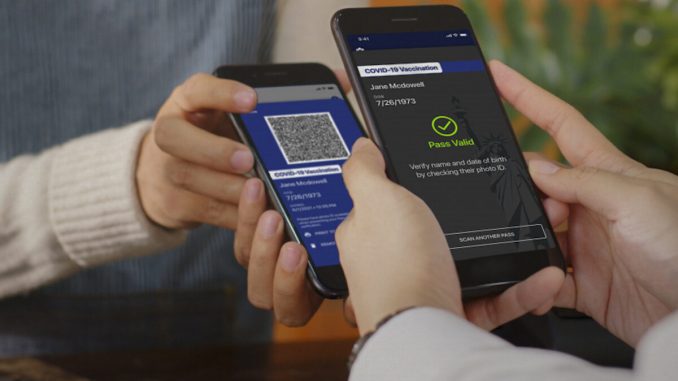 An effort by Arizona lawmakers to ban state and local governments from mandating COVID-19 "vaccine passports" failed earlier this week.
The measure, House Bill 2190, was introduced in mid-April and sought to prohibit business entities from requiring a person to provide proof of vaccination.
"A business entity doing business in this state [Arizona] may not require a person to disclose to the business entity or a third-party online application whether the person has or has not received a covid-19 vaccine or a vaccine to address any variant of covid-19 as a condition for receiving any service, product or admission to an event or venue," according to its text (pdf).
The legislation would have also prevented public universities in Arizona, as well as county, local, and state governments from requiring people to provide proof of vaccination. Healthcare professionals would have been allowed to require proof of vaccination, but they would be prohibited from rejecting services based on someone's vaccination status.
"A health care institution may not deny a patient or a resident health care services based on the person's vaccination status," the bill reads.
Anyone in violation of the new law would have faced a Class 3 misdemeanor, which is punishable by an up to $500 fine and no more than 30 days in prison.
The legislation failed on a 16-13 vote. According to Arizona's Capitol Media Services, GOP State Sen. T.J. Shope voted with Democrats in killing the bill.
Vaccine passports have been criticized by civil liberties groups, who say they would potentially violate Americans' privacy rights while denying key services to people who aren't vaccinated.
Florida Gov. Ron DeSantis, Texas Gov. Greg Abbott, South Dakota Gov. Kristi Noem, Wyoming Gov. Mark Gordon, all Republicans, are among governors who have recently signed an executive order to place a ban on such documents in their state.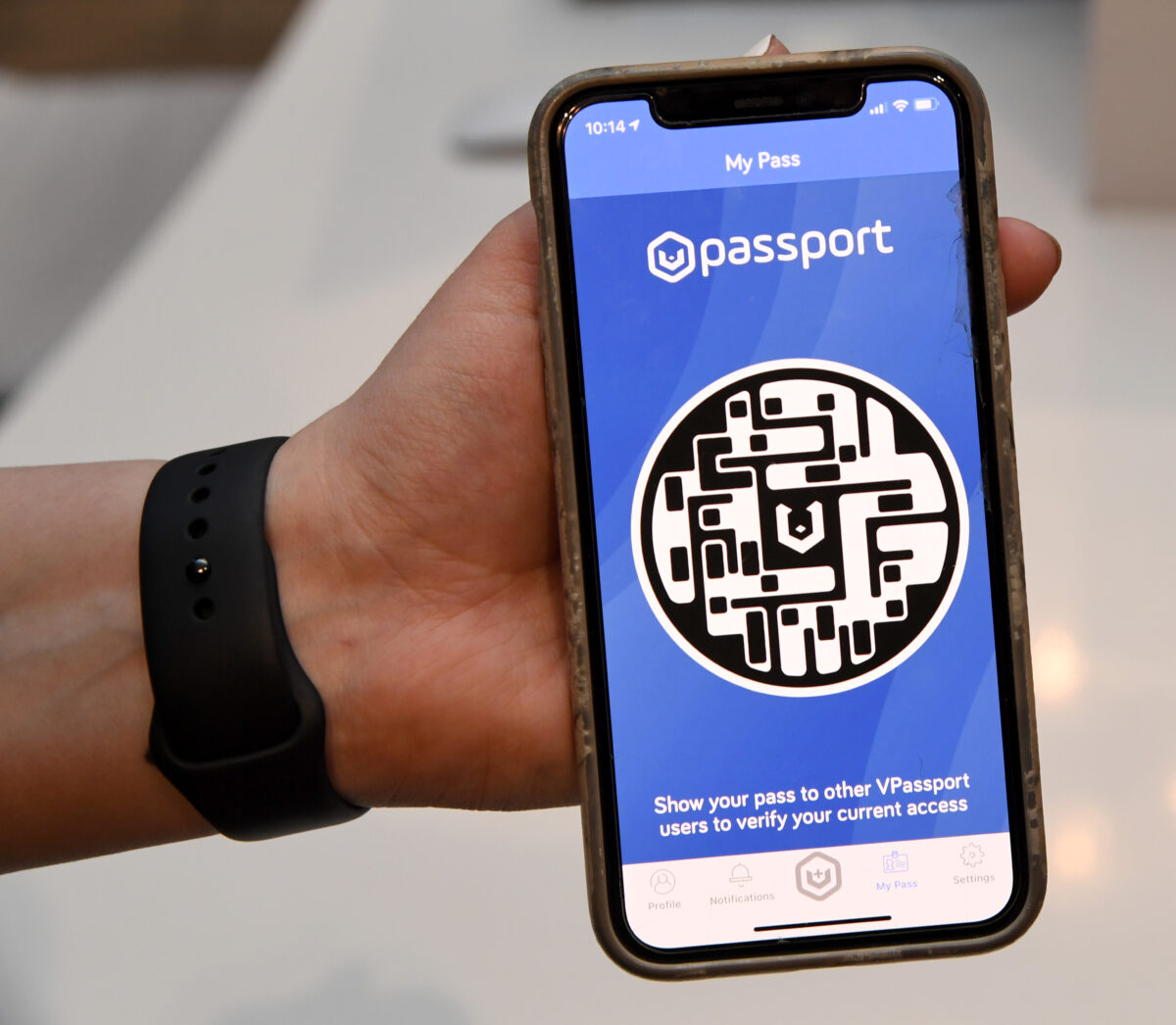 Last month, lawmakers in Indiana passed a bill seeking to block the use of vaccine passports. Similar measures were proposed in Michigan, Tennessee, New Jersey, and New Hampshire.
"Vaccine passport programs have the potential to politicize a decision that should not be politicized," Gordon, the governor of Wyoming, previously said in a statement.
"They would divide our citizens at a time when unity in fighting the virus is essential, and harm those who are medically unable to receive the vaccine. While I strongly encourage Wyomingites over the age of 16 to get vaccinated against COVID-19, it is a personal choice based upon personal circumstances."
Meanwhile, New York and some parts of California have rolled out programs for digital vaccine and testing passports. New York's Excelsior Pass was implemented several months ago for sporting events, Madison Square Garden, the Times Union Center, and the City University of New York.
COVID-19 is the disease caused by the CCP (Chinese Communist Party) virus.
Jack Phillips contributed to this report.
From NTD News