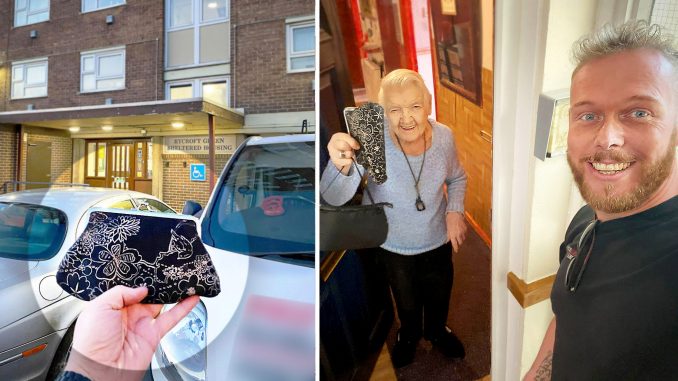 The owner of a delivery and removals business went viral for an act of kindness. After finding a lost purse full of money, he took to social media to hunt for the rightful owner—eventually returning the purse to a 93-year-old resident living in sheltered housing.
The woman was "over the moon," he said afterward.
Paul Young, 37, hails from Leeds in West Yorkshire, England. He was leaving a job at Rycroft Green housing in Swinnow on April 16, where he has helped many clients move in, when he found the lost purse. It contained money, but had no bank cards or identification.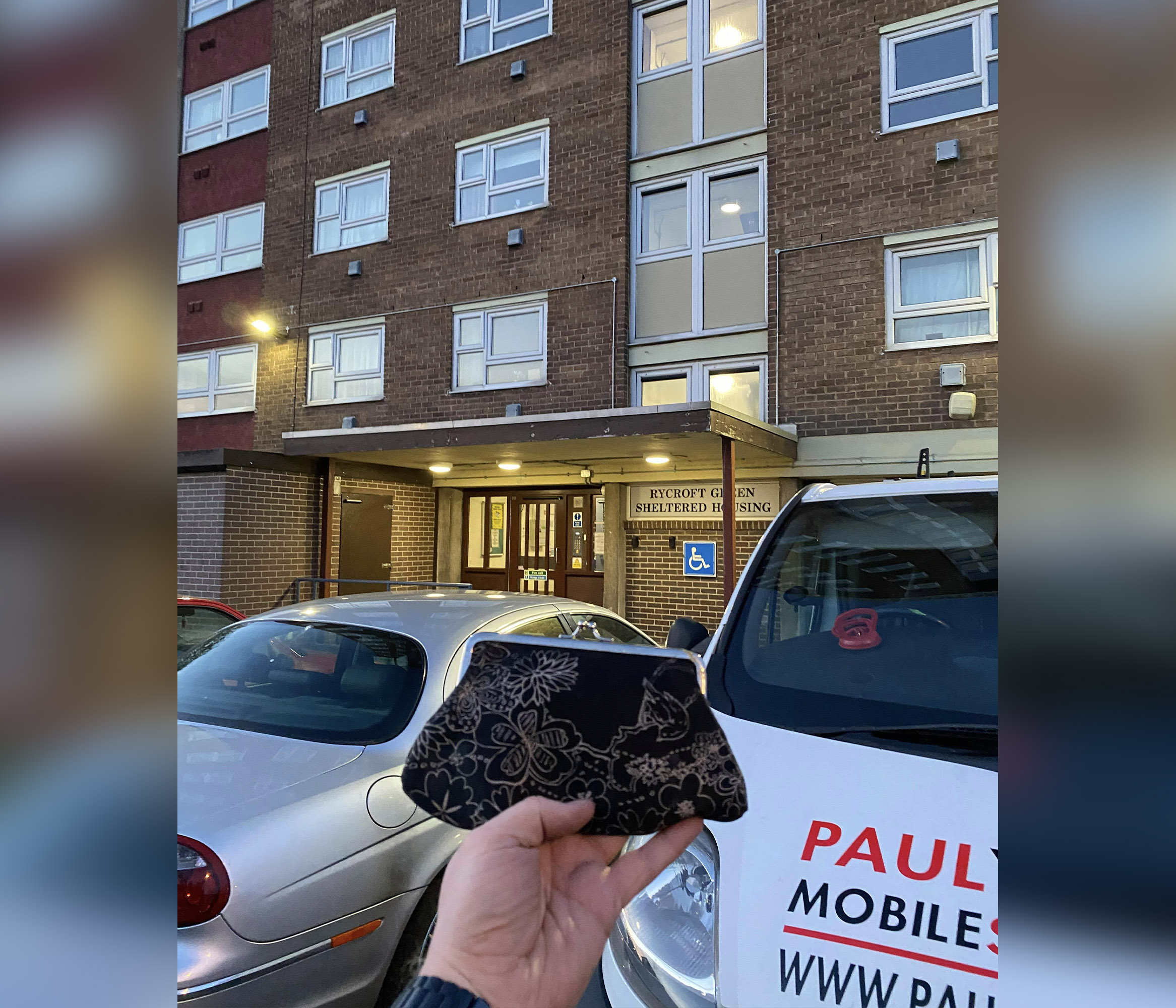 Concerned, Young took to Facebook, hoping a shout-out would reach the right people across his extensive social network. "Really want to get [the purse] back to its owner but can't find the warden," he posted, "so hoping the power of Facebook can help."
He would return the purse to anyone who could itemize its contents, he said.
Young, whose partner's parents also happen to live at Rycroft, told the Yorkshire Evening Post that he suspected the purse belonged to a resident.
He "couldn't be sure" of that, he said, as many visitors enter and leave the building, but he was determined because "at the end of the day you don't know if it's the last of somebody's money, or it's all they have left."
The next day, Young received a phone call from Rycroft staff, confirming his suspicions. A disabled 93-year-old resident had lost her purse the day before. She had been upset ever since.
Rushing to Rycroft, Young returned the purse to the elderly lady before snapping a selfie to share on Facebook. After a "chin-wag," he and the 93-year-old became the best of friends, he said.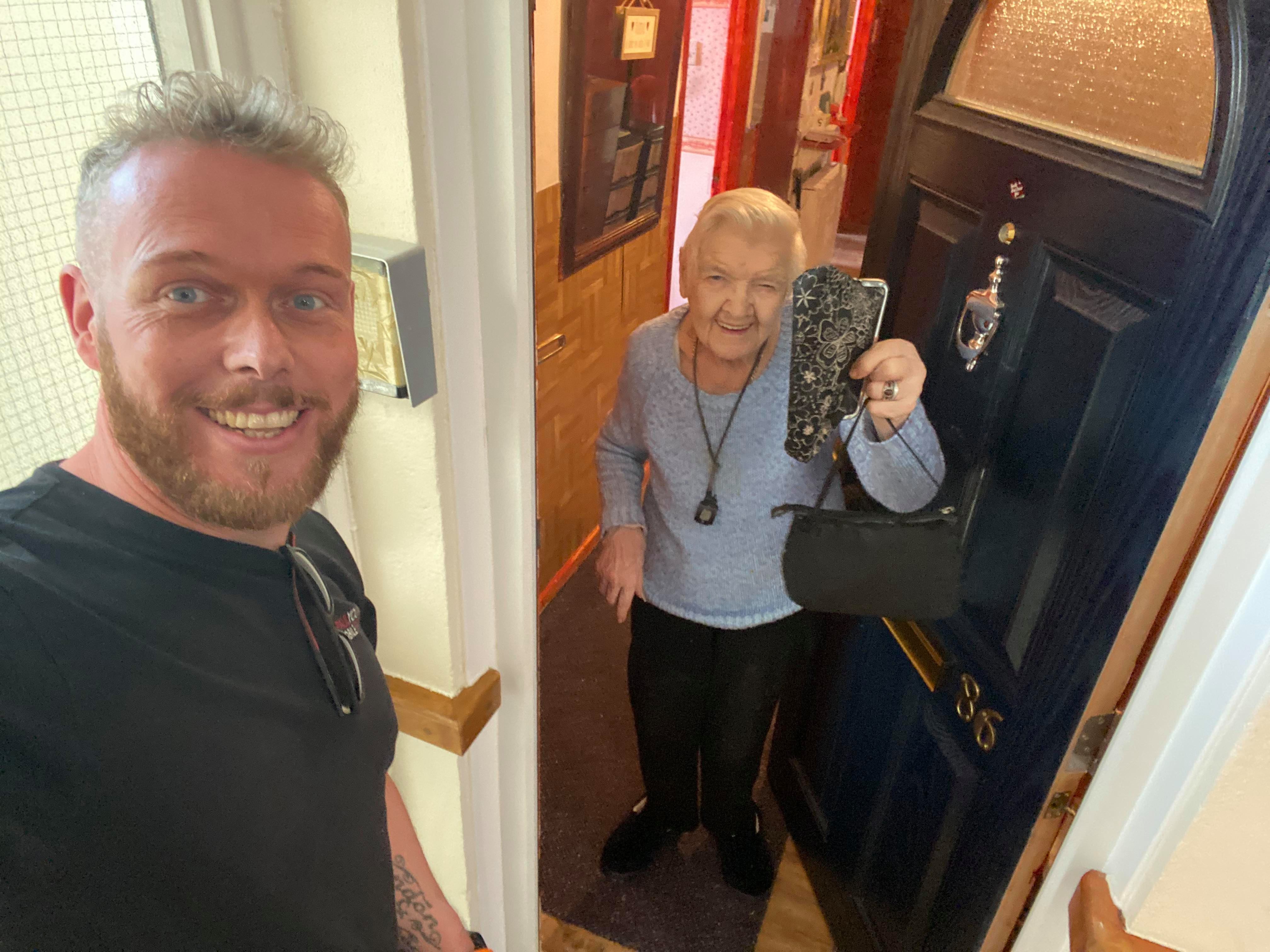 The post soon garnered well over a thousand likes and comments of praise.
By sharing his story, Young hopes to inspire others to practice kindness.
Speaking to the Post, he said the smile on his new friend's face was reward enough for him. "I hope one day, if it ever happens to me or my family, the same thing happens," he added.
Share your stories with us at emg.inspired@epochtimes.com, and continue to get your daily dose of inspiration by signing up for the Epoch Inspired Newsletter at TheEpochTimes.com/newsletter