U.S. states are starting to record days of zero deaths among people with COVID-19, another marker that the pandemic is easing.
Idaho, Minnesota, and Wisconsin saw several zero-death days in recent weeks, and the nation's second most populous state, Texas, saw a zero-death day for the first time since March 2020.
Fifteen states on Monday reported zero COVID-19 deaths, according to Johns Hopkins University, though many later added several deaths. Still, fatalities attributed to COVID-19 were just a handful in most of the states, including Alabama, Arizona, and Delaware.
Martin Kulldorff, a professor of medicine at Harvard Medical School, told The Epoch Times: "That's good news. Not surprising. There are two reasons for that. One is that we have a lot of immunity in the population, mostly from natural disease but also from the vaccines. We also know that it's a seasonal disease. So the decline in March and April was mostly due to immunity but now in May seasonality has also helped," he said.
Officials in Minnesota, which reported zero deaths on five days since March 22, said the success stemmed from vaccination and adherence to mitigation measures.
"We have seen declines in case counts the last four weeks due to increasing levels of vaccination. Deaths lag behind infections and case counts, so now, in general we are also seeing declines in deaths," Doug Schultz, a spokesman for the Minnesota Department of Health, told The Epoch Times in an email.
"Minnesotans, in general, have also been vigilant in wearing masks and social distancing and adhering to other measures that we know can slow the spread of the virus and its variants, thus giving the vaccines a chance to work," he added.
As cases, hospitalizations, and deaths fall across the nation, two numbers have steadily risen: those who have recovered from COVID-19 and people who have had a COVID-19 vaccine.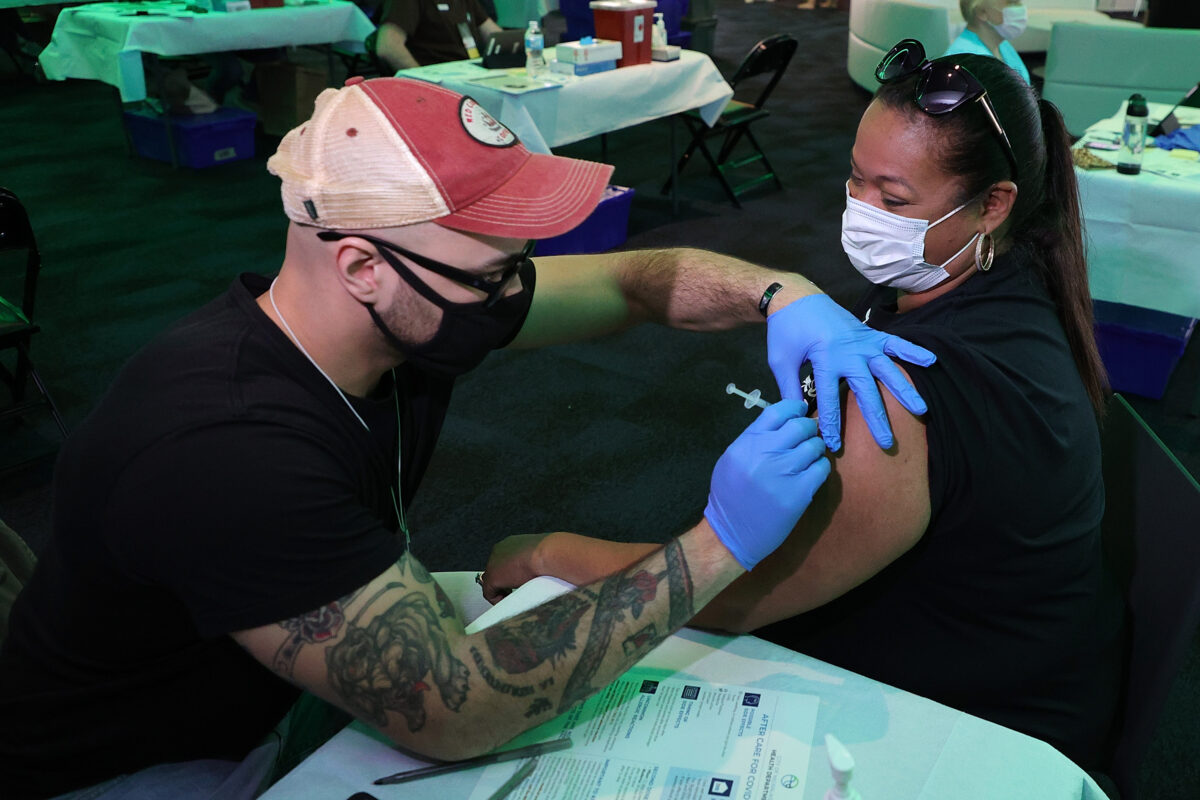 Cases dropped to a 10-month low in the United States last week, hitting about 36,600 per day on average. Hospitalizations have decreased for all age groups, including one of the most vulnerable populations—those 65 and older, with just 8,905 intensive care unit beds occupied by COVID-19 patients. And deaths nationwide have dropped to a seven-day average of 546, the lowest since March of last year, as of Tuesday.
"The past week has been a big week, with progress and milestones that set us on a path out of this pandemic," Centers for Disease Control and Prevention Director Rochelle Walensky told reporters in a virtual briefing this week, adding that Americans should have "cautious optimism."
The declining metrics mean that the danger from the CCP virus is lower because of fewer people having the disease, but older people should still get vaccinated to obtain protection against infection and severe illness, according to Kulldorf.
The number of people who have recovered, meanwhile, is continuing to rise, with those patients enjoying some measure of natural immunity against the CCP (Chinese Communist Party) virus, which causes COVID-19. The number of Americans who have gotten at least one dose of a vaccine is up to 48 percent of the population, or over 159 million. Over 80 million seniors have received at least one jab.
Dr. Peter Gulick, who runs an infectious disease clinic in Lansing, Michigan recalled one of his patients who had received a vaccine dose getting COVID-19. But the patient's condition recovered after treatment.
"He became a little hypoxic, we put him on oxygen, we gave him remdesivir and some steroids, and then he went home whereas without the vaccine probably he would have accelerated to maybe going through the full COVID storm and you're on a ventilator and dying. So I think you're seeing some of the positive effects of the vaccine," the doctor told The Epoch Times.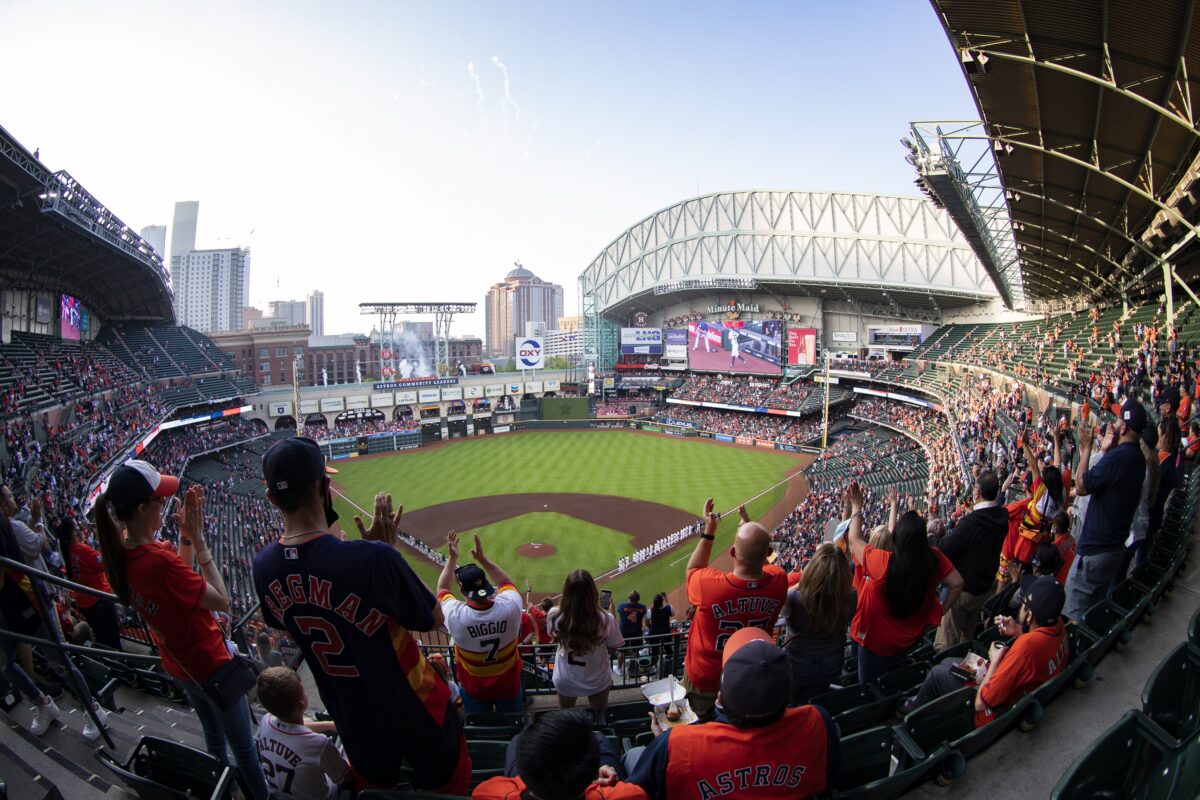 Clinical trial data indicate that the vaccines help prevent severe disease and death in recipients, according to drug regulators.
Improved treatments are also playing a role, including monoclonal antibodies. The treatment, which was received by former President Donald Trump last year, can reduce the amount of the CCP virus in a person's system, potentially leading to a lower level of symptoms.
The positive signs have contributed to virtually all states loosening or axing COVID-19 rules, such as mask mandates or social distancing requirements. Those that reopened earlier than others, such as Texas, did not see a corresponding increase of cases, hospitalizations, or deaths.
As far as herd immunity, experts have pegged the range of those needing immunity through prior illness or vaccination at 70 percent or even as high as 90 percent.
Gulick said herd immunity in the United States is one thing but global immunity would be best because of how frequently people travel to and from the country. Kulldorf said the threshold for herd immunity changes based on the season and location, depending on factors like density of population.
The Harvard professor thinks it's a good time for people to try to resume their pre-pandemic lives, suggesting activities like going to the doctor for an annual visit and spending time with family and friends, and "start to repair some of the damage or collateral damage that we have had because of the lockdowns," he said.