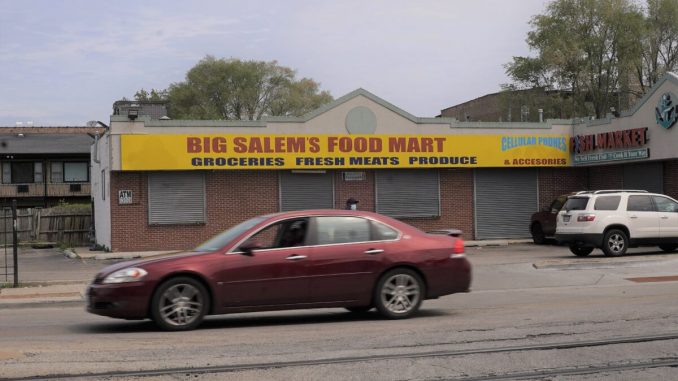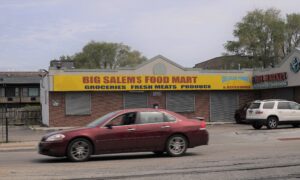 CHICAGO—A 16-year-old boy and a 49-year-old man died after a shootout at a grocery store on the South Side of Chicago last night.
Chicago police said the boy shot at two men inside the store first, who returned fire and shot the boy in the neck and abdomen. A male bystander was caught up in the crossfire and shot in the head and neck.
Both were transported to the University of Chicago Hospital and pronounced dead shortly after. Police said the two suspects fled on foot. Detectives are investigating.
The store, Big Salem's Food Mart in the South Shore neighborhood, remained closed the morning after the shootout. The Epoch Times asked several residents and business owners in the neighborhood about the shooting, but most remained silent or simply walked away.
A woman who didn't disclose her name said she saw the shooting but couldn't speak of it for fear of gang retaliation. "If I could have moved out last night, I would have," she told The Epoch Times.
So far this year, the South Shore neighborhood has seen 11 people killed and 76 injured. The most violent Chicago neighborhood is Englewood, on the South Side, with 17 people killed and 102 injured. Austin, on the West Side, is the second most violent enclave.
The grocery store shooting came after Chicago's most violent weekend in 2021, which left 8 people dead and 44 injured. A 13-year-old boy died yesterday at a local hospital after being shot on Sunday.
At a Monday press conference, Police Superintendent David Brown linked the violence spike to the pandemic. He said as pandemic lockdown measures ease up, more people come out, let go of the pent-up energy, and cause more violent crimes.
Brown also warned about a looming violence spike as summer approaches. He highlighted a city-administered job program "One Summer Chicago" as one of the tools to deter violence. The program offers jobs and internships to young people between 14 and 24 in hope of luring them away from the streets.
So far, with a total of 236 homicides, 2021 has been the second deadliest for Chicago in nearly a decade. Nine out of 10 deaths are caused by gunshots.
2021's homicide record almost matches that of 2016, Chicago's bloodiest year in recent memory. By the end of that year, Chicago saw a total of 781 homicides.