America's foremost military officer this week said he views continued fighting in the Middle East between Israel and Palestinians to present a risk of destabilization and other negative repercussions.
Army Gen. Mark Milley, the Joint Chiefs of Staff chairman, said that Israel was acting in self-defense when it launched rockets at the Gaza Strip but alleged it was "in no one's interest to continue fighting."
"My assessment is that you risk broader destabilization and you risk a whole series of negative consequences if the fighting continues," Milley said, according to Reuters. "So in my view, I think de-escalation is a smart course of action at this point for all parties concerned."
Milley was speaking to reporters before landing in Brussels to meet with European allies.
Fighting broke out on May 10 when Hamas and other militant groups launched rockets at Jerusalem. Israel responded with its own strikes. Fighting has not stopped as of yet.
Over 200 Palestinians have been killed so far in the strikes, the Gaza Health Ministry said on Wednesday, including 63 children, while over 1,500 others were left wounded.  About a dozen people in Israel have reportedly been killed.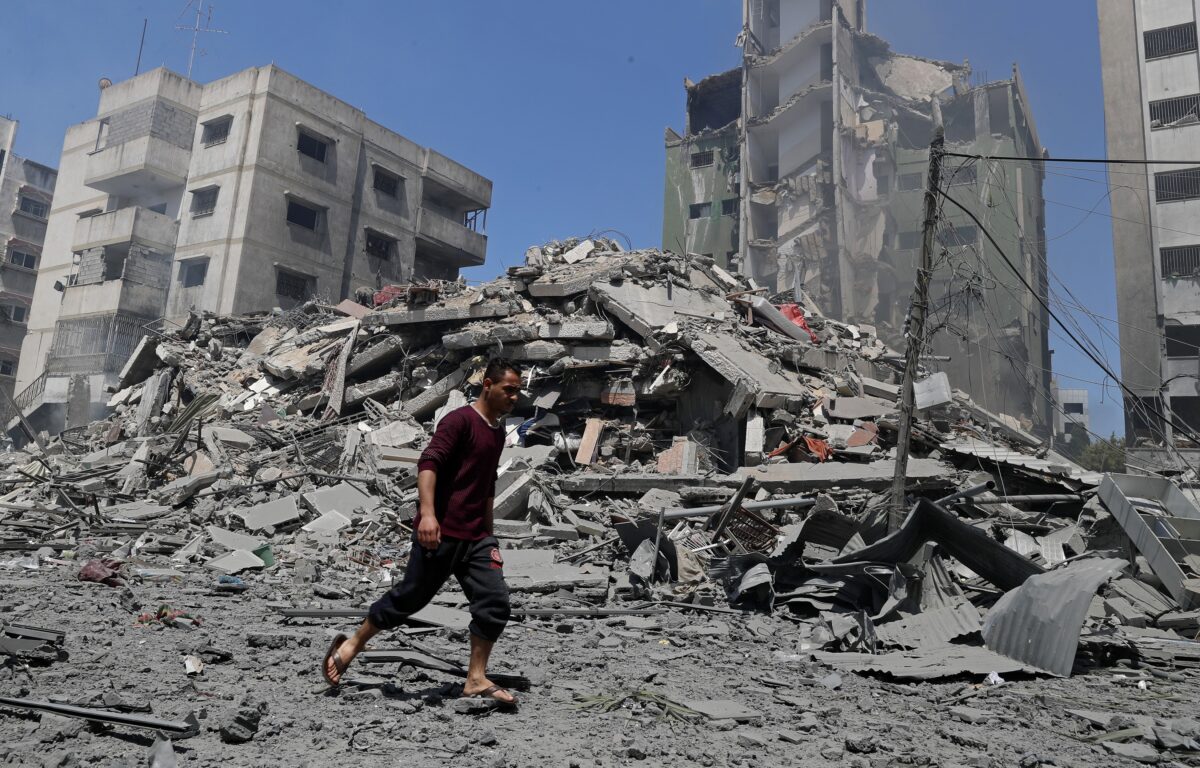 Some U.S. officials have urged the parties to come to a ceasefire agreement to halt the hostilities but U.S. military officials have not gone that far.
Secretary of Defense Lloyd Austin has spoken twice with his counterpart in Israel, Benjamin Gantz, in the past week. He reaffirmed Israel's right to defend itself, lamented the loss of innocent lives, and expressed his support for the de-escalation of the conflict, according to Pentagon readouts.
Austin is also concerned about the risk of broader destabilization, Pentagon press secretary John Kirby told reporters in Washington on Tuesday.
"We don't want to see tensions get worse than they already are," he said, before declining to answer if Austin requested an immediate ceasefire.
Rep. Adam Smith (D-Wash.), chairman of the House Armed Services Committee, called on the United States to work with Israel, Palestinians, and the United Nations, as well as other countries, to reach a pact to stop fighting.
A United Nations General Assembly meeting is planned for Thursday to meet on the conflict, which Volkan Bozkir, the president of the body, described as a "grave situation."