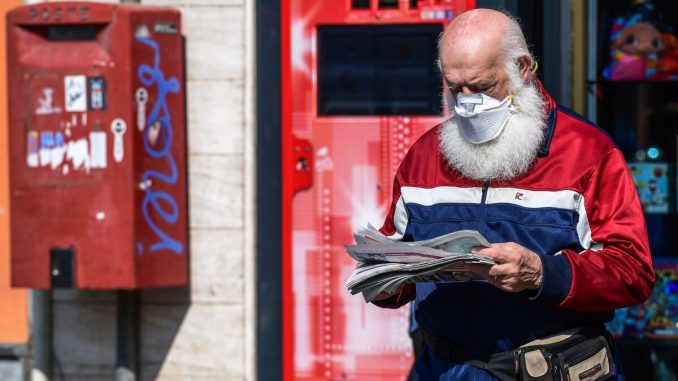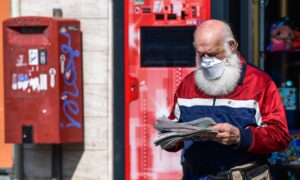 Beijing was targeting the media landscape of individual countries to push its narrative on the pandemic, according to a recent report.
"As the pandemic started to spread, Beijing used its media infrastructure globally to seed positive narratives about China in national media, as well as mobilizing more novel tactics such as disinformation," the Brussels-based International Federation of Journalists (IFJ) stated in its latest research report.
The report was based on a survey of 54 journalist unions from 50 different countries and territories between December 2020 and January 2021. These countries are located in Asia-Pacific, Africa, Europe, Latin America, North America, and the Middle East.
Globally, 56 percent said their country's media coverage of China became more positive after the outbreak of COVID-19, a disease caused by the CCP (Chinese Communist Party) virus. Meanwhile, 20 percent said there was no change and the remaining 24 percent said it became more negative.
The report also found that when countries received COVID-19 medical aids from China, specifically Chinese-made vaccines, the country's media narrative would have a more favorable view of China.
"Of the countries where the dominant media narrative was 'China's fast action against Covid-19 has helped other countries, as has its medical diplomacy,' more than two-thirds were recipients of China's Covid vaccine," the report stated.
Beijing's poor pandemic responses—including how it silenced whistleblower doctors and did not initially disclose that the virus can be transmitted among people—has drawn international criticism. In an effort to turn around the global backlash, the CCP has sought to boost its image by leveraging its medical supplies such as masks and vaccines for diplomacy.
At a daily briefing on May 17, China's foreign ministry spokesperson Zhao Lijian touted that Beijing has provided "vaccine assistance to over 80 countries" and "vaccine exports to over 50 countries."
"For China, these rescue packages fulfilled the very real need for medical assistance at the same time as providing a propaganda boon illustrating Beijing's status as a generous partner for nations in need," the report stated.
The same media narrative of "China's fast action against Covid-19 has helped other countries" was found in only 25 percent of countries that did not receive China's vaccines, according to the report. For these non-recipient countries, 60 percent had the dominant media narrative that China's initial cover-up was to be blamed for the global pandemic.
"57 percent of Chinese vaccine recipients said they had seen attempts by Chinese actors to shape media narratives regarding local politics in their countries, compared to 34 percent of non-recipient countries," according to the report.
One example took place in Italy. According to the report, one unnamed Italian journalist said that local Chinese officials asked them to "give more space to the New Year's speech" of Chinese leader Xi Jinping. Xi's speech was already translated into Italian when the officials gave it out.
On Dec. 31, 2020, Xi gave his first New Year speech since the start of the global pandemic. According to China's state-run media, Xi touted China had "overcame the impact of the pandemic" and "made great achievements in coordinating prevention and control."
Like most countries in the world today, China has continued to battle the pandemic. As of May 17, Chinese authorities have heightened alerts in 17 regions in two provinces, designating these areas as "medium-risk" for contracting the virus, after a wave of new infection cases.
"Journalists admitted there was more Chinese content making its way into the news ecosystem, namely one article a day in the Serbian press and fifty [China's state-run media] Xinhua articles per day being carried on the news wire of Ansa news agency in Italy," according to the report.
In Tunisia, China's embassy offered hand sanitizer and masks to one unnamed journalists' union, according to the report. Additionally, the embassy also attempted to provide financial aid to certain private media outlets.
"In some countries, China was also seen as the purveyor of the most accurate information about the new coronavirus, showing its growing influence over global narratives," the report stated.
The report offered several recommendations, one of which is for the IFJ to set up regional workshops to raise awareness towards China's global media outreach.