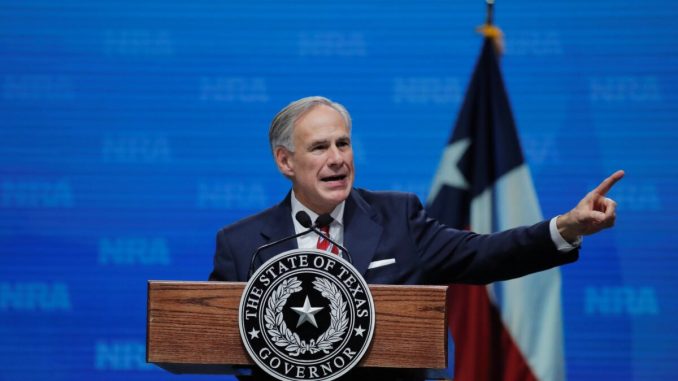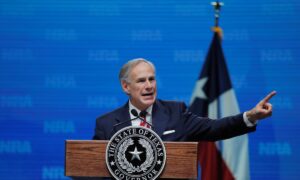 The governor of Texas on Wednesday signed a bill that bans abortions after a fetal heartbeat is detected.
"Our creators endowed us with the right to life. And yet, millions of children lose their right to life every year because of abortion," Gov. Greg Abbott, a Republican, said at the bill signing ceremony in Austin.
The bill "ensures that the life of every unborn child who has a heartbeat will be saved from the ravages of abortion," he added.
The legislation, Texas Senate Bill 8, centers on the idea that the state never repealed laws enacted before the Supreme Court in 1973 decided in favor of plaintiffs in Roe v. Wade and ruled abortion is a constitutional right.
Texas laws bar and criminalize abortion unless the mother's life is in danger.
The new bill states that a doctor may not perform or induce an abortion unless he or she has determined whether the unborn child has a detectable fetal heartbeat. If a heartbeat is detected, an abortion must not be done unless a medical emergency exists.
The legislation bans state officials from enforcing the provisions. Instead, private citizens—except for an individual who impregnated a woman through rape or incest—may file lawsuits against doctors, clinics, and anyone involved in an abortion that violates the law.
The bill goes into effect on Sept. 1.
Abbott indicated last week his intention to sign the bill after the upper chamber passed it 18-12 and the lower chamber approved it 83-64.
Several Democrats voted for the legislation, though most opposed it.
"Say it with me: Abortion is healthcare. I'm proud to have voted against #SB8 while it was in the House," state Rep. Jessica Gonzalez, a Democrat, wrote in a tweet on Wednesday.
A number of groups also criticized the bill.
"If this law stands, it would outright ban abortion in the state at six weeks gestation—before many Texans even know they are pregnant," the American Civil Liberties Union of Texas said in a statement. "If this law stands, it would allow ANYONE to sue abortion providers and folks who help a person obtain an abortion."
According to the American Congress of Obstetricians and Gynecologists, fetal heartbeat detection occurs as early as six weeks gestation, measured from a woman's last menstrual period.
Planned Parenthood Texas Votes called the legislation one of the most extreme abortion bans in the country.
Others cheered the bill, including Chelsey Youman, legislative director of the Human Coalition Action Texas.
"What an honor to witness Governor Abbott sign this historic heartbeat bill. The Legislature and Governor prioritized this historic legislation, and with his signature, approximately 50,000 precious human lives will be saved in Texas next year alone!" Youman said after attending the bill signing ceremony.
"The Texas Heartbeat Act is the most powerful pro-life legislation in Texas history and will stand as a model for the country," added State Sen. Bryan Hughes, a Republican who crafted the bill.
Meiling Lee contributed to this report.