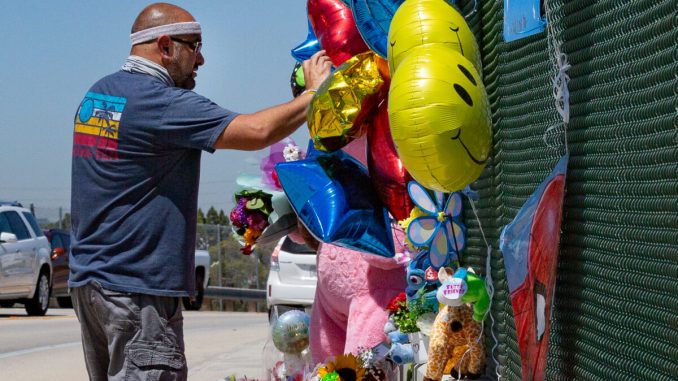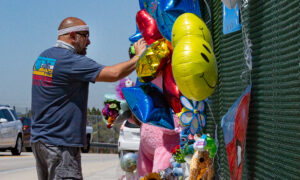 The Orange County Board of Supervisors is offering a $100,000 reward for information on the fatal road rage shooting of a six-year-old boy on the Costa Mesa Freeway in Orange, Calif.
Aiden Leos was killed May 21 on the 55 freeway while his mother, Joanna Cloonan, was driving him to kindergarten at Calvary Chapel school in Yorba Linda.
"This is tearing at the heartstrings of all of Orange County," Supervisor Don Wagner said during a May 25 board of supervisors meeting.
Wagner agendized a $50,000 reward for information leading to the arrest and conviction of the shooter. Supervisor Katrina Foley initiated a separate agenda item that also called for a $50,000 reward for a tip leading to a conviction.
Aiden and his mother lived in Foley's district, and went to school and died in Wagner's district.
Both items were approved by the board; funds will be supplied from the two districts' community events budget discretionary funds.
"It is so important that we find who did this," Foley said during the meeting. "It's horrific that you're just driving your child to school, and your whole life changes because you're changing lanes. It's just outrageous."
Foley said she has also asked the City of Costa Mesa, where Aiden lived, to contribute to the reward.
Since the shooting, the family has raised more than $217,000 between two GoFundMe pages.
Aiden's family also plans to offer a reward for information leading to the arrest of the shooter, which will come from a portion of the funds raised.
"We don't know what it's going to take to turn the tide and bring this person to justice," Wagner said. "Even if you don't think you have anything but might, contact the CHP [California Highway Patrol] … You may be in line for the reward, but you certainly will have done the right thing."
Anyone with information is asked to contact the CHP tip line at 714-567-6000 or email  santaanachptipline@chp.ca.gov.