Over 1,100 pounds of methamphetamine that were hidden inside a shipment of watermelons in California were seized by border officials, authorities said.
The drug bust happened on May 18 at Otay Mesa Commercial Facility in San Diego County and was the second significant seizure discovered by officials within the same week, U.S. Customs and Border Protection (CBP) announced in a press release.
CBP officers arrested a 47-year-old Mexican man for allegedly smuggling the narcotics in the truck he was driving.
The man was taken into custody after agents screened his truck and found the drugs. Officials said the estimated street price of the narcotics confiscated totaled a value of approximately $2.5 million.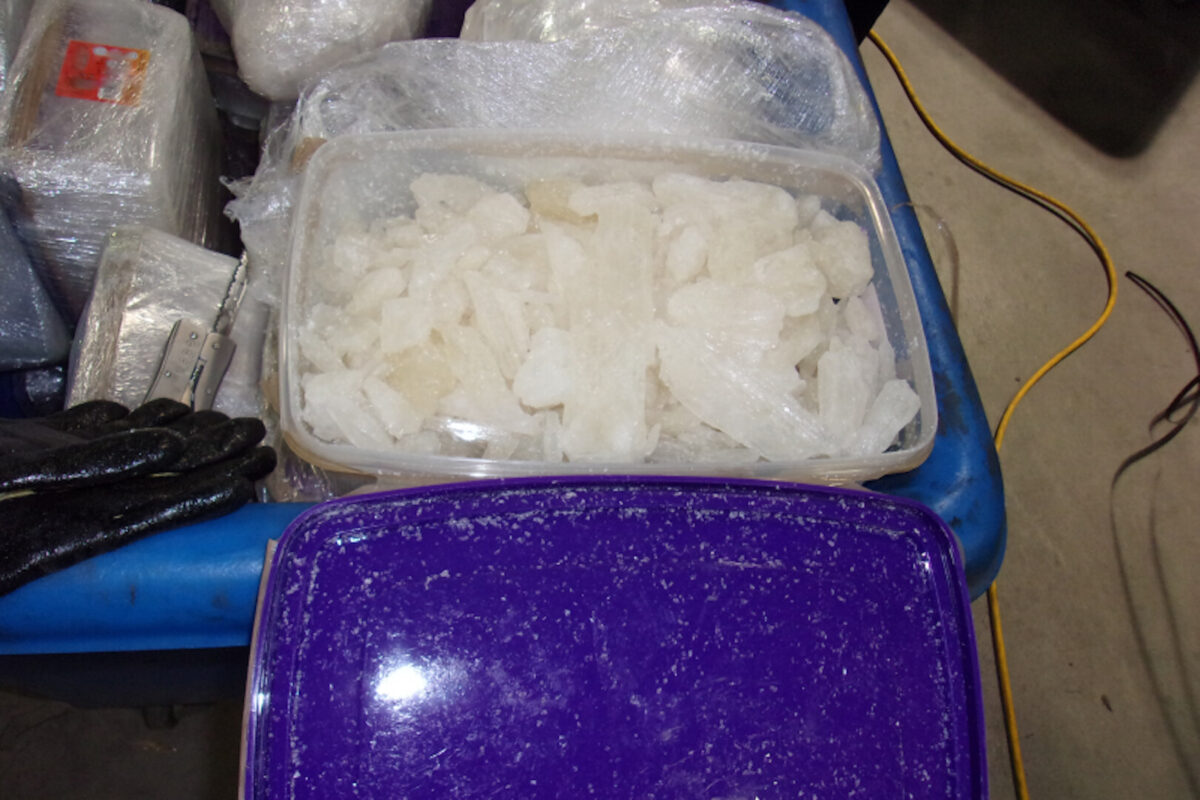 "During the exam, a CBP canine team screened the tractor-trailer and alerted to the shipment of watermelons," the agency said. "CBP officers searched the cargo and discovered a combination of 193 wrapped plastic containers and packages of methamphetamine concealed within the watermelon crates."
The driver of the truck has since been turned over to Immigration and Customs Enforcement's (ICE) Homeland Security Investigations.
He is facing federal charges and has been transported to the Metropolitan Correctional Center in San Diego, authorities said.
CBP officers at the Otay Mesa Commercial Facility discovered more than 1,100lbs of meth hidden within a shipment of watermelons on May 18 after a canine team alerted to the shipment. The estimated street value of the meth is approximately $2.5M.

Read: https://t.co/F1eklDeBup pic.twitter.com/YpYr66kdTn

— CBP (@CBP) May 24, 2021
"We don't frequently see seizures of this size, but they are certainly a risk in the cargo environment," said Anne Maricich, acting CBP director of field operations in San Diego. "Stopping over 1,000 pounds of methamphetamine is a critical act for the security and health of our nation."
In addition to the arrest and the narcotics that were seized, CBP also confiscated the tractor-trailer.
According to the Drug Enforcement Administration (DEA), methamphetamine is readily available on the streets of U.S. cities and is largely smuggled across the southwestern border with Mexico.
Former President Donald Trump and his administration made opioid addiction and the monitoring of emerging drug threats a priority during his presidency.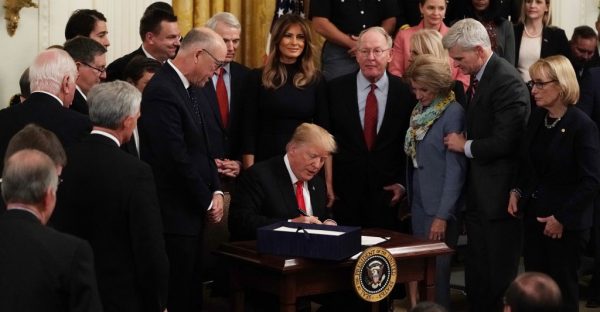 Sens. Dianne Feinstein (D-Calif.) and Chuck Grassley (R-Iowa) also introduced the "Methamphetamine Response Act" last August, requiring the Office of National Drug Control Policy to designate methamphetamine as an emerging drug threat.
"For years, meth has taken lives and destroyed families across America, particularly in the Midwest," Grassley said. "Though this drug is not new, drug traffickers are finding new and harmful ways to increase meth's potency and distribution, spiking overdose rates."
Feinstein stressed that the methamphetamine problem should be addressed by a whole-of-government plan to best combat the emerging threat.
Masooma Haq contributed to this report.
From NTD News