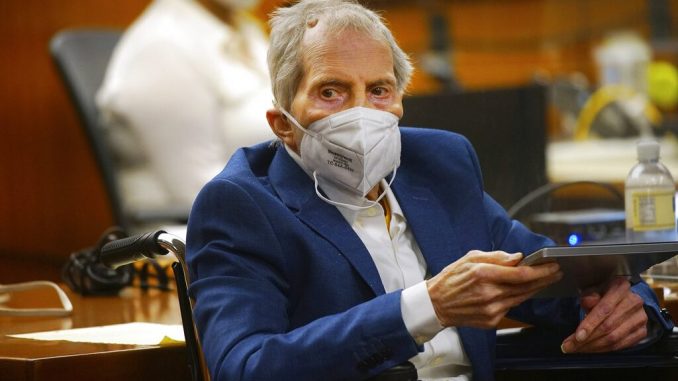 OAN Newsroom
UPDATED 10:09 AM PT – Wednesday, May 19, 2021
The trial of real estate heir and suspected serial killer Robert Durst has officially resumed after a 14-month trial delay.
Durst has been the subject of an HBO documentary and most recently a defendant in a murder trial. The story of his trial includes a series of twists and turns and was rebooted on Tuesday when Durst appeared in the Los Angeles County Superior Court for the first time in 14 months.
Deputy District Attorney for the county of Los Angeles John Lewin then recounted the case. He pointed out Durst was charged with the murder of his friend Susan Berman, allegedly because she may have had knowledge about the strange disappearance of Durst's first wife Kathie. Lewin has argued that Durst then killed his neighbor Morris Black in order to cover up the murder of Berman.
Although, the routine legal proceeding quickly took an unexpected turn when a juror was dismissed after reading about the case in the news.
Judge Mark Wyndham said the juror violated a court order by receiving outside information about the trial. Judge Wyndham explained the rules, "you must not allow anything that happens outside of this courtroom to affect your decision during the trial. Do not read, listen to or watch any news report or commentary about the case from any source."
He confirmed the juror expressed frustration at the defense team after reading about their reasons for seeking a mistrial. Durst's attorneys addressed their concerns that the jury would not be able to remember details presented to them before the trial was halted in March 2020.
In the coming weeks, the proceedings will continue to determine whether the 78-year-old suspect, who is now confined to a wheelchair, is guilty of the single count of murder he faces.