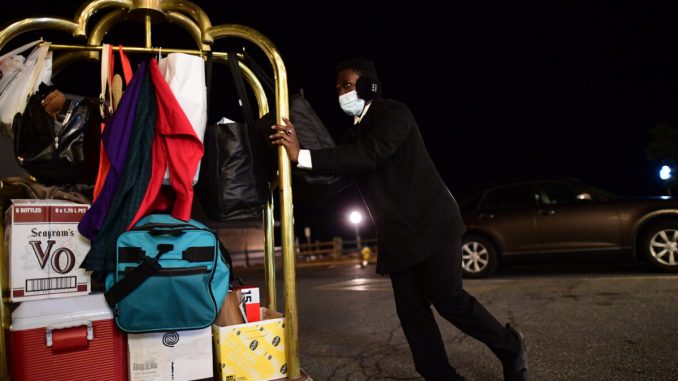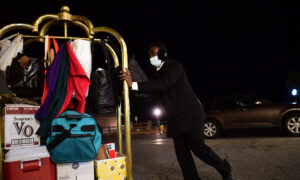 The American Hotel and Lodging Association (AHLA) on Monday recommended that hotels ease mask requirements for fully vaccinated guests and employees working outside.
The new guidance, issued in a statement from the group's CEO, adjusts an industry health and safety initiative adopted by hotels to match the latest guidelines from the Centers for Disease Control and Prevention (CDC).
"In light of the recent CDC announcement that fully vaccinated people no longer need to wear a mask or physically distance in most settings, our Safe Stay guidelines will relax mask requirements for guests who are fully vaccinated," Chip Rogers, the CEO of AHLA, said in the statement.
"At this time, we are not asking hotels to require proof of vaccination status, but we do ask that all guests and workers, vaccinated or not, respect and honor these revised guidelines. Unvaccinated guests should wear face-coverings and practice physical distancing at all times in public settings."
AHLA said vaccinated employees would still have to wear masks indoors as it awaited further guidance from the CDC.
Since the CDC announced on May 13 that fully vaccinated people no longer have to wear masks indoors and most other settings, states and businesses moved to revise their mask mandates to match the CDC guidance.
The governors of at least 10 states and officials at a slew of retail giants, like Walmart and Target, have since said they would no longer require masks, at least for those fully vaccinated against the CCP (Chinese Communist Party) virus. On Monday, New York Gov. Andrew Cuomo lifted the state's indoor mask mandate for vaccinated people.
The White House has insisted that the federal government will not be implementing a vaccine passport system as a way to verify who has been vaccinated. The head of the CDC, Rochelle Walensky, has said the government has no plans for playing a role in implementing any sort of vaccine mandate.
Zachary Stieber contributed to this report.