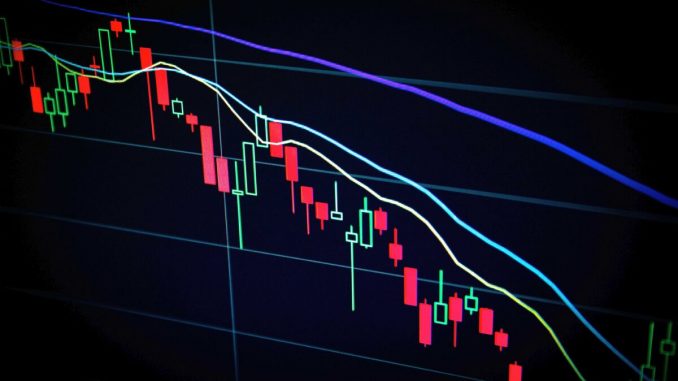 Commentary
For many years, the CCP (Chinese Communist Party) has acquiesced to digital currency operations in China. But in 2018, it began to restrict Bitcoin transactions while still secretly encouraging Bitcoin mining. However, now that large amounts of funds are fleeing the country through virtual currencies, Chinese authorities seem determined to crack down on it.
Cryptocurrencies represented by Bitcoin have attracted more and more attention in recent years due to their security, privacy, and decentralization. Data shows that the unit price of Bitcoin has exceeded $60,000, but as of May 18, the unit price of Bitcoin fell to $43,300 with a market cap of $811 billion. As the price of Bitcoin and other virtual currencies rises, the world's resources invested in the virtual currency mining industry have also increased significantly.
The CCP does not recognize virtual currencies and has actively taken measures to prohibit transactions via digital currency. Instead, they introduced a digital yuan controlled by the Chinese regime.
Virtual currencies such as Bitcoin, because of their security and privacy advantages, have become a major concern for the CCP. The CCP operates on centralized control.
Paradoxically, although the Chinese Communist Party prohibits the trading of cryptocurrencies such as Bitcoin, it does not prohibit the mining of cryptocurrencies.
In the global Bitcoin mining industry, Chinese miners account for the vast majority of mining in the world.
In a study done by Statista in 2020, China conducts 65 percent of the world's bitcoin mining. The United States is a far second, with only 7.24 percent.
Mining refers to solving complex math problems in exchange for a certain number of Bitcoins. Succesful mining introduces new Bitcoins into circulation and allows transactions to process securely. According to Nasdaq, the Bitcoin mining industry brought in an average of $56 million per day in April.
In the mining process, the operation of computers not only consumes a lot of electricity, but operators also need to continuously update and develop supercomputers for mining to increase computing power. At present, a variety of application-specific integrated circuit mining machines are continuously being introduced on the market.
The formula for calculating the benefit of mining is: the value of the obtained cryptocurrency minus (the electricity used + the cost of the mining machine).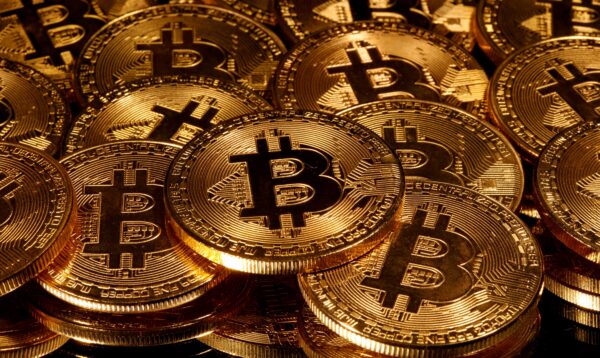 Chinese miners of virtual currency are mainly concentrated in Western China, in areas such as Mongolia and Xinjiang. This is because there are many small and medium-sized hydropower stations in these areas, and because of the lack of matching power distribution equipment, a lot of hydropower is wasted, especially in summer when flash floods erupt and hydropower stations readily send electricity to people for free.
Electricity is cheap there due to mountainous terrain and low temperatures. As a result, large numbers of small and medium miners settled in the area for their Bitcoin mining operations. Even the bosses of hydropower plants become miners themselves. While they earn green energy subsidies from the government, they also profit off of mining with cheap electricity.
Large mines have huge investments, usually concentrated in Inner Mongolia and Xinjiang, where electricity is cheap and the climate is cold enough.
Not only does China dominate digital currency mining globally, but their mining machine manufacturing is also developing rapidly. Two Bitcoin mining giants, Canaan Technology and Yibang International, were listed on the U.S. stock market in 2019 and 2020.
In other words, the majority of Bitcoin mining occurs in China. Globally, the most electricity used for Bitcoin is in China, the most machines used for mining are in China, the most advanced mining machines are made in China, and the largest number of bitcoins are controlled in China. Yet, Bitcoin transactions are illegal in China.
At the CCP National People's Congress in March, the CCP emphasized proposals to create new advantages in the digital economy and actively participate in the formulation of international rules and digital technology standards such as data security, digital currency, and digital taxes.
The CCP hopes that the digital economy, including blockchain, can contribute to China's GDP and turn the CCP into a "global leader." This is why the CCP does not prohibit mining.
Blockchain technology originated from Bitcoin and is a technology that manages and protects data through encryption and decentralization.
The CCP vigorously develops blockchain technology and wants to control speech in future global digital technology. Yet the original concept of decentralization of blockchain technology is contrary to the CCP's totalitarian characteristics. Therefore, the CCP is beginning to fully suppress other digital currencies.
The CCP authorities have recently been cracking down. The Chinese regime has reviewed several major commercial banks and online financial platforms owned by technology giants such as Alibaba and Tencent. The supervision of cryptocurrencies has also become stricter, mainly to prevent domestic funds from laundering or transferring huge amounts of funds through cryptocurrencies.
On April 22, China CITIC Bank issued an announcement stating that in order to prevent money laundering risks, all accounts at the bank used for transactions such as Bitcoin and Litecoin will be canceled.
Previously, the Central Bank of the Communist Party of China issued a fine of $4.5 million to China CITIC Bank this year in the name of ineffective anti-money laundering. Fourteen relevant persons in charge were also punished. It is aimed at money laundering related to cryptocurrency.
As of April 12, the Central Bank of the Communist Party of China had issued fines of $97 million to 417 financial institutions and persons in charge this year, most of which are related to money laundering and cross-border transfers through cryptocurrency.
As early as December 2013, the Central Bank of the Communist Party of China and other five ministries and commissions jointly issued a notice requiring financial institutions and payment institutions not to carry out bitcoin-related businesses. In April 2014, 13 banks including China's five major banks (Industrial and Commercial Bank of China, Agricultural Bank of China, Bank of China, China Construction Bank, and Bank of Communications) also announced that their accounts would be prohibited from being used for Bitcoin and Litecoin.
Stopping Money Transfers Overseas
Chinese media have repeatedly reported that cryptocurrencies are used by individuals and companies to transfer huge assets and money laundering tools overseas, and this method is difficult to track and monitor.
On May 1 this year, cryptocurrency was listed as one of the illegal fundraising methods that the CCP intends to stop inside of China.
The high liquidity of cryptocurrencies such as Bitcoin cannot even match the stock market.
According to the data given by Liang Xinjun, one of the founders of Fosun Group, in April 2020, the market value of Bitcoin was only $158.9 billion, which is 3.5 percent of the Hong Kong Stock Exchange's market.
However, the annual transaction volume of Bitcoin is equivalent to three times the trading volume of the Hong Kong Stock Exchange.
The high liquidity of cryptocurrency provides very convenient conditions for the transnational transfer of huge amounts of funds.
According to the 2020 Annual Virtual Currency Anti-Money Laundering report of the blockchain security company PeckShield, the value of China's unregulated cross-border mobile virtual currency (cryptocurrency) reached $17.5 billion last year, an increase of 51 percent from $11.4 billion in 2019. This figure is still growing rapidly.
Lu Media's report confirmed that Chinese domestic assets have been transferred overseas through virtual currencies, and illegal funds have been laundered through virtual currencies. However, despite the strict control of CCP authorities, the number of cryptocurrency transactions has recently increased.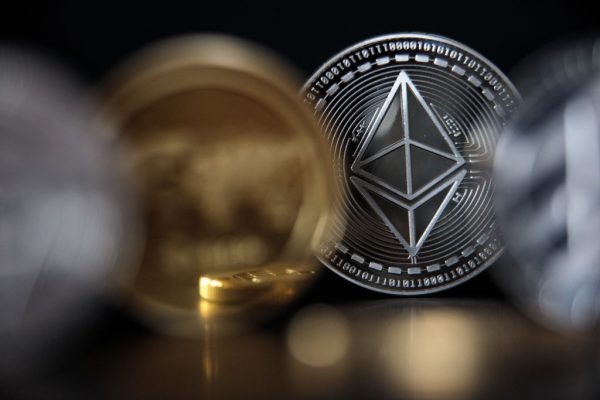 According to PeckShield's calculation of the flow of funds, before the official launch of strict management from January to October 2020, the number of bitcoins flowing from China's domestic virtual currency exchanges to foreign countries each month was between 89,400 and 166,900. However, in November and December last year after the start of the strict control by the CCP regime, the number of bitcoins flowing abroad increased to 231,700 and 254,100 respectively, an increase of nearly 40 percent from the previous peak.
If calculated on the basis of the unit price of Bitcoin of $50,000, in November and December last year, the funds flowing from China in the form of Bitcoin overseas were $10.58 billion and $12.7 billion, respectively.
Within the money laundering process, a "run sub-platform" was created. This entails using the user's WeChat and Alipay's collection code or bank card to collect payments for people seeking to send capital outside of China, thereby earning a commission from taking on the transaction. Through using virtual currency as the settlement method, cross-border money laundering can be carried out in secret.
In May 2020, a massive money-laundering scheme was investigated in Hangzhou, China. Authorities found the operation had laundered more than $7 billion, collecting money through AliPay, WeChat Pay, and bank accounts. During its operations, $4.6 billion was sent overseas.
There are many countries in the world that suppress virtual currencies, including the United States, the United Kingdom, Switzerland, and India.
Guo Wengui, the famed exiled Chinese Billionaire, said in a video he posted on his YouTube channel on May 7 that he believes that these countries are afraid that virtual currencies will challenge their legal sovereign credit currency status. But he believes the CCP's fears are different. The CCP is afraid that Chinese money will flee overseas. In his opinion, in mainland China, increased riches correlates with increased insecurities and threats. He claims that the rich in China are always looking for ways to move their assets abroad safely and secretly. For these purposes, virtual currency is the best way.
I think his analysis makes sense. Virtual currencies such as Bitcoin are essentially decentralized currencies, likened to gold. Modern sovereign currencies are credit currencies that can be created by the government. This is the key to digital currencies. The digital yuan developed by the CCP uses blockchain but retains all the shortcomings of central control and credit currency. Most Western financial experts are not optimistic about the digital yuan.
Alexander Liao is a columnist and journalist in research on international affairs in the United States, China, and Southeast Asia. He has published a large number of reports, commentaries, and video programs in newspapers and Chinese financial magazines in the United States and Hong Kong. 
Views expressed in this article are the opinions of the author and do not necessarily reflect the views of The Epoch Times.