Former President Donald Trump is going to speak at the North Carolina Republican Party's 2021 State Convention on June 5, the state GOP announced Monday.
"We are honored to welcome President Trump to our convention as the Republican Party launches our campaign to retake Congress and the Senate in the 2022 midterms," North Carolina GOP chair Michael Whatley said in a written statement.
Trump will speak at the Convention Dinner, which begins at 6 p.m. on June 5. This will be Trump's first public speech since he addressed the Conservative Political Action Conference in Orlando, Florida, in late February.
However, Trump's speech will be closed to the media, according to Livy Polen, a spokeswoman for the North Carolina GOP.
"President Trump won North Carolina in 2016 by promising to put America First, and he won North Carolina in 2020 by keeping that promise," said Whatley. "President Trump delivered real results for North Carolina by rebuilding the military, standing strong against China, and unleashing the American Economy."
Trump won North Carolina in 2016 and 2020, both with a slim margin. As a swing state, North Carolina is essential for the Republican Party to retake Congress.
Trump's daughter-in-law Lara Trump has not ruled out a 2022 U.S. Senate run for the seat to be vacated by the retiring Sen. Richard Burr (R-N.C.).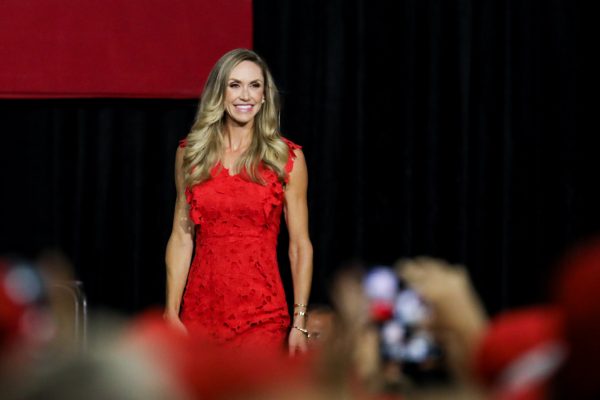 Burr is one of the seven Republican senators who voted to convict Trump for the Jan. 6 Capitol breach. He was censured by the North Carolina GOP unanimously in February.
Rep. Ted Budd (R-N.C.), former Rep. Mark Walker (R-N.C.), and former North Carolina Gov. Pat McCrory announced their entry into the race. A former Department of Defense intelligence analyst Jennifer Banwart also announced her bid for the seat.
Trump hasn't endorsed any of the candidates for the Senate run yet.
South Dakota Gov. Kristi Noem will also speak at the convention. Rep. Dan Bishop (R-N.C.), Rep. Madison Cawthorn (R-N.C.), and other House Representatives will attend the convention.
The convention will be held at the Greenville Convention Center in Greenville from June 4 to 6.  It will elect the chair and vice-chair of the North Carolina GOP, adopt a plan of organization, Party platform, and resolutions, among other actions.
The Associated Press contributed to this report.