Israel bombed the home of the Hamas chief in Gaza early on Sunday, and the Hamas terrorist group fired rocket barrages at Tel Aviv as hostilities stretched into a seventh day with no sign of abating.
According to Hamas television, Yahiyeh Sinwar's home was targeted.
Sinwar has led the military and political wings of Hamas in Gaza since 2017.
The Israeli military said Sunday it struck Sinwar's home and that of his brother Muhammad, another senior Hamas member. On Saturday it destroyed the home of Khalil al-Hayeh, a senior figure in Hamas' political branch.
Brig. Gen. Hidai Zilberman confirmed the strike on Sinwar's house in the southern Gaza town of Khan Younis to army radio.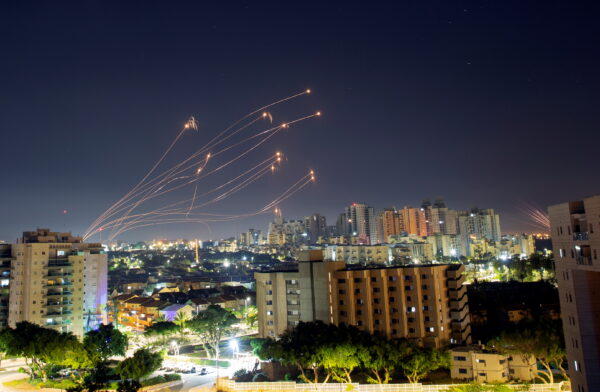 Meanwhile, Israelis in Tel Aviv and Beersheba dashed for bomb shelters as sirens blared, warning of incoming rocket fire.
Israel has recorded 10 deaths, while health officials in Gaza have reported at least 148 people killed since the violence began last week.
Both Israel and Hamas have insisted they would continue their cross-border fire, a day after Israel destroyed a 12-story media building in Gaza City, which housed an Associated Press and Al Jazeera bureau.
Israel gave advance warning of the strike so it could be evacuated. The Israeli military said later the building was a legitimate military target because it contained military assets of Hamas.
"The building contained civilian media offices, which Hamas hides behind and deliberately uses as human shields," the Israeli Defense Forces said in their statement.
The Associated Press has condemned the attack, demanding that Israel put forward its intelligence as evidence that Hamas was operating in the building.
Israeli Prime Minister Benjamin Netanyahu said late on Saturday that their offensive will continue for as long as necessary.
"We will continue to act with full force. we are hitting the terrorist organization with crushing blows. Whoever lit the fire, will receive fire."
The United Nations Security Council is due to meet later on Sunday to discuss ways to restore calm.
The Associated Press and The Epoch Times contributed to this report