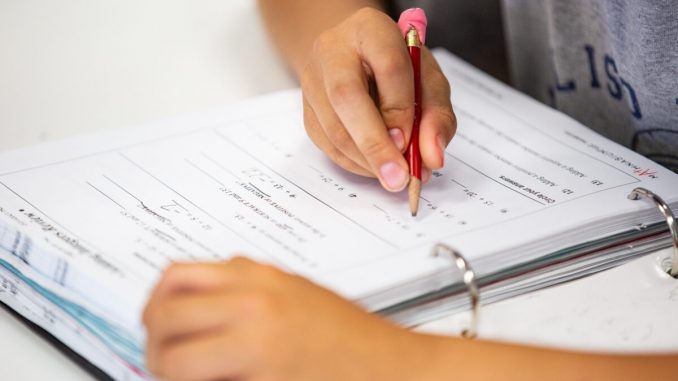 Inside a South Orange County tutoring center one recent May afternoon, about 10 students were focused on math tasks as they worked to keep pace with their most unconventional school year on record.
It's no secret the 2020-21 curricular year was a challenge for Orange County, Calif., students, many of whom participated in the bulk of their studies learning remotely, forgoing their usual extracurricular activities.
Now, as the current curricular year wraps up, parents and educators are working to ensure learners are prepared for the year ahead.
According to a survey conducted by the Public Policy Institute of California in April, out of 1,602 Californians surveyed, more than eight in 10 believe K-12 students are falling behind academically as a result of the COVID-19 pandemic.
Likewise, of those surveyed, 86 percent of public school parents said that their children are falling behind academically during the pandemic.
Some students are turning to tutoring centers such as Mathnasium in Laguna Niguel to obtain in-person instruction that allows for more dynamic lessons and connections with instructors, said center director Robert Whiteside.
"There's been a lot of students that have been struggling with understanding the material because of online learning," Whiteside told The Epoch Times.
Mathnasium works to customize its tutoring service to fit the needs of each student with services to those who are struggling and need foundational review and support. Due to virtual learning factors, Whiteside said he has needed to lower grade level expectations to account for the students falling behind.
"I've worked here close to seven years now, and compared to previous years, there's a lot more students where I have to adjust that expectation of whether they know everything that they would normally know by the end of that grade level," Whiteside said. "I would say a majority of students are slightly behind where they would have been normally maybe by three to six months."
The tutoring service also offers a virtual option for students that prefer to not be in-person.
The Semester Ahead
As many schools prepare to return to in-person instruction next fall, the demand for learning recovery services is rising to ensure that students are academically ready for the next grade level, academic leaders say.
Since the state mandated shutdowns began last spring, 151,000 California students failed to enroll in school while others are failing to meet math and English proficiency levels, said Lance Izumi, senior director of the Center for Education at the Pacific Research Institute.
"What we've seen is huge learning losses amongst all kids but especially amongst minority students," Izumi told The Epoch Times. "We're seeing kids failing their classes and that's all across the country… and the reason is because they are not getting the instruction and education that they should be getting to allow for them to pass these classes."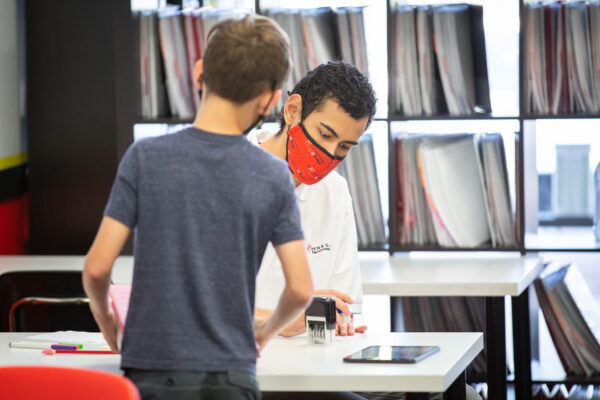 With Gov. Gavin Newson now encouraging the reopening of public schools, the current services offered in the traditional public educational space might not be enough to get students fully caught up to their grade level, said Supervisor Don Wagner.
"One of the first things I said when the governor was talking about reopening the schools was, he ought to be looking at summer school. We got to do something to make up for these lost educational opportunities," Wagner told The Epoch Times. "We got to look for remedial classes for catching up."
Ongoing Demand
To help students bridge the academic gap, the Laguna Beach and Irvine Unified School districts are launching summer enrichment and learning recovery programs intended to advance students in a multitude of subjects.
"Our program is designed to provide enrichment and readiness prior to the upcoming school year," Laguna Beach Unified School District spokesperson Shelley Spessard told The Epoch Times. "We're focusing on choosing topics that our students are passionate about related to college career and community readiness. We're also offering courses to students that are pre-identified that might need extra support skills at their grade level."
The program will consist of two operating strategies with one focusing on student readiness for the next grade level while the other focuses on student enrichment.
Courses offered for extra support are identified for students that meet the criteria of needing more support and reading literacy, she said.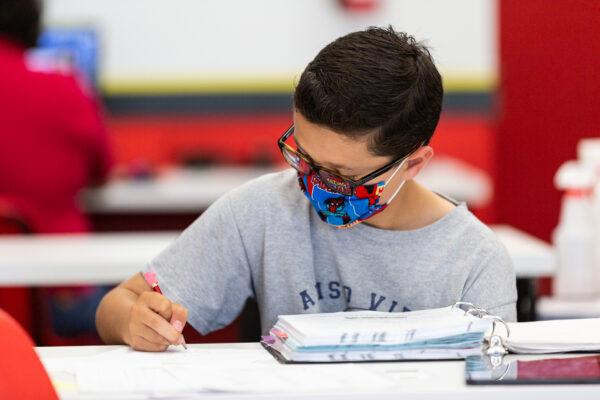 Students that are referred to the program by teachers to receive extra support or to repeat a course are placed into the program to prepare them for the next grade level.
The enrichment and readiness K-12 program is open to all students that would like to enhance their knowledge and skills in a variety of topics such as foreign language, handwriting, and music.
"Those courses are definitely designed to get our kids in class and socializing with one another, and to get them ready for their upcoming grade level," Spessard said.
The Irvine Unified School District is offering a similar program to assist in learning recovery for students that need more academic support, and to those that wish to get ahead.
"We have designed these programs so that students will be able to transition from a learning recovery in-person course to a virtual advancement or enrichment option," IUSD learning recovery academy principal Jeffery Hernandez said.
Courses offered will be hybrid with some courses being offered in person and others fully online.