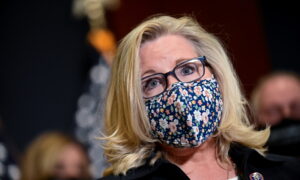 Republicans have ousted Wyoming Rep Liz Cheney from her Party leadership position. She has become a distraction as the Party tries to unite to defeat the Biden agenda and retake the House and Senate in 2022. But who is Liz Cheney? What do we know about her other than her famous last name? And what's her goal?
Watch full episode on YouTube: https://youtu.be/WOE40uLyiso
Hosted by the two-time Emmy-nominated actor and singer-songwriter Beau Davidson, The Beau Show addresses issues affecting everyone and invites conversation and critical thinking, normally unseen in mainstream media.
The Beau Show is an NTD show available on YouTube and NTD website.