Attorney Lin Wood failed in his bid to chair the South Carolina Republican Party, losing to incumbent Drew McKissick.
The chairman won a third term with 68 percent of the vote. Wood drew the second-most votes, 239 to McKissick's 582, the state GOP said on Saturday.
The two other challengers received just 37 votes combined.
"Thanks to the grassroots activists across the state, the SCGOP is stronger than it's ever been," McKissick said in a statement. "We've proven we have a winning coalition of conservatives who are committed to beating Democrats, and I'm honored they've chosen to reelect me to lead that fight."
Wood congratulated McKissick but said the win came "in an establishment created election."
"I won We The People. Drew will learn in time that ALL the power belongs to We The People," he wrote on Telegram.
Earlier Saturday, Wood claimed that McKissick was going to cheat and that if he won, he would "be a Fake Chairman" like President Joe Biden "is a Fake President!"
Wood, like former President Donald Trump, maintains that the 2020 election was rife with fraud and that Trump actually won. Biden was certified the winner by states and then, on Jan. 6, Congress.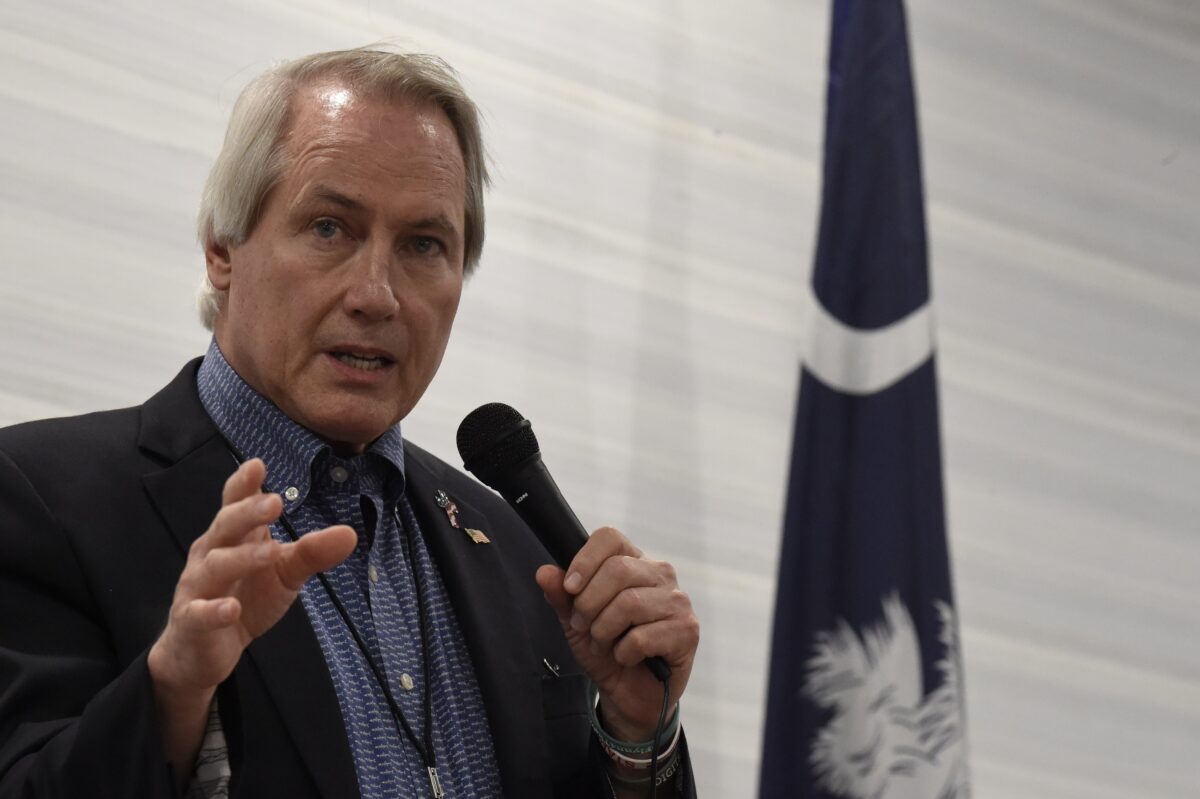 Wood has said he moved from Georgia to South Carolina in 2020 before launching his bid to unseat McKissick.
Wood said in an earlier statement that he was trying to oust McKissick after the chairman removed the person in charge of Horry County's Republican Party and installed a different person.
Trump, though, endorsed McKissick, passing over Wood despite the attorney filing several post-election lawsuits with the goal of overturning the results in Trump's favor.
Trump cited the South Carolina GOP's success in 2020, with victories on the state and federal level, and said McKissick "fought all the way to the Supreme Court to defend our voting laws—and WON."
Under McKissick's leadership, party membership rose by about 300 percent since 2017.
Ivan Pentchoukov contributed to this report.