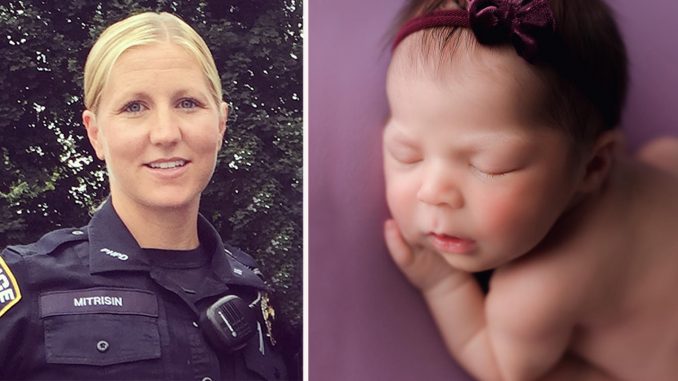 A routine patrol became a lifesaving mission for a Pennsylvania police officer when she was flagged down by frantic parents. The officer is now being hailed a hero after she ended up saving the life of their 9-day-old baby, who wasn't breathing.
Officer Kristin Mitrisin claims she was just doing her job that day. "You know, God put me at that place at that time," she told KDKA. "I'm just thankful that I was there to help them."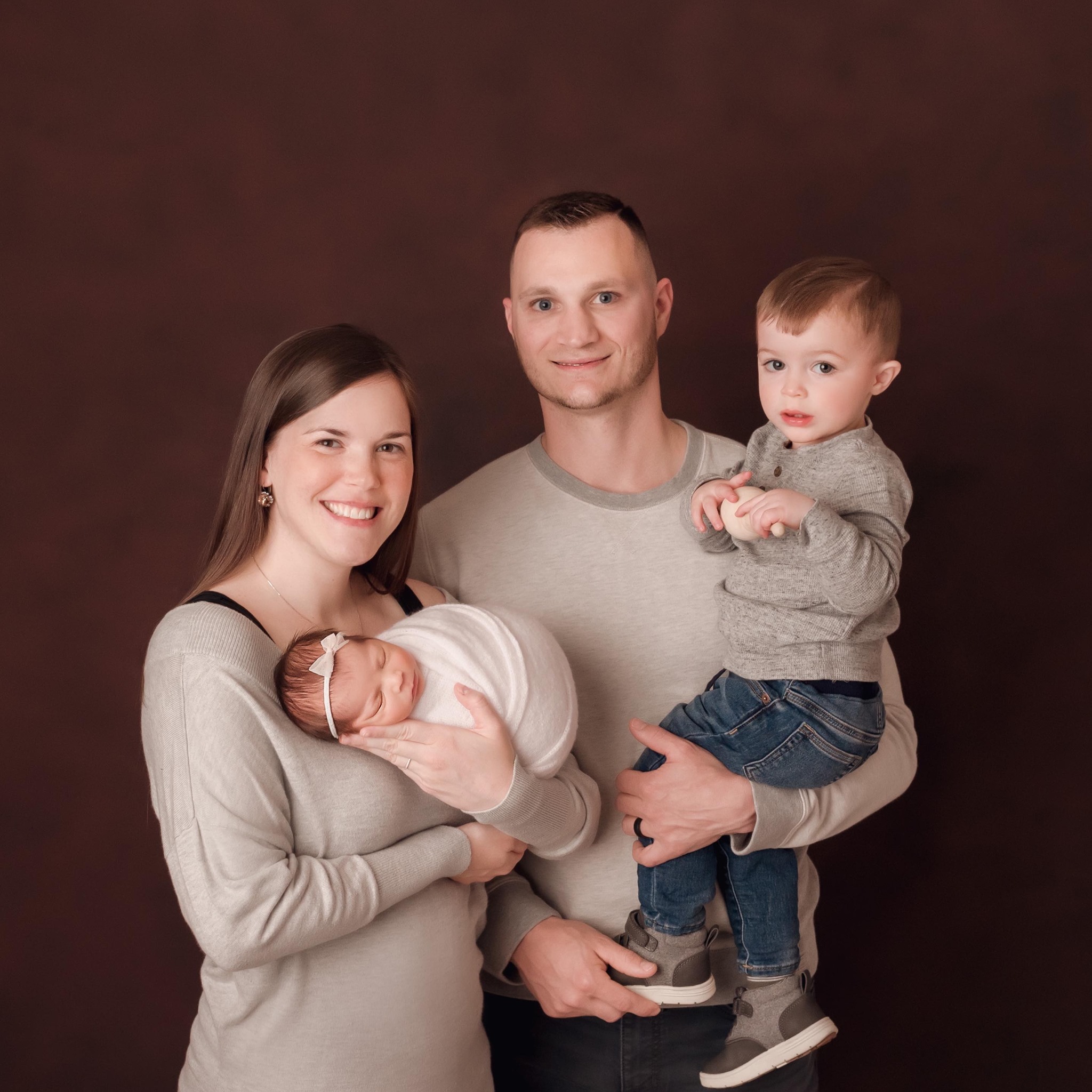 While driving along Route 51 in the Pittsburg suburb of Pleasant Hills on April 24, Mitrisin noticed Joe and Jodi Schleicher several cars away, beeping and waving for her attention. Mitrisin, herself a mom of two, pulled over in her pickup.
The Schleichers' baby girl, Olivia, had stopped breathing.
Joe later told WPXI that he and his wife had decided to drive to the hospital when something seemed wrong with Olivia that morning as she was being fussy. Stopping at a red light, they noticed Olivia had stopped breathing and removed her from her car seat.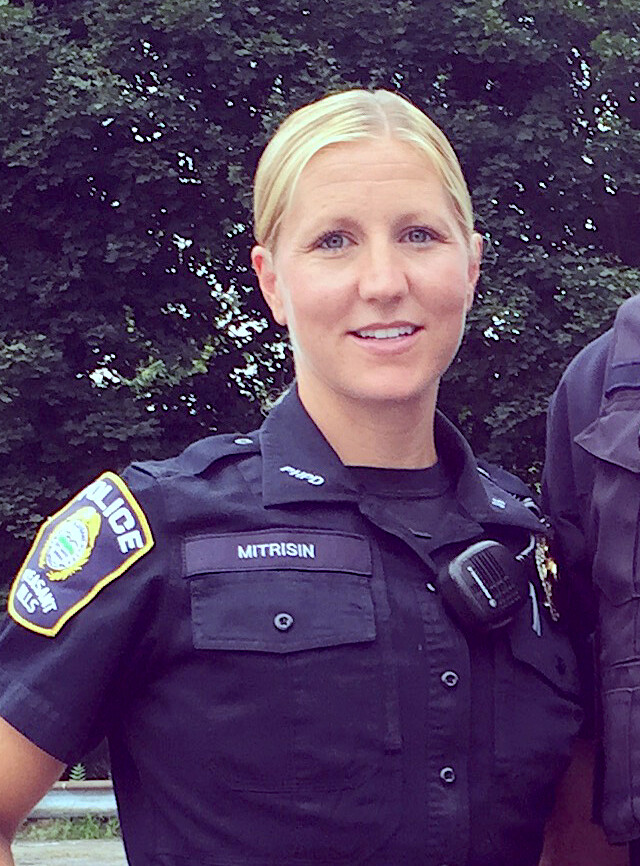 The frantic parents asked Mitrisin for help. Olivia, by then, was blue in her face and nose. The officer took the baby from Joe's arms and rushed to her pickup truck to perform CPR. Due to her specialized training, she knew how to perform the delicate procedure on an infant, using just two fingers and applying pressure down.
Later, a corrections officer pulled over to assist the rescue effort with a defibrillator, but luckily, it wasn't needed. The baby took a breath, then another long breath, which was followed by a few shallow breaths, and finally, she began to cry.
Olivia's wails, said Mitrisin, were "the best sound to hear."
Having saved her life, Mitrisin rushed Olivia directly to nearby AHN Brentwood Neighborhood Hospital.
Olivia was diagnosed with a heart condition, but Jodi told KDKA she believes her daughter wouldn't be alive if it weren't for Mitrisin.
Olivia had her first heart surgery on April 29, and will likely need more. A family friend has set up a GoFundMe page to help cover mounting medical bills, raising almost $25,000 to date. Mom, Dad, and baby have a long road ahead for Olivia's recovery, they said in a post.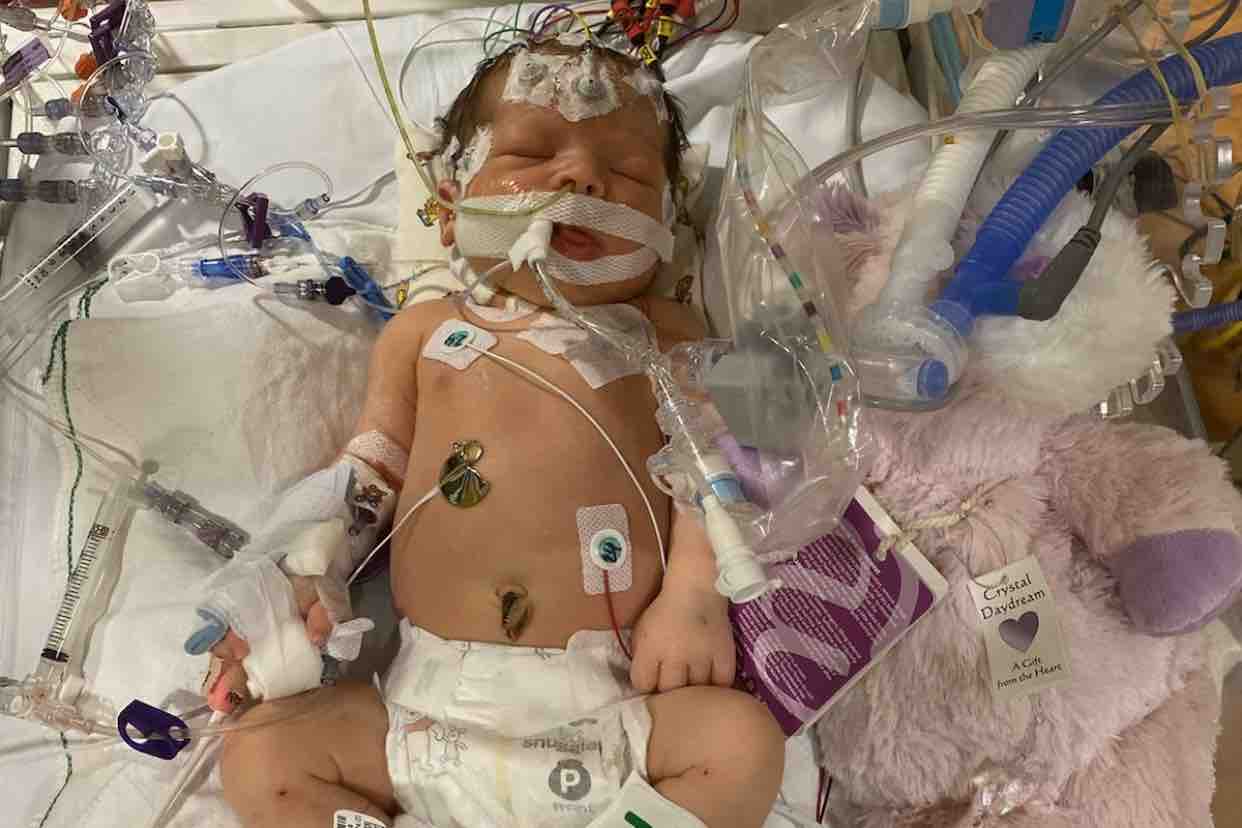 Joe claimed that he and Jodi would like to reunite Mitrisin with Olivia in the future if the officer is interested. "I feel like she may feel as proud as we are knowing that she saved the baby," he said.
Share your stories with us at emg.inspired@epochtimes.com, and continue to get your daily dose of inspiration by signing up for the Epoch Inspired Newsletter at TheEpochTimes.com/newsletter