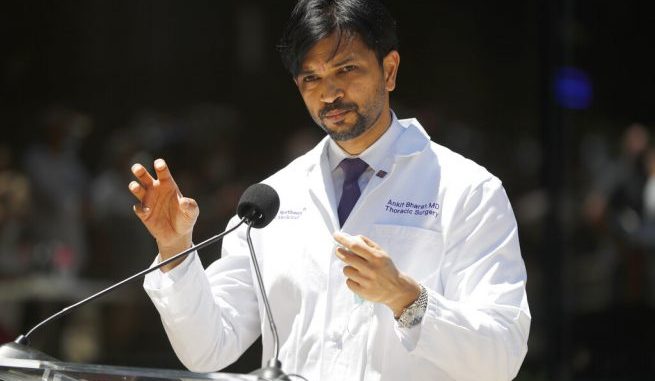 OAN Newsroom
UPDATED 1:35 PM PT — Thursday, June 11, 2020
A Chicago woman was given a double lung transplant after her lungs sustained severe damage from the coronavirus. Surgeons from Northwestern University, where the procedure took place last week, have confirmed the operation was a success.
The patient, whose identity has not been released, was a woman in her 20s. She was the first known U.S. resident to receive a lung transplant due to complications from COVID-19.
She's one of a handful of coronavirus patients around the world to have successfully received the procedure.
According to doctors, she developed severe respiratory failure around eight weeks after contracting the virus. Her heart, kidneys and liver began to fail shortly after, which bumped her to the top of a transplant list.
However, surgeons had to wait until she had completely recovered from the virus before starting the procedure.
The operation lasted around 10 hours. Doctors described the procedure as "challenging," since the damage from the virus reportedly poked holes in her lungs and caused them to partially fuse to the walls of her chest cavity.
The patient is still reportedly on a respirator until she recovers, but doctors believe her prognosis is good. She's expected to make a full recovery.