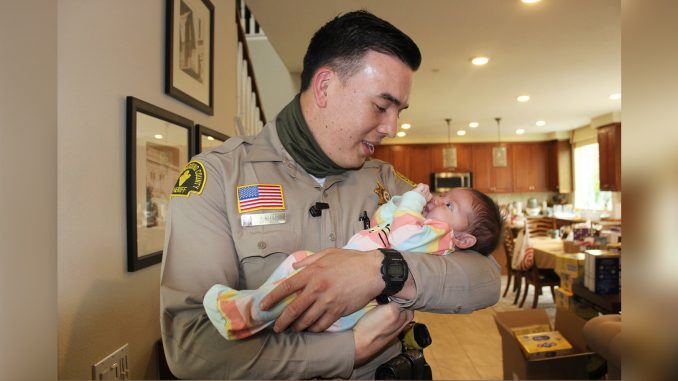 A California sheriff's deputy ended up saving a 10-day-old baby girl's life after he responded to a medical emergency at a home in Rancho Cucamonga. The baby had finished drinking formula when she gagged and suddenly stopped breathing.
"We tried to get it out," Glen Wood, father to twin baby girls Victoria and Abigail, told CBSLA. "We suctioned it out, and still [Victoria] wasn't breathing properly."
Panicked, Wood dialed 911 on the evening of April 29, and San Bernardino County Sheriff's deputy, Joshua Kelly, responded.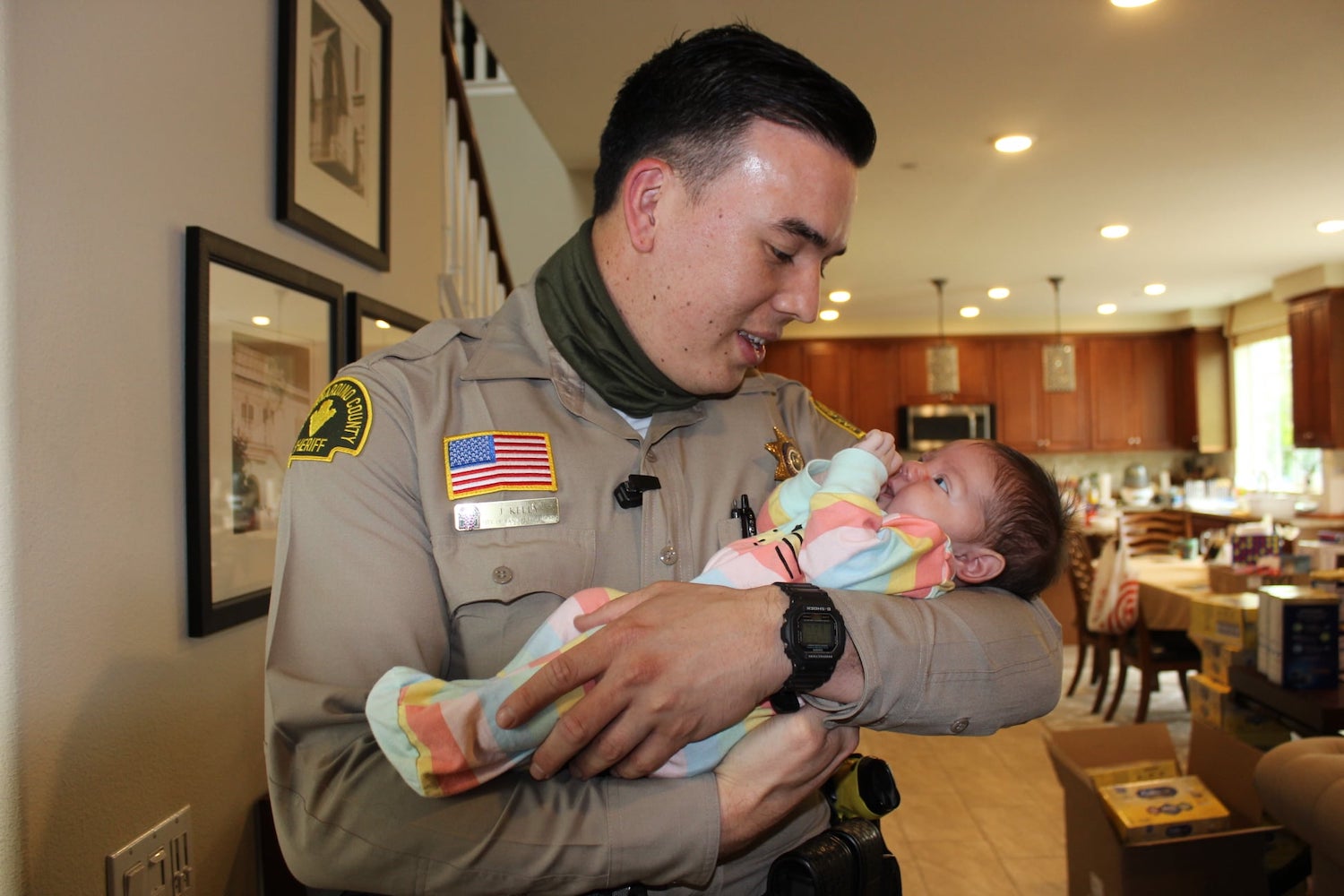 "He was the first to arrive at the home and was still unsure of what the actual emergency was," Rancho Cucamonga Police later described on Facebook. "He hurried inside the home to assess the situation and a young woman, who was a caretaker for the family, handed Deputy Kelly a 10-day-old baby girl."
Victoria wasn't breathing and her lips were turning blue. A parent himself, Kelly stepped in but recalls the twins' father looking at him with uncertainty.
Kelly flipped Victoria over his forearm, face down, and began performing back thrusts. Yet 30 seconds in, she still wasn't breathing. The deputy then launched into two rounds of infant chest compressions.
"After about a minute and a half, the baby's arms just dropped and went lifeless," Kelly said. "I thought for sure … we lost the baby."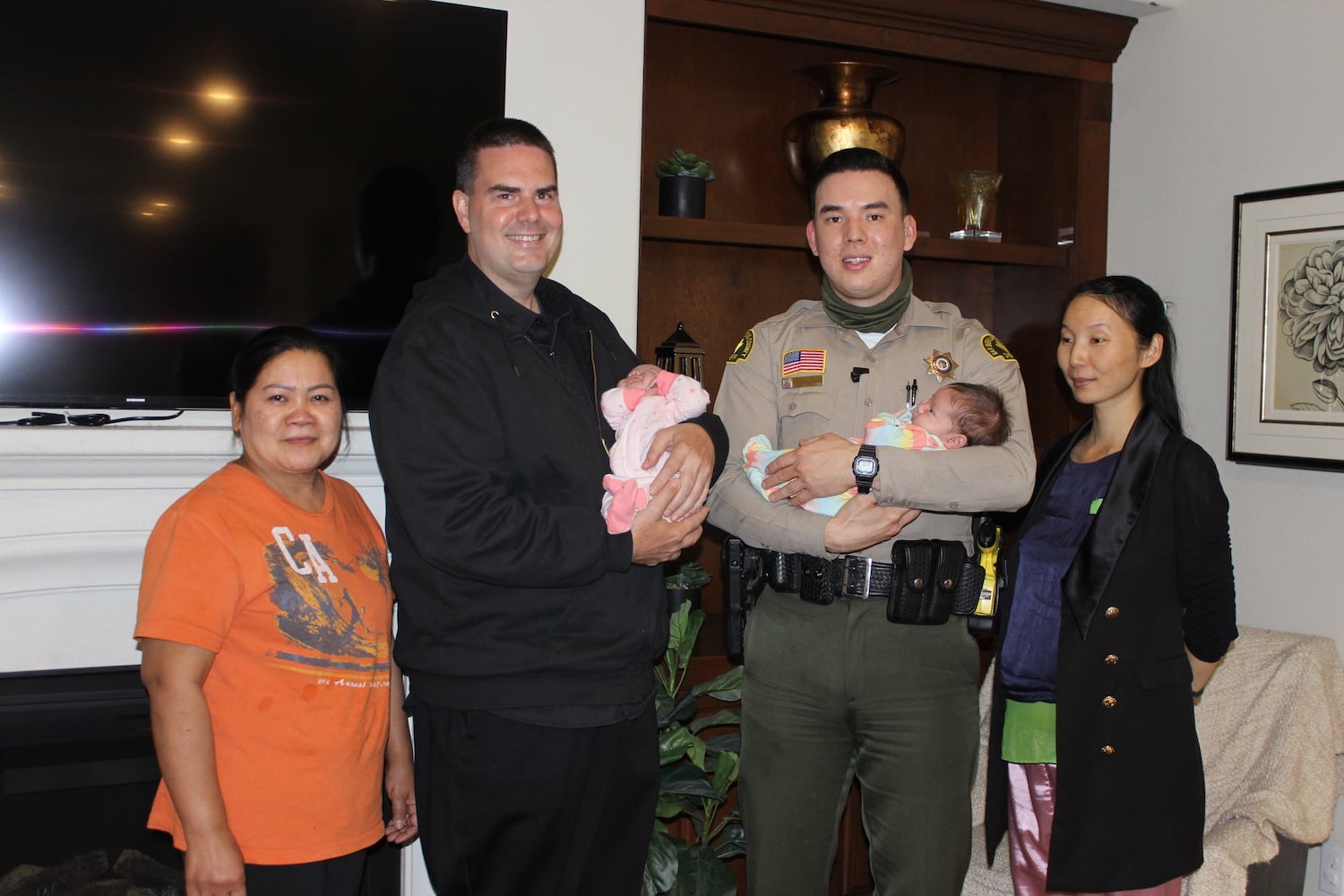 Despite his fears, Kelly didn't give up and continued with chest compressions. Three minutes in, Victoria spat out the formula and took her first breath. The room then inhaled a collective gasp of relief as Victoria started taking small breaths.
"It's almost like in that three minutes I made a connection with that baby," said Kelly. Victoria was taken to hospital and later released with a clean bill of health.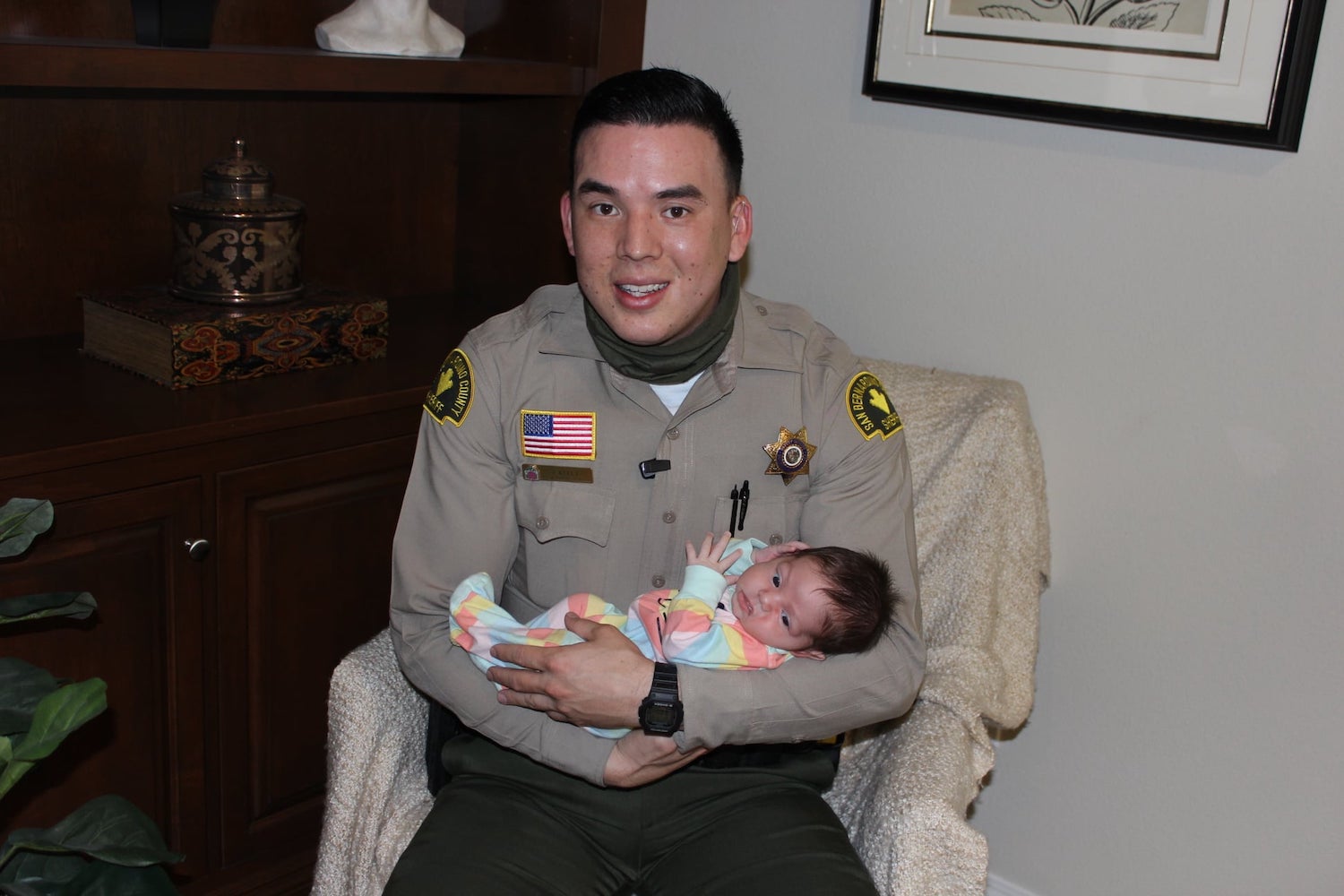 The twins' doting dad lost his own father before he was born, and has always dreamed of being the father he never had. He decided to share this story after Kelly saved his baby girl, wanting the public to know about the heroic deputy's deed.
"He really had his heart in it," Wood praised. "I'm just eternally grateful."
Protecting baby Victoria was a no-brainer for Kelly, who claimed that some people are privy to the spectrum of tasks that officers perform, and some are not.
"It's not just arresting people," he impressed. "There's a lot more to it."
Kelly reunited with the grateful family in May to meet Victoria and Abigail under more relaxed circumstances. The family called him their "angel."
Share your stories with us at emg.inspired@epochtimes.com, and continue to get your daily dose of inspiration by signing up for the Epoch Inspired Newsletter at TheEpochTimes.com/newsletter