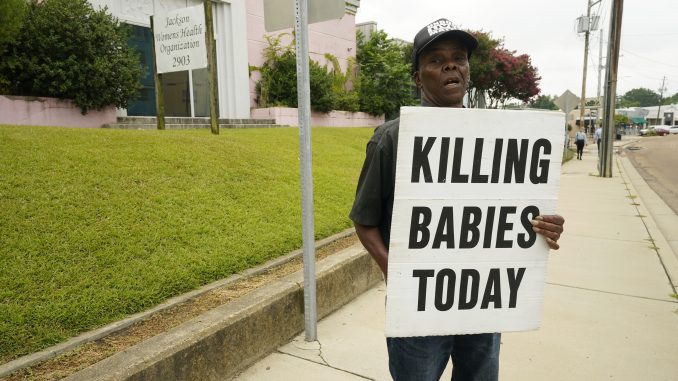 OAN NEWSROOM
UPDATED 6:00 PM PT – Monday, June 27, 2022
Mississippi's Attorney General Lynn Fitch activated a law that will make most abortions in the state illegal in 10 days. Fitch signed Mississippi's trigger law on Monday. The law comes after Roe v. Wade was overturned.
Today, I certified Mississippi's trigger law and I am excited for our State to move forward in this new post-Roe era to empower women and promote life! pic.twitter.com/Bd1EJTvRD4

— Lynn Fitch (@LynnFitchAG) June 27, 2022
The only exceptions to the law are to protect the life of the woman or rape with a formal charge. In a video posted to Twitter, the AG said she is excited for the state to move forward in the new post-Roe era, which will empower women and promote life.
#EmpowerWomenPromoteLife pic.twitter.com/61xxu8vFf1

— Lynn Fitch (@LynnFitchAG) June 24, 2022
Diane Derzis is the owner of Mississippi's only abortion clinic, Jackson Women's Health Organization. She has said the clinic will close when the law takes effect. With the 10 day timeline, the law should take effect July 7.
"The law in Mississippi says we have ten days to remain in business from the moment the Attorney General signs the certification," explained Diane Derzis. "So that means that we will be open for the next 10 days and we will be seeing patients for the next 10 days."
Fitch claimed Mississippi's laws to promote life are solid. She believes Roe v. Wade presented a false choice between a woman's future and a child's life.