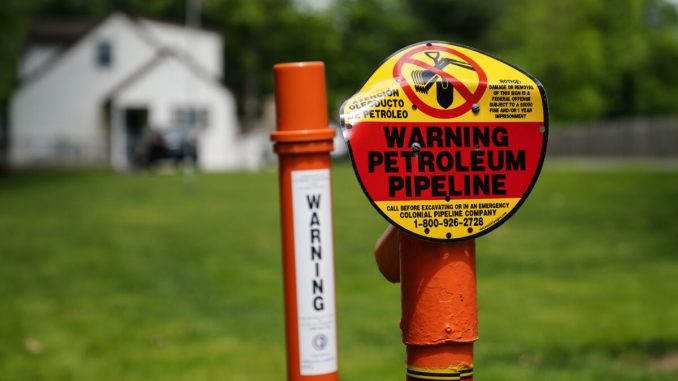 Rep. Elissa Slotkin (D-Mich.) and a bipartisan group of House lawmakers on Friday introduced a bill meant to make America's critical systems more resilient against cyberattacks, as parts of the country continue to reel from last week's Colonial Pipeline ransomware attack.
Slotkin, a former CIA analyst and Pentagon official, announced the Cybersecurity and Infrastructure Security Agency (CISA) Cyber Exercise Act in a Friday statement, in which she said attacks like the one targeting Colonial Pipeline "have the potential to devastate our economy and our way of life."
Co-sponsors of the bill include Rep. Andrew Garbarino (R-N.Y.), the ranking member of the House Homeland Security Committee cyber subcommittee, and Rep. Jim Langevin (D-R.I.), the chairman of the House Armed Services Committee cyber subcommittee.
The bill would require CISA, the agency that spearheads federal cybersecurity efforts, to create new ways for U.S. businesses and governments to test their critical infrastructure against the threat of cyber attacks.
The legislation calls for the establishment of a National Cyber Exercise Program, a testing regime for the nation's response plan to major cyber incidents. Under the program, CISA would help develop a set of model exercises to be used by state and local governments, and private sector businesses, to test the safety and security of their critical infrastructure. Besides helping design the exercises, CISA would also help governments and businesses implement and evaluate them.
"This week's events have clearly shown that cybersecurity is no longer just a 'tech' issue—it's at the very heart of protecting the systems that power our daily lives as Americans," Slotkin said. "We have to make sure the federal government is working hand-in-glove with state and local authorities and private industry to deter these attacks and minimize their impact."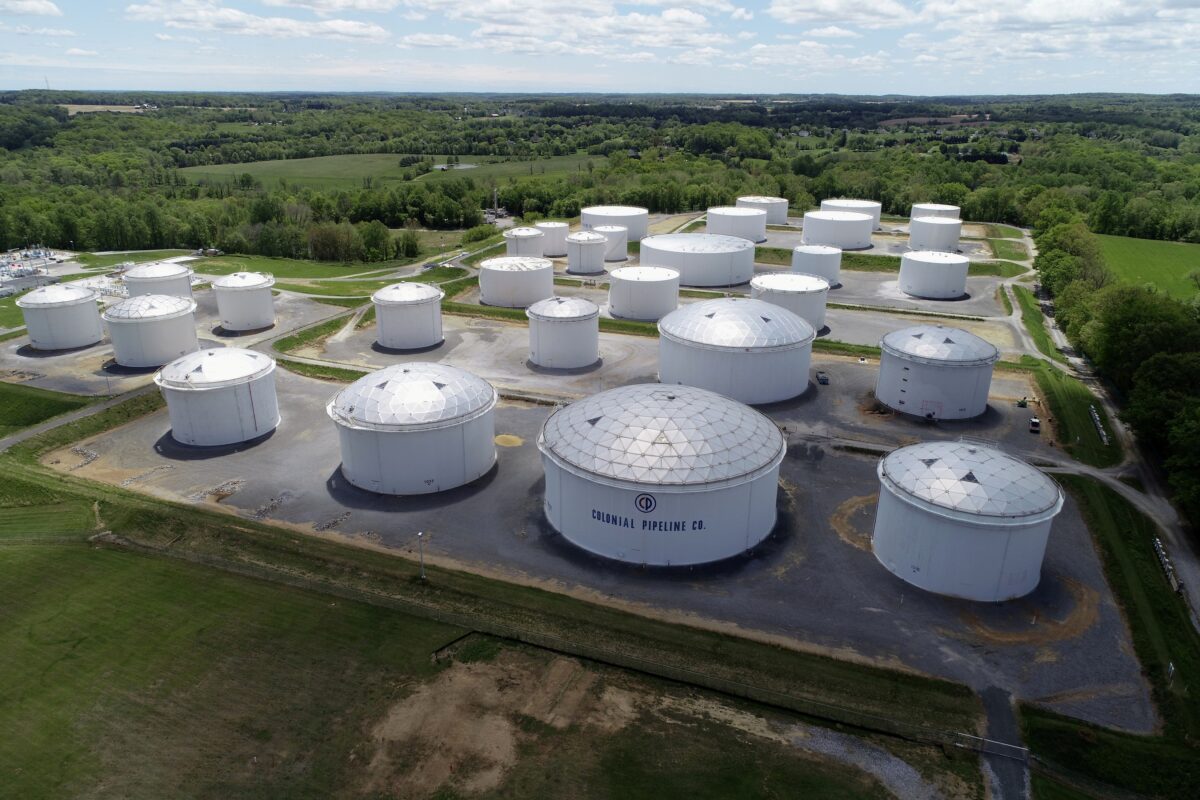 Colonial Pipeline, which delivers about 45 percent of the fuel consumed on the East Coast, halted operations last week after revealing it had been targeted by hackers. The shutdown affected gasoline supplies in parts of the East Coast, with some people waiting for hours at gas stations, only to leave empty handed. Panic buying made the situation worse.
"It's really crazy," president of Sunshine Gasoline Distributors, Inc. Maximo Alvarez told The Epoch Times Wednesday.
"We have people in Hialeah and Kendal, Florida buying gasoline in cans as if it were an emergency or a hurricane. It's truly insane," he said, adding that the problem was not with gasoline supplies, but delivery.
"The problem that we have is we don't have enough trucks," he said. Right now, the lines at Port Everglades are somewhere between two and a half to three hours, simply because people are panicking and we are running out of gas at just about every station. We have plenty of product. I keep trying to explain to everyone the fact that the pipeline is not working, all the product that goes into the pipeline has gone to water-borne terminals like Port Everglades in Fort Lauderdale and Tampa."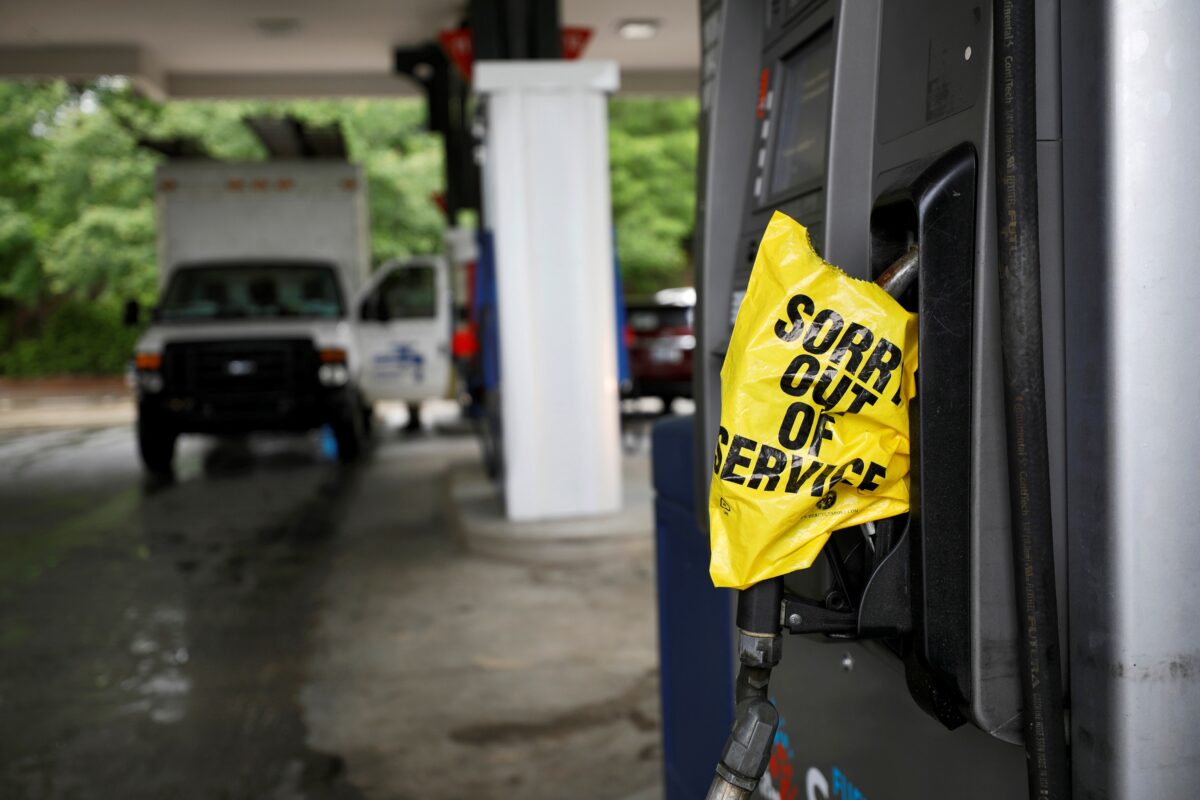 "People don't understand we have an enormous supply of gasoline in those locations where the product that won't go into the pipeline, we are getting it. I've explained to people, this is a temporary time that has nothing to do with supply," Alvarez said, adding that he expects the problem will start to get resolved Friday.
Colonial said in a tweet Thursday that, "we have restarted our entire pipeline system and that product delivery has commenced to all markets we serve." Still, the company warned that some markets may continue to experience interruptions and that it would take several days until the "product delivery supply chain" is back to normal.
President Joe Biden, who on Wednesday signed an executive order on enhancing the nation's cybersecurity, said at a press briefing Thursday that "we expect to see a region-by-region return to normalcy beginning this weekend and continuing into next week," referring to supplies transmitted Colonial's network.
"Don't panic," Biden said. "I know seeing lines at the pumps or gas stations with no gas can be extremely stressful, but this is a temporary situation. Do not get more gas than you need in the next few days."
Patricia Tolson contributed to this report.