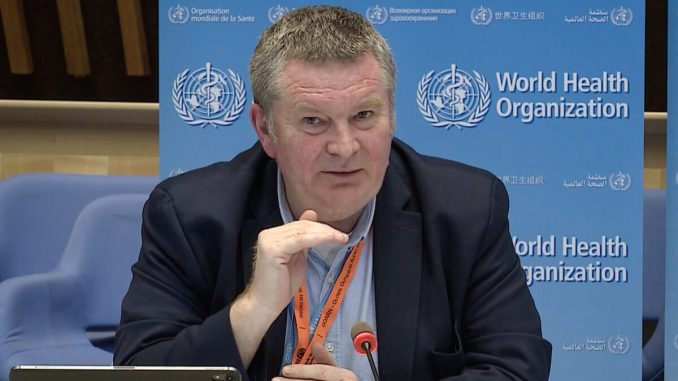 A World Health Organization (WHO) official on May 10 claimed that China's "comprehensive approach" has contained the transmission of COVID-19 in the country, while glossing over the Chinese regime's heavy-handed methods used throughout the pandemic.
Dr. Mike Ryan, executive director of the WHO's Health Emergencies Program, credited China's "comprehensive approach" to COVID-19 and not its vaccination program that is now allowing Chinese citizens to "go about their normal daily life" as thousands of people, many without masks or social distancing, were allowed to attend a music festival in Wuhan, the epicenter of the pandemic, more than a week ago.
"I think Wuhan and most of China are enjoying the benefits of having controlled the virus effectively," Ryan said during a press conference. "I know the vaccination rates in Wuhan are probably no higher than anywhere else in China, and certainly vaccination doesn't account for the situation they currently experience."
China has been slow in its vaccination program although it began inoculating people in July of last year. To incentivize more people to get the shots, the Chinese Communist Party (CCP) is using various tactics that include offering money or other rewards, to outright coercion.
The CCP's lack of transparency and concerns about the vaccine's safety and effectiveness may have caused some Chinese to not get the injection. An internal document obtained by The Epoch Times in April revealed that a high number of local officials across the country have also avoided having the vaccines.
About 343 million doses of COVID-19 vaccines have been administered in China, according to Our World in Data. Beijing has authorized five domestically produced COVID-19 vaccines to be used in the country: one adenovirus vector vaccine, three inactivated virus vaccines, and one protein subunit vaccine.
Like other COVID-19 vaccines authorized for emergency use around the globe, China's vaccines do not stop people from getting the disease or spreading it. Studies are being conducted to observe whether the injections stop people from being infected and transmitting the virus, or "make them less infectious, and so reduce transmission."
Ryan did not elaborate on what China's comprehensive approach was, but said that other countries who took a similar approach and "kept the disease under control" are able to gather in large crowds outside without masks.
"You're seeing the same in Australia, you're seeing the same in New Zealand, you're seeing the same in many countries who took a comprehensive approach, which focused on continued reduction of exposure while dealing with all the other issues," said Ryan.
"And that ability to reduce exposure to a level where the incidence of disease drops to very, very low levels, allows countries, cities, areas with that degree of control over the virus, have more choices about social life, about economic life," he added.
During the pandemic, Beijing has taken extreme measures to stop the transmission of COVID-19, the disease caused by the CCP virus. Such actions include censoring and arresting people and doctors who speak about the virus on social media; restricting and monitoring people's movements, including when they may shop for food and other essential supplies; completely sealing some homes from the outside; and quarantining people at makeshift facilities without providing medical care to those with mild or moderate symptoms.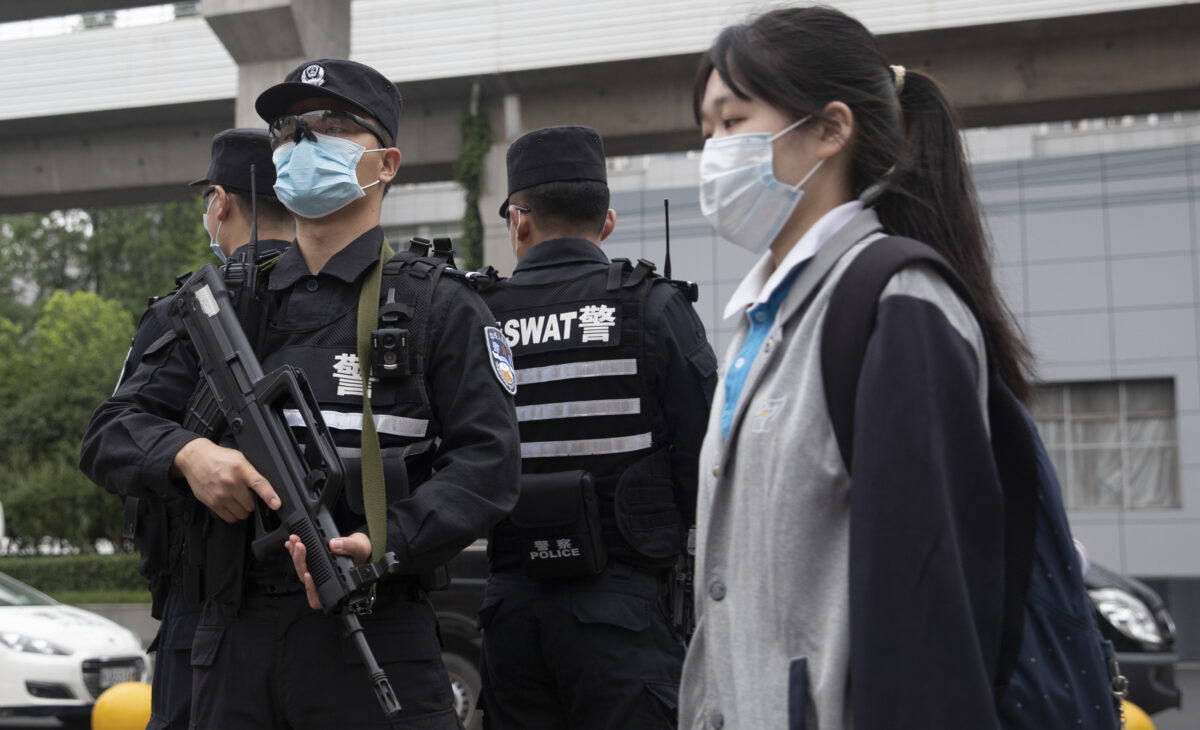 The true scale of the pandemic is not known in China as the real death toll from COVID-19 and the lockdowns, and the number of COVID-19 cases and other official data, are withheld from the public. When new outbreaks do occur, only a few cases are reported, and the entire neighborhood or city is locked down, people contact-traced are forced to self-isolate, and mass testing is conducted.
In Australia, the government implemented one of the toughest and longest lockdowns in the state of Victoria last summer, which lasted more than 100 days, in a response to a second wave of CCP virus infections.
Besides most businesses being shut down, other restrictions included limiting people's movements and activities. People could leave their home only for exercising, buying essential items, working, or medical care, while those in Melbourne had to do so within three miles of their home and for one hour at a time. Additionally, people were not allowed to visit their family and friends outside their home unless it was for caregiving or providing services, and a night-time curfew was imposed. The police were also given additional powers to ensure the restrictions were being followed, according to the BBC.
At the time when more restrictions went into effect on Aug. 2, 2020, Victoria recorded 13 deaths with a seven-day average of eight deaths, according to Johns Hopkins University's COVID-19 data. The total COVID-19 fatalities in all of Australia was 208, with 17,923 cases, of which more than 10,000 had recovered in a population of over 25 million people.
Gideon Rozner, director of policy at the Institute of Public Affairs, a free-market think tank, called Australia's draconian lockdowns "the greatest incursion into" Australians' basic liberties.
"Almost 5 million people are under curfew," Rozner said in an online video. "Private property can be seized by the police minister for any reason."
"Police and even the army can enter your home without a warrant, and stop you in the street to check that you're carrying the permit that allows you to leave your own home," he added.
Both Australia and New Zealand closed their borders in March 2020, allowing entrance only to citizens, permanent residents, or their families and requiring them to quarantine for 14 days at a hotel.
At the time of the border closures, New Zealand had no COVID-19 deaths and a total of 28 cases in a population of about 5 million.
Australia and New Zealand continue to be closed to foreign travelers but quarantine-free travel opened up between the two countries in April.