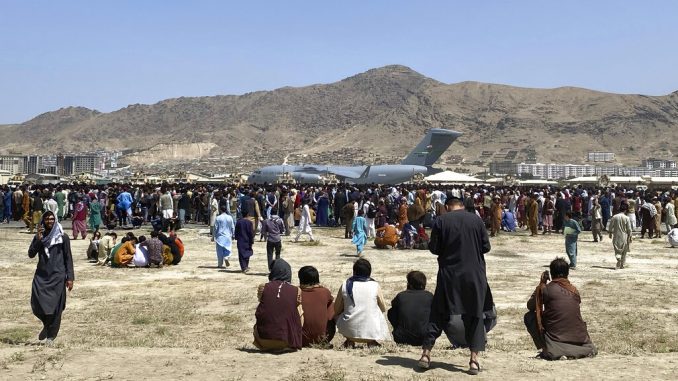 OAN Newsroom
UPDATED 11:17 AM PT – Tuesday, August 17, 2021
U.S. air operations have resumed in Kabul while U.S. forces assist in evacuating Americans and Afghan refugees. The Pentagon gave an update Tuesday, confirming the U.S. flew in nine C-17 aircraft to the airport in Kabul overnight to deliver equipment and 1,000 troops.
Additionally, seven of the aircraft departed with up to 800 passengers, including more than 160 American citizens. Major General Hank Taylor reiterated their mission is to facilitate the safe evacuation of U.S. citizens and Afghans at risk.
"As that part of the force flow concludes, the speed of evacuation flights will pick up," he stated. "We're looking at one aircraft per hour into and out of HKIA. We predict that our best effort could look like 5,000-9,000 passengers departing per day."
Yesterday the U.S. military footprint in Afghanistan started at 2,500 Troops, and by the end of today there will be more than 4,000 total Troops on the ground in Kabul. Forces continue to flow in and reinforce the State Department and DOD effort there. pic.twitter.com/qnCdvQn2z1

— Department of Defense 🇺🇸 (@DeptofDefense) August 17, 2021
"I want to reinforce that we are focused on the present mission: to facilitate the safe evacuation of U.S. citizens, SIVs and Afghans at risk to get these personnel out of Afghanistan as quickly and safely as possible," Hank continued. "That mission has not changed."
Pentagon spokesperson John Kirby said more than 4,000 U.S. troops will be at the airport in Kabul by the end of the day. He added, there have been "no hostile" threats from the Taliban amid the evacuations.