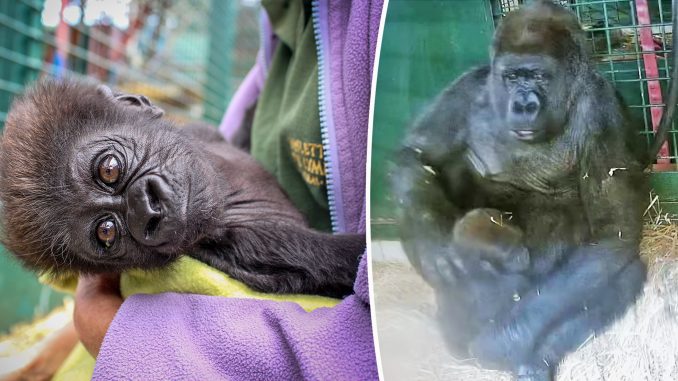 After being born six weeks prematurely, a baby gorilla was rejected by her mother. However, keepers at Howletts Wild Animal Park in Kent, England, stepped in, hand-rearing the infant, who weighed little more than a kilogram.
Then, something miraculous happened—the infant, Yaoundé, was adopted by her own great-grandmother.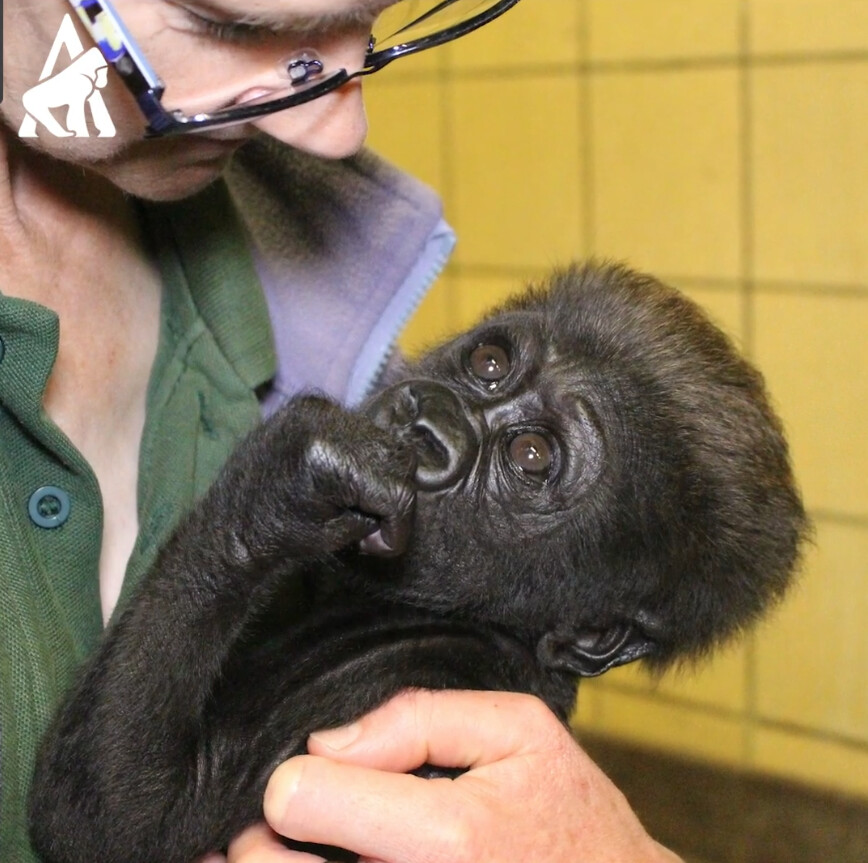 Yaoundé was born in June 2019. In the absence of her mom, keepers quickly had to become her surrogates as the vulnerable infant needed round-the-clock care.
However, they intervened in the nick of time and Yaoundé survived by constantly clinging to her keepers.
With a lot of nurturing, within in a couple of months, Yaoundé grew to a healthy weight of 5.19 kilograms (11.4 pounds), and was "fighting fit," according to Inside Kent magazine.
However, her dedicated group of human caregivers were keen to reintegrate Yaoundé into a gorilla family and a more natural developmental environment.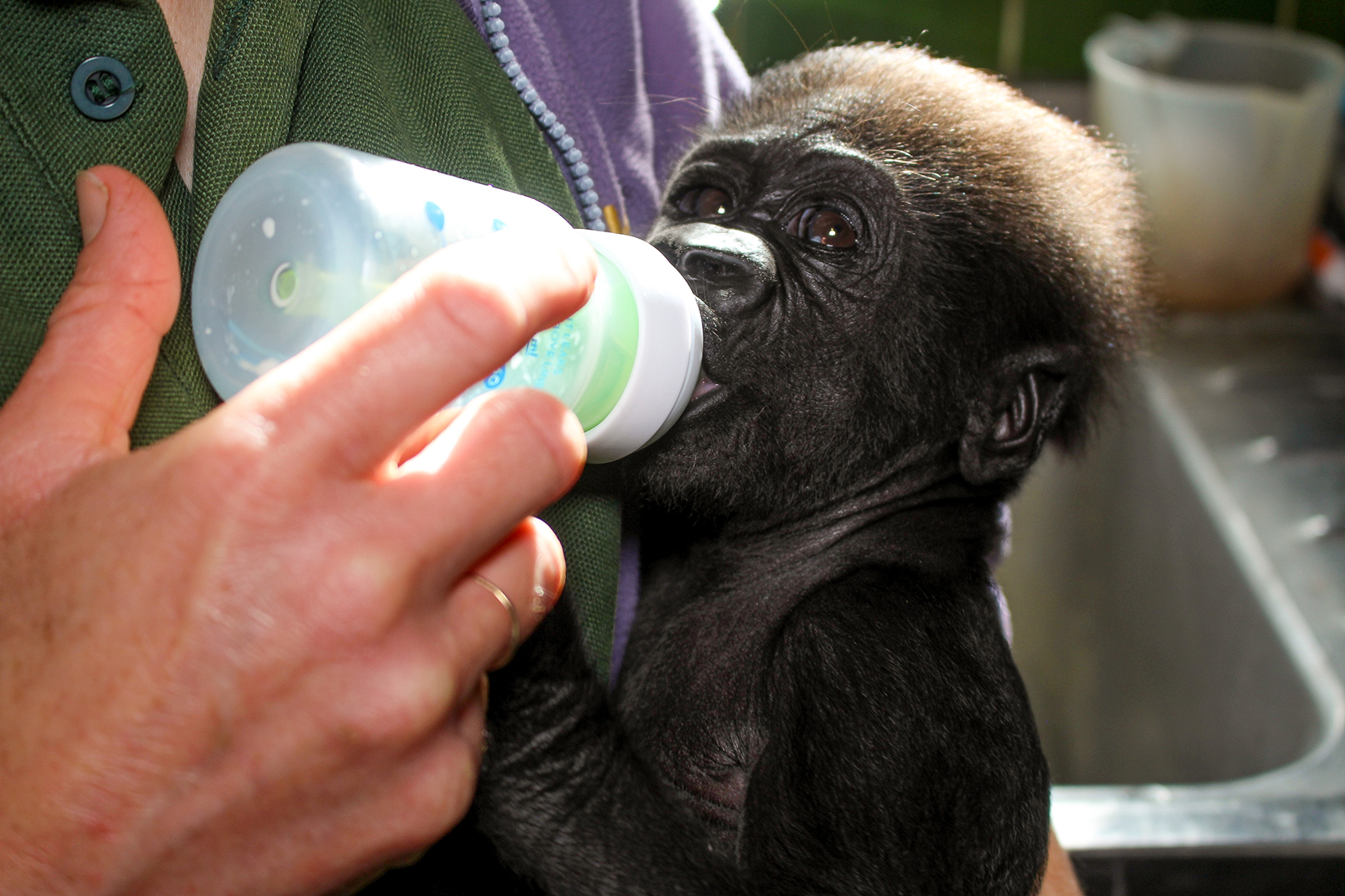 While keepers made sure they took Yaoundé to pay visits to the park's other gorillas as she grew stronger, her maternal family showed no interest in taking her back, a video posted on Howletts Facebook page stated. Keepers began extending Yaoundé's visits to include other gorillas on the site.
An older female gorilla named Shumba, upon meeting Yaoundé, reached her hands through the bars of her enclosure toward the infant. Keepers took notice of the bond, made especially poignant by the fact that Shumba is Yaoundé's biological great-grandmother.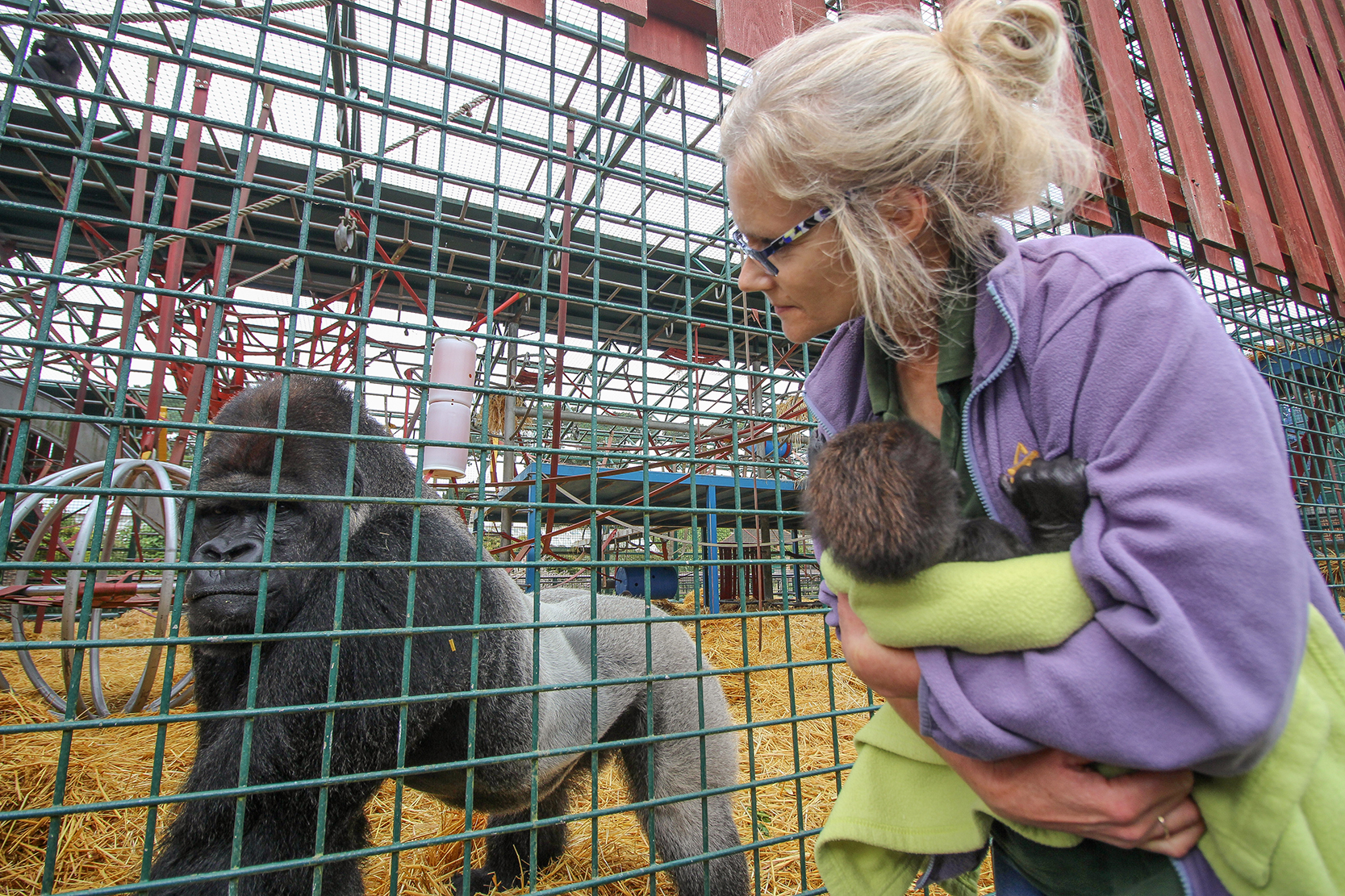 After some time of carefully observing the pair, who soon began grunting and playing together, keepers allowed Shumba and Yaoundé to share their first sleepover. Next, came introductions to the rest of Shumba's group.
Howletts shared footage of the group's first bonding sessions on Facebook.
The protective great-grandma made sure her adopted infant was kept safe and reassured, and gradually, the group's curiosity transformed into acceptance. Yaoundé had finally found her new family.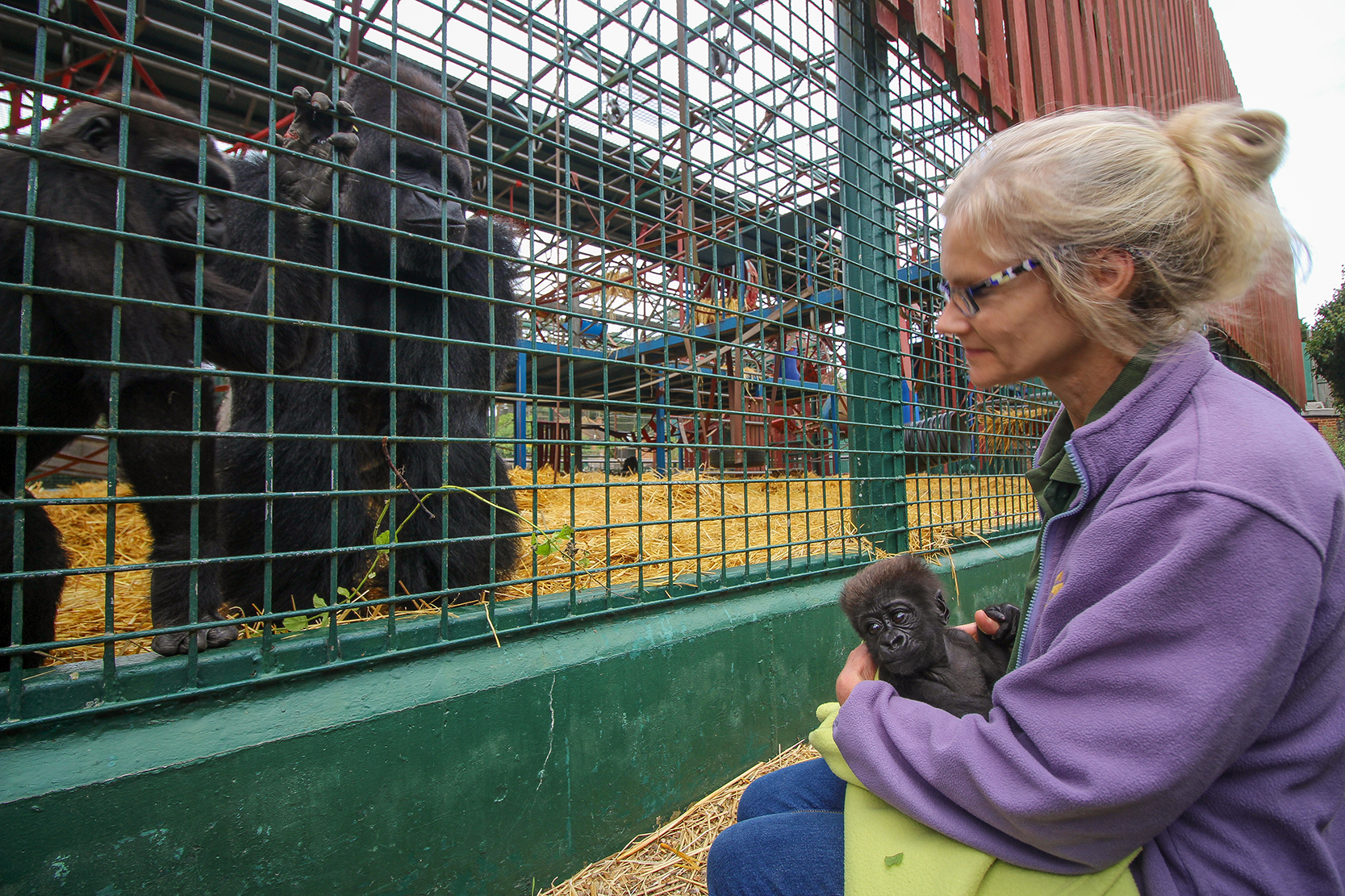 Howletts, a breeding sanctuary for endangered species, is home to 400 animals representing 50 separate species across 100 acres of ancient parkland, reports Inside Kent. In conjunction with The Aspinall Foundation, the park's aim is to release animals born at the park, whenever possible, into protected areas of natural habitat.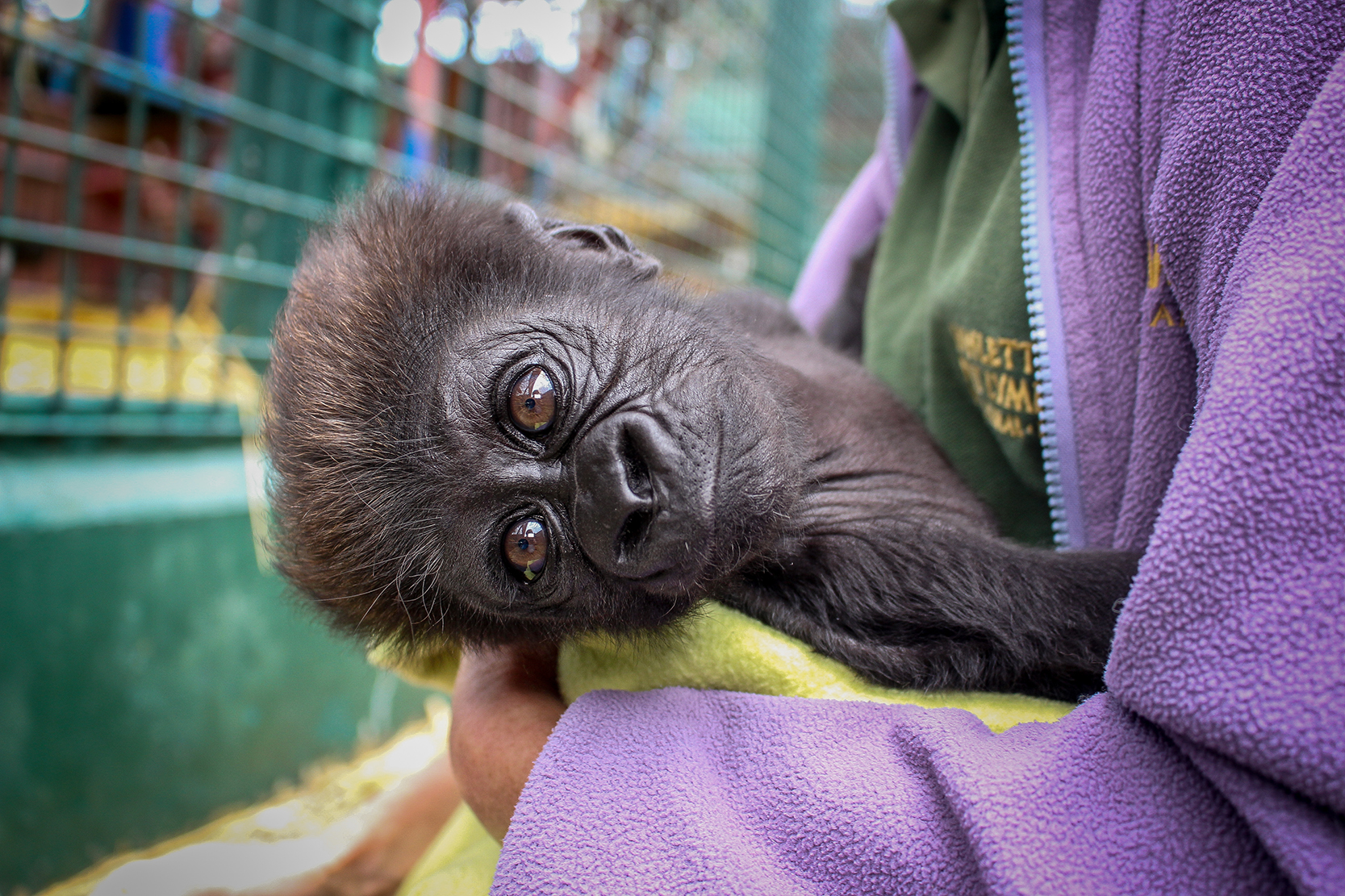 Yaoundé, whom keepers also hope to release one day, will undoubtedly be counted among one of the park's success stories.
Watch the video:
(Courtesy of The Aspinall Foundation)
Share your stories with us at emg.inspired@epochtimes.com, and continue to get your daily dose of inspiration by signing up for the Epoch Inspired Newsletter at TheEpochTimes.com/newsletter