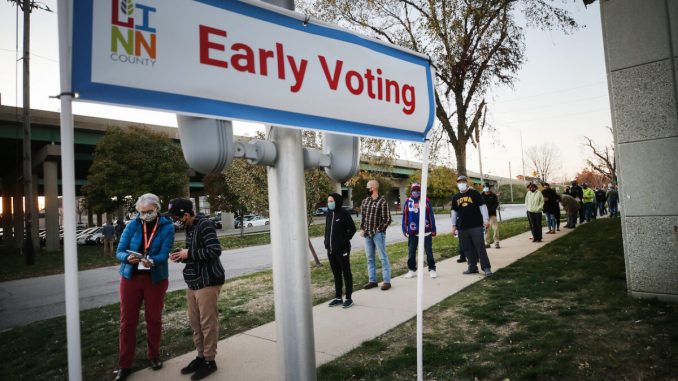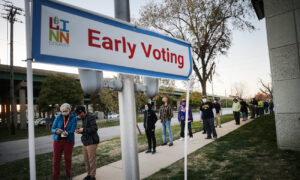 The GOP-controlled Florida House of Representatives passed a voting measure that Republicans say would enhance election integrity in the state.
The bill passed 77-40 on Wednesday and will go back to the Senate.
According to the bill (pdf), it will require signature verification for voters, provided by a "wet signature" physically signed on paper kept on file, revised distance limits for people at polling places or early voting sites and related sites, monitoring of ballot drop boxes by election workers, and ID requirements for dropping off ballots.
"This bill creates good, commonsense, revisions to our election laws, that will better ensure the integrity of elections. Why wouldn't you want to do that?" Republican state Rep. Tom Leek told WTSP.
Other measures in the bill include limitations on who can return a finished mail-in ballot, preventing election officials from entering consent agreements, and requiring voters to submit yearly requests for mail-in ballots.
If the bill is approved by the state Senate, it will then head to Republican Gov. Ron DeSantis' desk. It's not yet known if he will sign it. The Epoch Times contacted his office for comment.
Democrats trotted out claims that the bill's passage is part of a greater Republican plot to suppress voters and invoked race.
"We're actively trying to suppress people's right to vote," Democrat state Rep. Michele Rayner said Wednesday on the state House floor, claiming it would be the "revival of Jim Crow in this state," without elaborating or providing evidence of her allegation. She added: "Instead of literacy tests and poll taxes, we are attempting to require voters to renew their standard request for a vote-by-mail ballot every calendar year."
As Democrats and voting rights advocates said it would make it harder for Floridians to vote, Republicans said it is a necessary safeguard for the future.
"This is an incremental legislative approach to address these issues, similar to what we had to do to get the timeliness problem solved, to get the efficiency problem solved—we are now focusing on making sure that every vote is a valid vote," said Republican state Rep. Wyman Duggan, CNN reported.