Tennessee Gov. Bill Lee and Iowa Gov. Kim Reynolds announced that all federal pandemic unemployment programs will soon end in their respective states.
In a statement, Lee cited an increase in job availability in the state and said that the unemployment benefits will stop on July 3. "We will no longer participate in federal pandemic unemployment programs because Tennesseans have access to more than 250,000 jobs in our state. Families, businesses, and our economy thrive when we focus on meaningful employment and move on from short-term, federal fixes," he said in a statement.
Under the $1.9 trillion American Rescue Plan Act of 2021 passed in March, those unemployed can receive federal expanded unemployment benefits of $300 per week through Sept. 6, among other benefits.
In Iowa on the same day, Reynolds also announced an end to the benefits, saying that the payments effectively discourage people from going back to work.
She said in a statement that regular state unemployment benefits will remain but that "it's time for everyone who can to get back to work."
"Federal pandemic-related unemployment benefit programs initially provided displaced Iowans with crucial assistance when the pandemic began," Reynolds said. "But now that our businesses and schools have reopened, these payments are discouraging people from returning to work. Our unemployment rate is at 3.7 percent, vaccines are available to anyone who wants one, and we have more jobs available than unemployed people."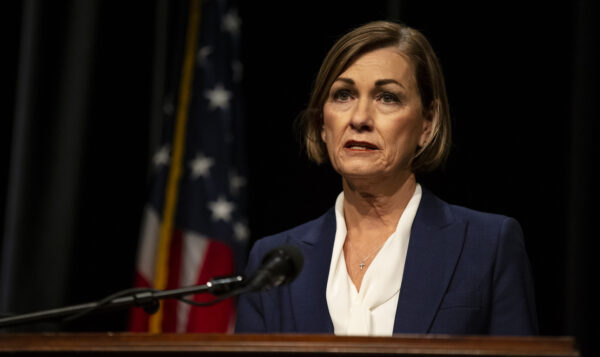 The federal benefits to end on July 3 in Tennessee and on June 12 in Iowa include:
Federal Pandemic Unemployment Compensation (FPUC), which provides for an additional $300 weekly payment to recipients of unemployment compensation
Pandemic Unemployment Assistance (PUA), which provides benefits for those who would not usually qualify, such as the self-employed, gig workers, and part-time workers
Pandemic Emergency Unemployment Compensation (PEUC), which provides for an extension of benefits once regular benefits have been exhausted
Mixed Earner Unemployment Compensation (MEUC), which provides an additional $100 benefit to certain people with mixed earnings
Lee's office announced that any weeks filed before July 3 that are eligible under federal program requirements will continue to be processed for Tennesseans.
"The Tennessee Workforce Development System stands ready to help Tennesseans return to the workforce. Career specialists are available to help job seekers match with new employment opportunities at more than 80 American Job Centers across the state," reads a statement from Lee's office. "They can work to identify possible training programs that can help an individual change their career pathway or enter an apprenticeship program so they can earn a competitive wage, while the learn a new trade."
Tennessee and Iowa join an increasing number of GOP-led states across the country that have made a decision to end unemployment benefits earlier than by September, citing labor shortages. The states include Montana, South Carolina, Arkansas, Iowa, and Alabama. Florida is expected to follow suit.
According to American Action Forum, a center-right policy institute, 37 percent of workers could make more on unemployment at the $300 level than they would earn if they returned to work.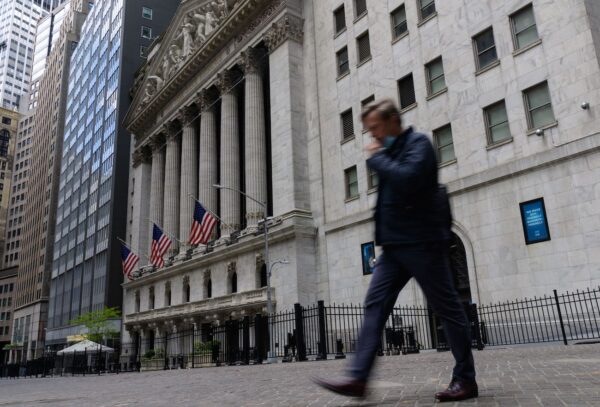 The Department of Labor reported that jobs growth in the nation was much lower than predicted, adding about 266,000 jobs in April compared to an estimate of 1 million jobs. The unemployment rate rose from 6 percent in March to 6.1 percent in April.
President Joe Biden on May 10 said that the unemployment benefits—put in place by the CARES Act and subsequent relief packages including the new $1.9 trillion stimulus plan—are not part of the reasons why people aren't looking for work.
"The line has been because of the generous unemployment benefits, that it's a major factor in labor shortages. Americans want to work. Americans want to work," Biden said at the White House. He added later, "The law is clear: If you're receiving unemployment benefits and you're offered a suitable job, you can't refuse that job and just keep getting the unemployment benefits."
"Our economic plan is working. I never said—and no serious analyst ever suggested—that climbing out of the deep, deep hole our economy is in would be simple, easy, immediate, or perfectly studied," the president added. "Some months will exceed expectations, others will fall short."
In April, nonfarm payroll employment remained reduced by 8.2 million, or by 5.4 percent, from pre-pandemic levels in February 2020.
Rep. Kevin Brady (R-Texas) said in a statement that the state of the economy as of April is "unequivocal proof that President Biden is sabotaging our jobs recovery with promises of higher taxes and regulation on local businesses that discourage hiring, drive jobs overseas."
Emel Akan contributed to this report.