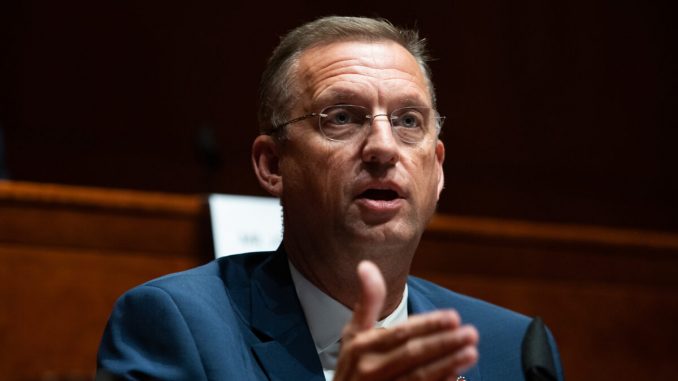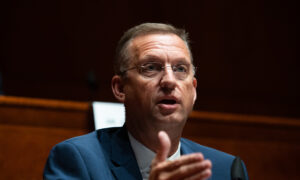 Former Rep. Doug Collins (R-Ga.) announced Monday he will not run in the 2022 race for a U.S. Senate seat representing Georgia.
Collins said in a statement that he will not seek the seat or any other office in the next election cycle.
"For those who may wonder, this is goodbye for now, but probably not forever. I do plan on staying involved in shaping our conservative message to help Republicans win back the House and the Senate and help more strong conservative candidates get elected here in Georgia," he wrote.
Collins jumped into the fray for the race to finish a six-year term that originally belonged to Sen. Johnny Isakson (R-Ga.) after Isakson retired due to failing health. Sen. Kelly Loeffler (R-Ga.), who was appointed to serve about a year in the seat, also ran, as did pastor Raphael Warnock, a Democrat.
Collins came in third. Loeffler and Warnock advanced to a runoff, which Warnock won, helping Democrats flip the Senate.
Collins was a popular choice among Republicans for a 2022 bid, according to polls. Potential candidates who haven't ruled out a run include former professional football player Herschel Walker, Loeffler, and Rep. Marjorie Taylor Greene (R-Ga.).
Warnock will likely win the Democrat primary. He had never held political office before being sworn in earlier this year.
The only Republicans who have thus far announced a bid for the Senate seat are Latham Saddler, who served in the Navy before joining the Trump administration, and Kelvin King, another military veteran and a fellow Trump supporter.
"The answer to why I'm running for United States Senate is pretty simple," Saddler said in a campaign launch video this month. "I just love this state and I love this country to its core."
King said on his campaign website that the Biden administration "is currently wrecking our economy, creating a crisis at our border, and systematically dismantling every bit of the 'America First' agenda implemented over the last four years."
"Personally, I am ready to take back our state and fight for the future of our country!" he wrote.
Collins had been put forward as a gubernatorial challenger to incumbent Gov. Brian Kemp by former President Donald Trump. His statement also ruled out running in that race.