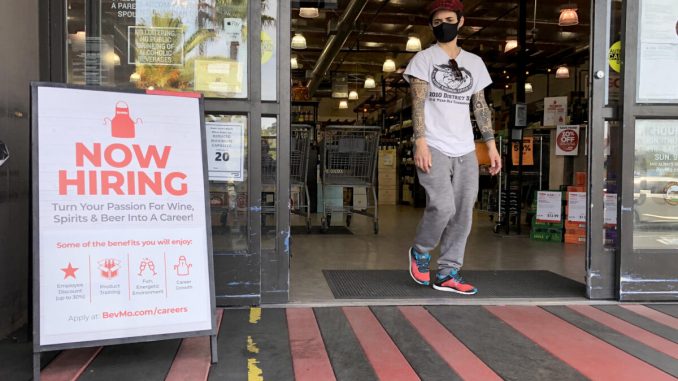 A record number of small businesses couldn't find enough workers to hire in April, according to a new report from the largest small-business lobby group in the United States, reinforcing concerns that the pandemic-related federal unemployment boost may be sidelining workers and hurting economic growth.
The National Federation of Independent Business (NFIB) said in its May 11 report (pdf) that 44 percent of all small-business owners reported job openings they could not fill in April, up two points from March and a record high. April's reading is 22 points higher than the 48-year historical average of 22 percent and is the third consecutive month of growth in unfilled job openings.
"Small-business owners are seeing a growth in sales but are stunted by not having enough workers," said NFIB Chief Economist Bill Dunkelberg, in a statement. "Finding qualified employees remains the biggest challenge for small businesses and is slowing economic growth."
The top concern for businesses in April, as in March, was labor quality, the report indicated. A striking 92 percent of small businesses hiring or trying to hire workers in April reported few or no "qualified" applicants for the positions they were trying to fill, up three points from March.
The NFIB report also noted that 37 percent of small businesses have openings for skilled workers, up three points from March, and 20 percent have openings for unskilled labor, up one point. At the same time, a net 21 percent of small-business owners said they plan to create new jobs in the next three months, reinforcing concerns about growing labor market slack, or unmet demand for paid labor.
Further highlighting the hiring woes of businesses, job openings in the overall U.S. economy rose nearly eight percent month-over-month to 8.1 million in March, the highest number in the history of the series, the Bureau of Labor Statistics said in a release Tuesday (pdf).
Business groups and Republican leaders in Washington have blamed the federal pandemic-related unemployment boost for sidelining workers.
Following a lackluster jobs report last week, the U.S. Chamber of Commerce called for an early end to the federal $300 jobless top-up—above and beyond what states provide—which is scheduled to lapse in September.
"The disappointing jobs report makes it clear that paying people not to work is dampening what should be a stronger jobs market," U.S. Chamber of Commerce Chief Policy Officer Neil Bradley said in a statement on May 7. "One step policymakers should take now is ending the $300 weekly supplemental unemployment benefit. Based on the Chamber's analysis, the $300 benefit results in approximately one in four recipients taking home more in unemployment than they earned working."
A debate has simmered about whether the Biden administration's policies are creating disincentives for people to take jobs.
"The federal unemployment benefit has made it almost impossible for service industry businesses to maintain their workforce. In a majority of cases, the unemployment benefits exceed wages earned from working," Sen. Lindsey Graham (R-S.C.) said in a statement on Twitter.
"The federal unemployment benefit has had the effect of discouraging return to work, and it is now time for that program to come to an end," he added.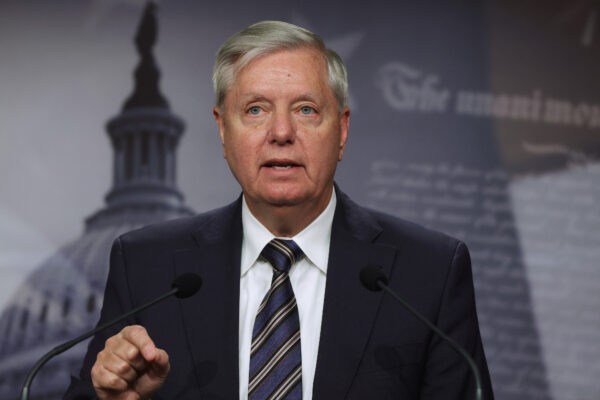 Treasury Secretary Janet Yellen, speaking at a press conference on May 7, sought to dismiss claims that the weekly jobless top-up was discouraging people from taking jobs.
"I really don't think the major factor is the extra unemployment," she said, arguing that the jobs data tends to be volatile and the broader trend is positive, pointing out that, on average, the economy has added around half a million jobs monthly in the past three months.
"There's no question that we're hearing from businesses that they are having difficulty hiring workers," Yellen acknowledged, although she said that the hard-hit leisure and hospitality sector showed strong job gains in April.
Republican governors in a number of states—including Alabama, Arkansas, Idaho, Iowa, Montana, South Carolina, and Tennessee—are responding to business hiring woes by ending the federal unemployment boost ahead of its scheduled termination date in September.