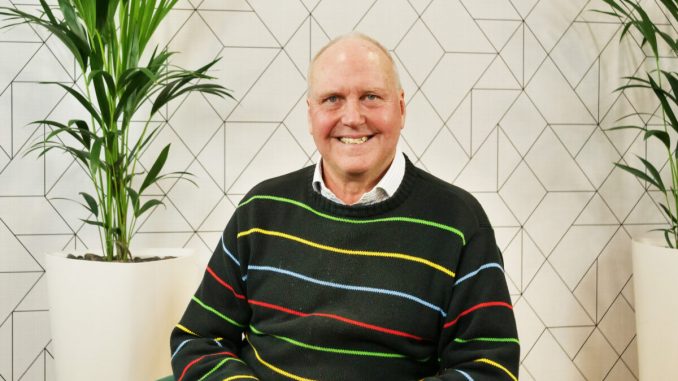 Even in the darkest hours, if people hold on to "the love that flows within us," humanity can break through the darkness, musician Peter Graham told The Epoch Times.
The 69-year-old British singer, songwriter, and charity founder drew attention last year when he published "CCP Flu Blues," a satirical song about how the Chinese Communist Party (CCP) covered up the outbreak and origin of the CCP virus, commonly known as novel coronavirus, the impact of the pandemic around the world, forced labour in Xinjiang, and forced organ harvesting from Falun Gong practitioners.
According to the description on YouTube, the song was dedicated to the whistleblowers in Wuhan who tried to warn the world about the virus but were silenced and "disappeared" by the CCP.
In an interview with The Epoch Times and its sister media NTD on May 3, Graham said that he didn't know what to expect at the beginning, but the reaction was "overwhelmingly positive."
"People really wanted to hear that, they wanted to hear that message in a relatable form."
Graham said he initially thought about calling it Wuhan flu because it rhymes better "but then that's not fair."
"You can't call it the China flu either, because Chinese people are not culpable," he said. "It's a CCP flu because they obviously developed it."
Graham was referring to widespread speculation that the CCP virus could have accidentally leaked from a lab into the human population.
"I'm just trying to put out pictures of the different situations, and then try to stimulate someone to do their own research, do their own investigation," Graham told The Epoch Times.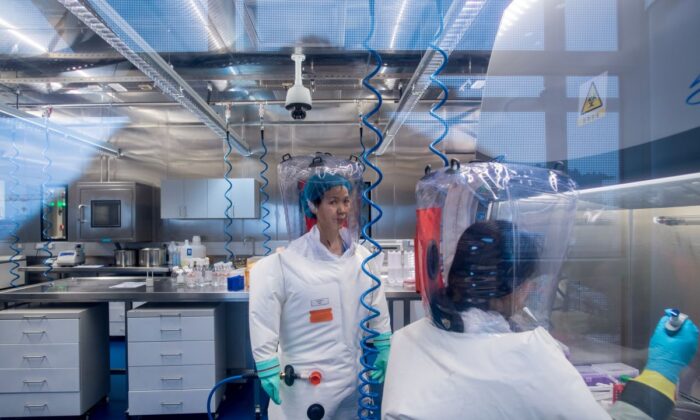 A report from the World Health Organization (WHO) published in March said that the CCP virus likely spread to people via an unknown animal, but WHO Director-General Tedros Adhanom Ghebreyesus said the mission to study the origins of the virus did not adequately analyze other theories.
"As far as WHO is concerned, all hypotheses remain on the table … We have not yet found the source of the virus," Ghebreyesus said.
The report's conclusion was largely based on the WHO's investigative efforts in January and February of this year. Critics noted that the Chinese communist regime had a significant role in their investigation and accused them of again engaging in a cover-up.
We Will Be Free
Graham has recently updated one of his old songs "We will be free"—which he wrote in the 1980s about the Berlin Wall—to reflect a different communist totalitarian regime.
"I was starting to understand about communism in the early days, and how the Soviet Union was driving people down," Graham said.
"When the Berlin Wall went, and [the] Soviet Union collapsed, it seemed it was all over. … But then China emerges, and the same force of evil is at work. And that was why these songs connect through the decades," he said.
Graham said that while he had seen a lot of "very terrible" things, he believes that "we will be free.
"You affirm it: We will be free. And that's the chorus," he said.
Graham said he has a feeling of destiny towards this.
"In my early days, I actually played in a band in front of the wall at the big rally, and I wrote a song for that," Graham told The Epoch Times.
Back in 1987, Graham and his band performed "The Wall" in front of the Berlin wall, two years before its fall.
The performance was a part of a rally called "Die Mauer Muss Weg!" (The Wall Must Go!) organised by The Collegiate Association for the Research of Principles.
Looking back to the event, Graham felt "that was a uniting point, and that did have an effect."
He said he republished these old songs to connect people.
"I think this is the big lie really, that you're in a bad situation, you're completely on your own," Graham said. "But actually, why I made these songs [a] kind of anthemic style is because it goes against that."
"Together we are strong," he said. "If enough good people stand up, then nothing can stand against it."
Shine Your Light
Graham was born in India to a Scottish father and an English mother. His grandfather was with the British Army in India at the time. He moved to London at the age of four.
Ever since Graham got his first guitar when he was 14, writing and performing songs has been a backdrop of his whole life. "Everything I've done has been kind of put in that diary of the music and songs," he said.
Looking back at his journey, Graham said nature and God would give him inspiration.
"I've always had no doubt that there is God, and that also gives inspiration," Graham said.
"I want to express harmony and wideness of vision and sort of give hope at the same time," he said.
"As as I've been going through and finding out things, meeting people, and I've also been discovering the actual reality of our world. And it's simple, good and evil are at work."
That's when Graham started trying to direct his music into "being a force for good," he said.
He was brought up in Christianity, which "takes care of me personally," Graham said, "I also really respect and understand other views, like, more Buddhist views, or more universal [views]."
Graham's spirituality is expressed in the lyrics of his new song "Shine your light," which he expects to publish in a few weeks' time.
"Hold right on, shine your light. Hold right on, in the middle of the night. Keep it strong, turn it on, make it bright," the lyrics read.
Planning to join in with like-minded people to perform at events such as global peace festivals, Graham said he wants to "unite the light."
"If you shine your light, this is from you, then you connect with a higher light. And then you break through," Graham said.
"And it's not just you, but then that hopefully is a consciousness around the whole world. That light around the whole world will break through."
Asked what message he would like to share with the world, Graham said: "I think shine your light. Just find what you have to share, and try and share it. Yeah, just be honest, try to be honest."
World Culture Association
Another way Graham was trying to "unite the light," is through his charity called the World Culture Association.
Originally founded in 2009 to highlight human rights issues and give a platform to different voices, the World Culture Association organised "the Concert for Free China" in 2012.
Last year during the CCP virus pandemic, Graham decided to revive the organisation and turn it into a charity to help more people.
The UK charity and UN-registered NGO has been working with people in the local communities to shelter abandoned children in Congo, providing a livelihood for people in the Philippines, and help flood-affected areas in Indonesia. Graham said he was hoping to develop the charity and it would be "extremely helpful" if more people would like to donate or volunteer.
Jack Phillips and The Daily Caller News Foundation contributed to this report.