China's former premier Wen Jiabao published an article to memorialize his deceased mother on April 15. However, the essay was censored, possibly because Wen called obscurely for fairness, justice, humanity, and liberty for the country.
Wen, now 78, was China's second-highest official from 2003 to 2013. He said in the article that his life in the position was "like walking on thin ice."
Chinese people have been shocked knowing that even Wen can't escape the regime's increasingly stringent censorship.
"WeChat censored Wen Jiabao's poignant tribute to his mother at Qingming festival, [a tomb-sweeping day in China]. It really [made me] speechless!" Gao Yu, Chinese journalist and columnist, posted on Twitter on April 19.
Gao said that Wen would understand the communist ideologies very well and strictly self-censor, leaving many Chinese surprised to see his article banned.
Feng Chongyi, associate professor in China Studies at the University of Technology Sydney, told the Chinese-language Epoch Times on Monday that Wen expressed his disappointment and dissatisfaction to Xi Jinping's regime indirectly by writing in the tribute about his parents' experience and his own feelings, which is the reason why the regime won't allow people to read it.
Wen's Essay
Wen's mother passed away in late 2020 at the age of 99.
To express his sadness and gratitude, Wen wrote a long article before the Qingming festival, which was on April 4. From March 25 to April 15, Wen's essay was separated into four parts and published in the Macao Herald, a Macao local newspaper with its headquarters based in the neighboring Zhuhai city in southern China's Guangdong Province.
In the article, Wen recalled the life of his mother, and described how his father was tortured during the decade-long Cultural Revolution from 1966 to 1976, because he was a teacher.
"Father was detained inside the school, and was frequently interrogated, scolded, and beaten. One day, the rebels hit his face and caused swelling. The swelling is so severe that he couldn't see anything," Wen wrote.
Chinese communist regime sent almost all scholars, literati, and teachers to rural areas to work as farmers, as well as humiliate them in public during the cultural revolution.
Wen talked several times about how his mother taught him to be a righteous man and righteous official that cherishes and follows the moral standard, as well as takes care of vulnerable groups.
When Wen was appointed premier, he said his mother wrote him letters to encourage him. He then wrote: "I have worked at Zhongnanhai (China's central government) for 28 years … I followed the orders very carefully, like walking on the thin ice or beside a dark abyss. I always prepared to be fired from day one."
At the end of the article, Wen expressed his wish: "In my heart, China should be a country full of fairness and justice. In this country, people's will, humanity, and human's nature should always be respected, and the spirit should always be youthful, free, and diligent."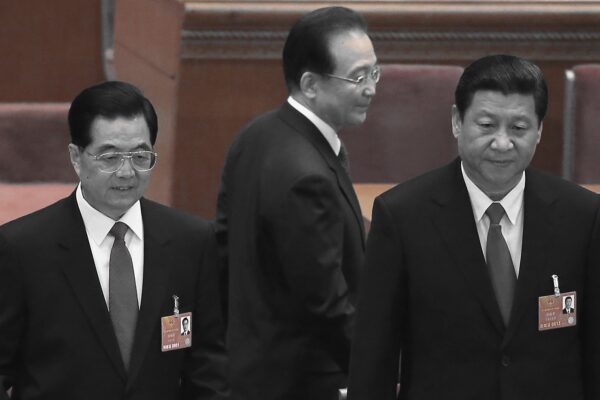 Be Censored
Wen's essay didn't attract much attention initially because the Macao Herald targets mostly readers in Macao.
On April 17, the article was shared hundreds of thousands of times on Chinese social media after it was reposted by commentators and Hong Kong-based pro-Beijing news outlet the Phoenix as a complete article.
Hours later, the essay was banned by Chinese social media platforms and the Phoenix removed the article as well. But an archived version of the webpage as well as cached copies can still be accessed outside of China.
Against Xi?
Tang Jingyuan, a U.S. based China affairs commentator told The Epoch Times in a phone interview on April 19, "Wen said he received a great education from his mother. He was implying that Xi Jinping wasn't taught well by his parents."
"Xi's father is a liberal within the Communist party. He [Xi's father] was against the cultural revolution [which was launched by former Chinese leader Mao Zedong], he supported free business and a market economy," Tang explained. "Xi holds a different political opinion from his father. He tries to adapt Mao Zedong's policies to current China."
"At the same time, Wen's calling is totally opposing Xi Jinping's strategy," Tang said, pointing out that Xi's administrations are building a totalitarian country by controlling every single person by strict rules and regulations.
"Who dares to talk about freedom, justice, or humanity publicly in China?" Tang asked. "Wen's writing is blaming Xi's regime for pursuing the injustice, inhumanity, unfairness, and persecution in China."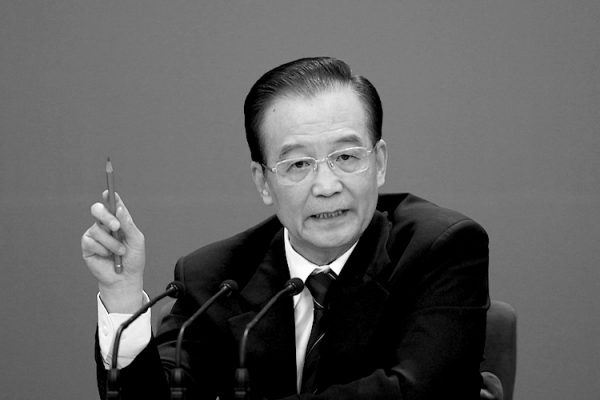 Moreover, Xi ordered that all Chinese officials and people build a "correct view of the party's culture," which means no matter what's has unfolded in history, people talking publicly must only present an image of "the great, glorious, and correct Communist Party of China."
"Like the child in the story 'The Emperor's New Clothes' who blurts out that the emperor is wearing nothing at all, Wen's cultural revolution story has revealed the truth of life in China which Xi's regime doesn't allow people to talk about," Tang added.