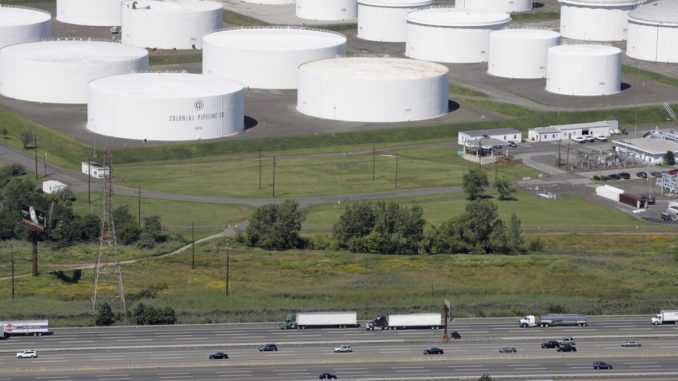 North Carolina Gov. Roy Cooper declared a state of emergency on Monday to help ensure adequate fuel supplies following the Colonial Pipeline cyberattack and subsequent shutdown.
Cooper issued an executive order (pdf) which temporarily suspends some motor vehicle regulations for truck drivers hauling in support of emergency relief efforts related to the shortages of gasoline, diesel, jet fuel, and other refined petroleum products.
"Today's emergency declaration will help North Carolina prepare for any potential motor vehicle fuel supply interruptions across the state and ensure motorists are able to have access to fuel," Cooper said in a statement.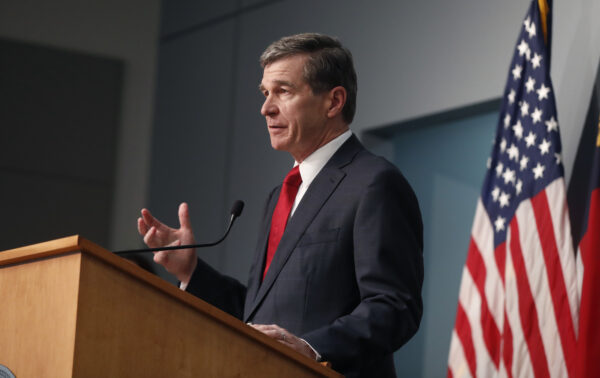 The executive order notes that uninterrupted supply of refined petroleum products—including diesel and gasoline—is essential for the health, safety, and economic well-being of North Carolinians, and any delivery interruption "threatens the public welfare."
The executive action directs officials to waive certain size and weight restrictions and penalties on truck drivers involved in fuel supply relief efforts.
All maximum hours of service for drivers prescribed by the North Carolina Department of Public Safety (DPS) have been suspended, as have certain registration and filing requirements.
The order also authorizes the secretary of the North Carolina DPS to seek assistance from federal agencies to counteract the emergency and reimburse response-related costs.
Colonial Pipeline, which delivers about 45 percent of the fuel consumed on the East Coast and is a primary fuel pipeline for North Carolina, halted operations last week after revealing it had been targeted by hackers.
"Colonial Pipeline learned it was the victim of a cybersecurity attack. We have since determined that this incident involves ransomware. In response, we proactively took certain systems offline to contain the threat, which has temporarily halted all pipeline operations and affected some of our IT systems," the company said in a May 8 statement.
Company officials have said they hope to have services mostly restored by the end of the week.
The FBI and administration officials have blamed a criminal syndicate named DarkSide for the attack.
Anne Neuberger, the White House deputy national security adviser for cyber and emerging technology, said at a briefing that DarkSide has been on the FBI's radar for months, adding that the syndicate's business model is to demand ransom payments from victims and then split the proceeds with the developers of the ransomware.
DarkSide members are Russian speakers, and malware used by the group is coded not to attack networks that use Russian-language keyboards. Russia has denied any involvement in the attack.
President Joe Biden said Monday that, "so far there is no evidence based on, from our intelligence people, that Russia is involved, although there is evidence that the actors, ransomware, is in Russia."
The syndicate posted a statement on its dark web site describing itself as apolitical. "Our goal is to make money, and not creating problems for society," DarkSide said.
The attack has sparked temporary gas shortages, with stations in Florida, Georgia, South Carolina, North Carolina, and Virginia running out of fuel after customers rushed to fill vehicles.