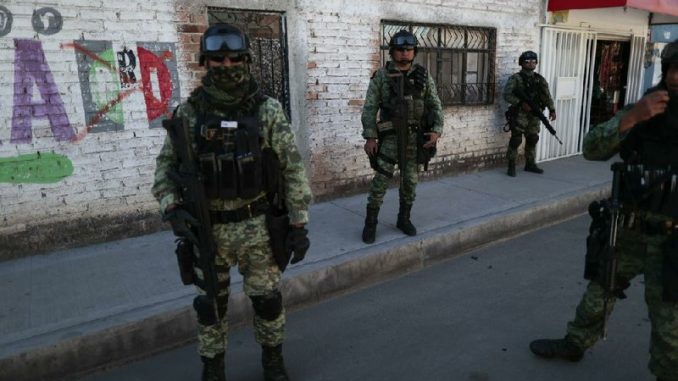 OAN Newsroom
UPDATED 9:07 AM PT – Tuesday, May 11, 2021
According to federal drug investigators, the Jalisco New Generation Cartel (JNGC) is now the primary group trafficking fentanyl into the U.S. across the southern border. Homeland Security agents said the JNGC, which is Mexico's fastest growing cartel, has now gained footholds in Seattle and across the Pacific Northwest.
The group, headed by cartel boss El Mencho, brazenly threatens rivals on social media while openly displaying its weaponry and armored vehicles. However, federal agents ahve said that's just the beginning of JNGC's fear-inducing tactics.
"Whether it's ripping the fingernails out of somebody's hands as sending a message to them or tying them up in a tree in the middle of Central Washington to die or dismembering them and shipping their remains off…they're there to deliver an effective message," stated DHS Special Agent Robert Hammer. "Which is don't mess with us."
"They are a huge threat to the stability of this region" – listen as SAC Hammer expands on the escalating threat of #CJNG #cartel fentanyl trafficking, and the multi-faceted approach needed to keep communities safe. @KOMONews @PrestonTVNews https://t.co/UJ7z8iTjh3

— HSI Pacific Northwest (@HSISeattle) May 7, 2021
Fentanyl smuggled by the cartel is reported to be 50 times more deadly than the heroin it's replacing in the Pacific Northwest. In the past, fentanyl had mainly been mixed into heroin, but now it's often pressed into small blue tablets to resemble prescription oxycodone pills.