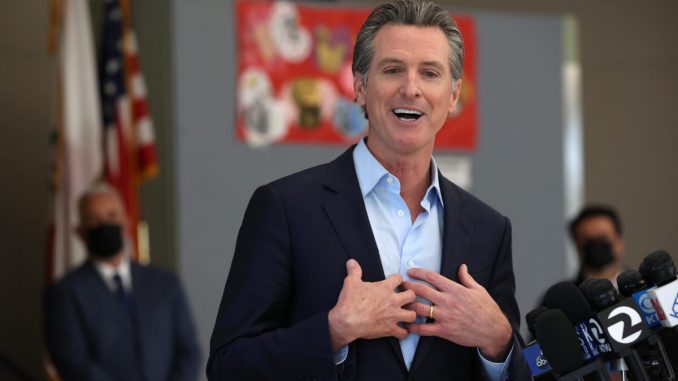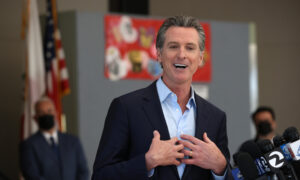 Commentary
California is flush with cash and Gov. Gavin Newsom is giving it away.
The state found itself with about $75 billion in unexpected revenue for the current fiscal year, and Newsom announced May 10 that he wants to give all $12 billion of it away.
He said he wanted to fund "nearly $12 billion in direct cash payments to Californians hit hardest by the pandemic…[including] more than $5 billion in aid … to those who need help paying their rent or utility bills."
Even so, contributions to the state "rainy day fund," or budget stabilization fund, are down from the year-ago period. Last year through April 30, the state had added $14 billion to its stabilization fund. This fiscal year, California used a net $8 billion from the fund.
The state pulled $16 billion from the fund earlier this fiscal year, but since deposited $8 billion back into it. It means the account's balance has decreased about $8 billion over the past year, from $16.5 billion on April 30, 2020, down to about $8.3 billion on April 30.
Volatile Tax Receipts
California's taxes are volatile.
Largely, that's because it taxes capital gains at the individual income tax rate.
If a couple sells its home and makes more than $500,000 on the sale, they generally have to pay their state income tax rate for any gain above $500,000.
Years with good stock market returns also cause tax revenues in California to be high. When people sell their stocks with high capital gains, California gets more tax revenue. For the one year period ending April 30, the U.S. stock market as measured by the S&P 500 stock index, was up 46 percent.
California, like many other states, created a state stabilization fund so it can put money into the fund when tax receipts are high and take money out of the fund when tax receipts are low.
Spending the Windfall
According the governor's May 10 statement, families that make up to $75,000 will receive $600 direct payments. Qualified families with dependents, including undocumented families, will be eligible for an additional $500.
Former San Diego mayor Kevin Faulconer, one of the challengers to replace Newsom in the upcoming recall election, responded to Newsom's plan on Twitter. He said: "Californians need permanent, real tax relief, not just one-time stimulus checks."
Tim Shaler is a professional investor and economist based in Southern California. He is a regular columnist for The Epoch Times, where he exclusively provides some of his original economic analysis.
Views expressed in this article are the opinions of the author and do not necessarily reflect the views of The Epoch Times.