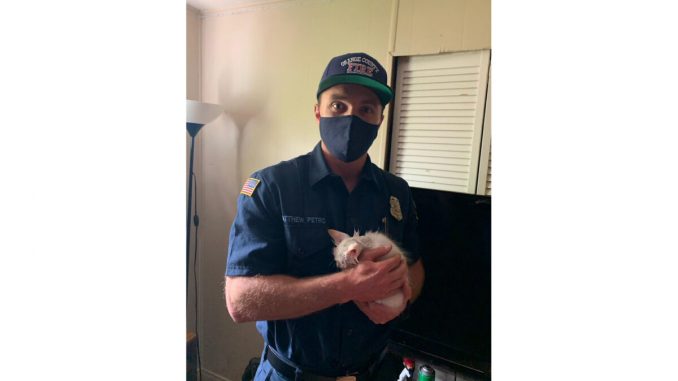 An Orange County kitten used one of its nine lives after its head became trapped in a piece of furniture, but the feline was spared from further harm by the Orange County Fire Authority (OCFA).
A family called firefighters in late April to report a distressed kitten trapped in the hole of a bunk bed, OCFA Capt. Sean Doran told The Epoch Times May 11.
Firefighters from Station 73 in Santa Ana arrived at the scene to rescue the troubled kitten.
Firefighter Matt Petro gently put water and soap around the kitten's head to help pull him out, Doran said. He was able to retrieve the kitten unharmed and return it to his family.