Three people are in critical condition after a man allegedly stabbed several individuals in a supermarket in Dunedin, in New Zealand's South Island on Monday.
Witnesses say they heard loud screaming and saw a man holding two knives before injuring four people, three of whom have been admitted to intensive care.
Two supermarket employees were among the victims.
Southern District Police Commander Superintendent Paul Basham told reporters those in critical condition would undergo surgery later today.
The incident occurred at Countdown Supermarket, a subsidiary of Australia's Woolworths.
Basham said some of the victims were attempting to restrain the man and stop him from injuring more people.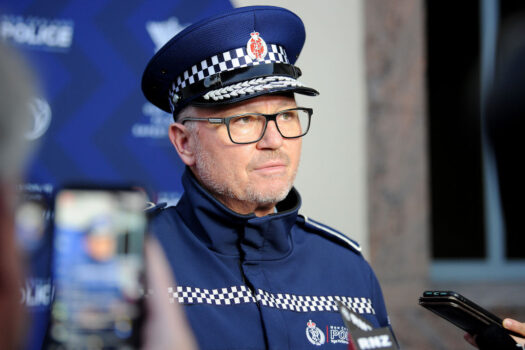 "I have viewed the CCTV footage, which is quite traumatic, and what I can say is that those that intervened, some of whom became injured themselves, I think have acted selflessly and with great courage to prevent this man from hurting anybody else" he said.
"It is nothing short of heroic."
Basham said the man would be charged later tonight.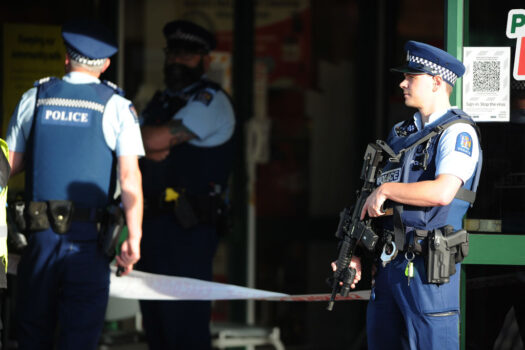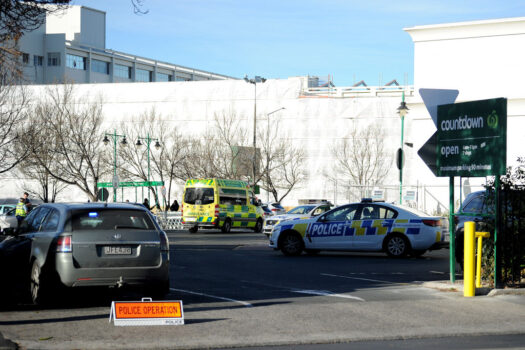 One witness told Stuff news media, "It just sounded like someone fell over and then screaming got louder and louder."
"We walked past the aisle, and we heard someone say, 'He has got a knife,' so we just kept moving forward."
Another person described the alleged perpetrator as having "Curly hair, quite a mess little fellow."
Countdown Supermarkets issued a statement on Facebook saying, "We are shocked and devastated by the events in our Dunedin Central Store this afternoon."
"Our priority right now is our injured team members and caring for our wider team in the wake of this extremely traumatic event. We are distraught that customers who tried to help our team members were also injured."
New Zealand Prime Minister Jacinda Ardern has denied the incident was terror-related.