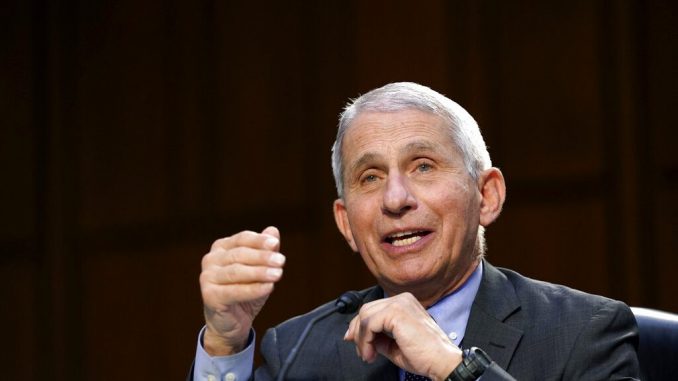 OAN Newsroom
UPDATED 8:26 AM PT – Wednesday, June 9, 2021
New investigations suggest a concerted effort by Dr. Anthony Fauci and his affiliates to promote the "natural origin theory" for COVID-19 and downplay evidence of a potential lab leak.
According to the Epoch Times, a number of Dr. Fauci's emails show he coordinated the publication of scientific articles arguing COVID-19 was a "natural occurrence." These include pieces by EcoHealth Alliance President Peter Daszak in which he defends China's response to COVID-19.
News Analysis🔎The 2 most significant articles promoting the "natural origins" hypothesis for #COVID19 appear to have been part of a coordinated effort originating from a Feb. 1, 2020, teleconference organized by Dr. #AnthonyFauci. https://t.co/Zwo01OLlQJ

— The Epoch Times (@EpochTimes) June 8, 2021
However, more recent studies suggest COVID-19 may have an unnatural genome sequence, perhaps suggesting a link to gain of function experiments financed by Dr. Fauci and Daszak. For clarity, the term gain of function is used to describe any field of medical research that alters an organism or disease in a way that increases transmissibility or pathogenesis. This is something the NIH director had previously denied he was aware of regarding the lab in Wuhan, China.
The Epoch Times also claimed Dr. Fauci's allies removed signs of their involvement with articles on the "natural origin theory" to make them look like unbiased scientific studies. They are now facing calls to be held accountable for this.