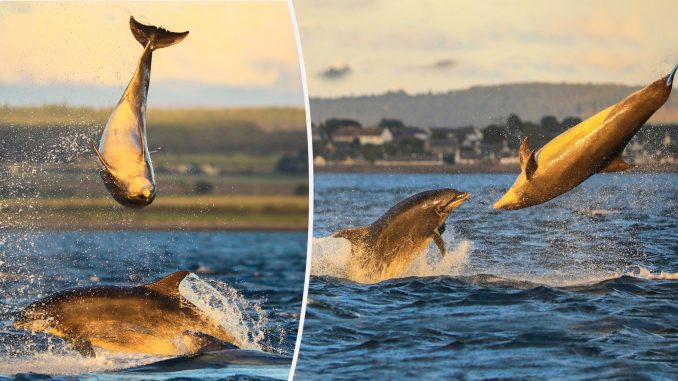 A set of stunning photos show a pair of dolphins performing amazing acrobatic moves, including "playing volleyball," whilst bathed in the soft golden glow of the setting sun.
The remarkable pictures were captured by wildlife photographer Zaneta Blaszczyk, 30, at Chanonry Point on the Black Isle Peninsula in the Scottish Highlands.
"We arrived at the beach just before sunset, and it did not take us long to spot the first dolphin," Zaneta said. "I found myself a comfy place on the beach, from where I had a good view of the entire bay."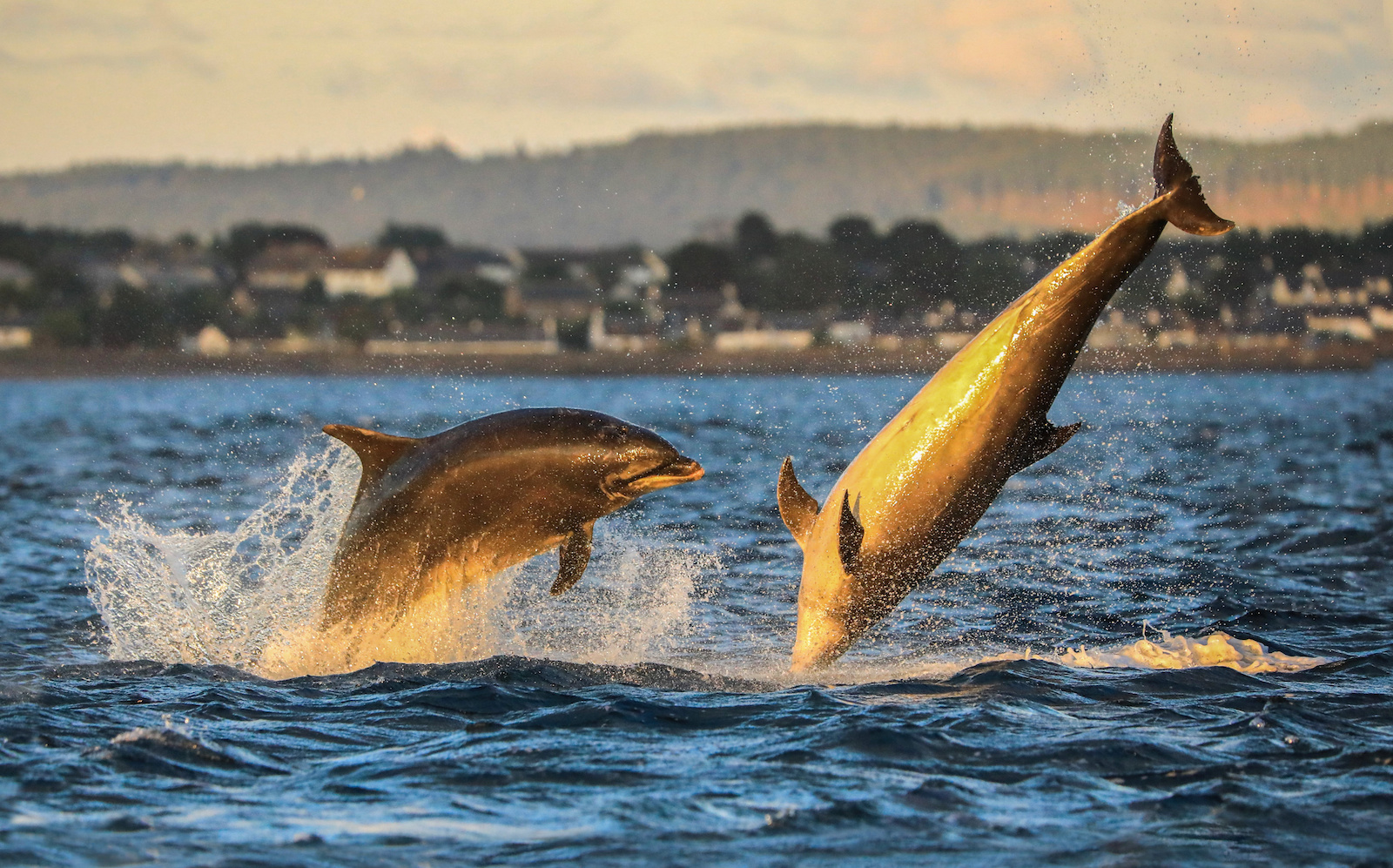 As the sun began to set, with the landscape illuminated in a bright red color, more dolphins joined the bay and started to act playful. In total, there were 15 dolphins together.
However, there was a duo of dolphins that put on a great show as they seemed to be having a wonderful time illuminated in the orange evening light. One of the dolphins leaped about a meter above the surface of the water in a magnificent backflip in midair.
"It froze in the air for a split second, while another dolphin joined the show," Zaneta said. "Meanwhile, the sky behind them turned into a 'rainbow' as soon as the sun started to set."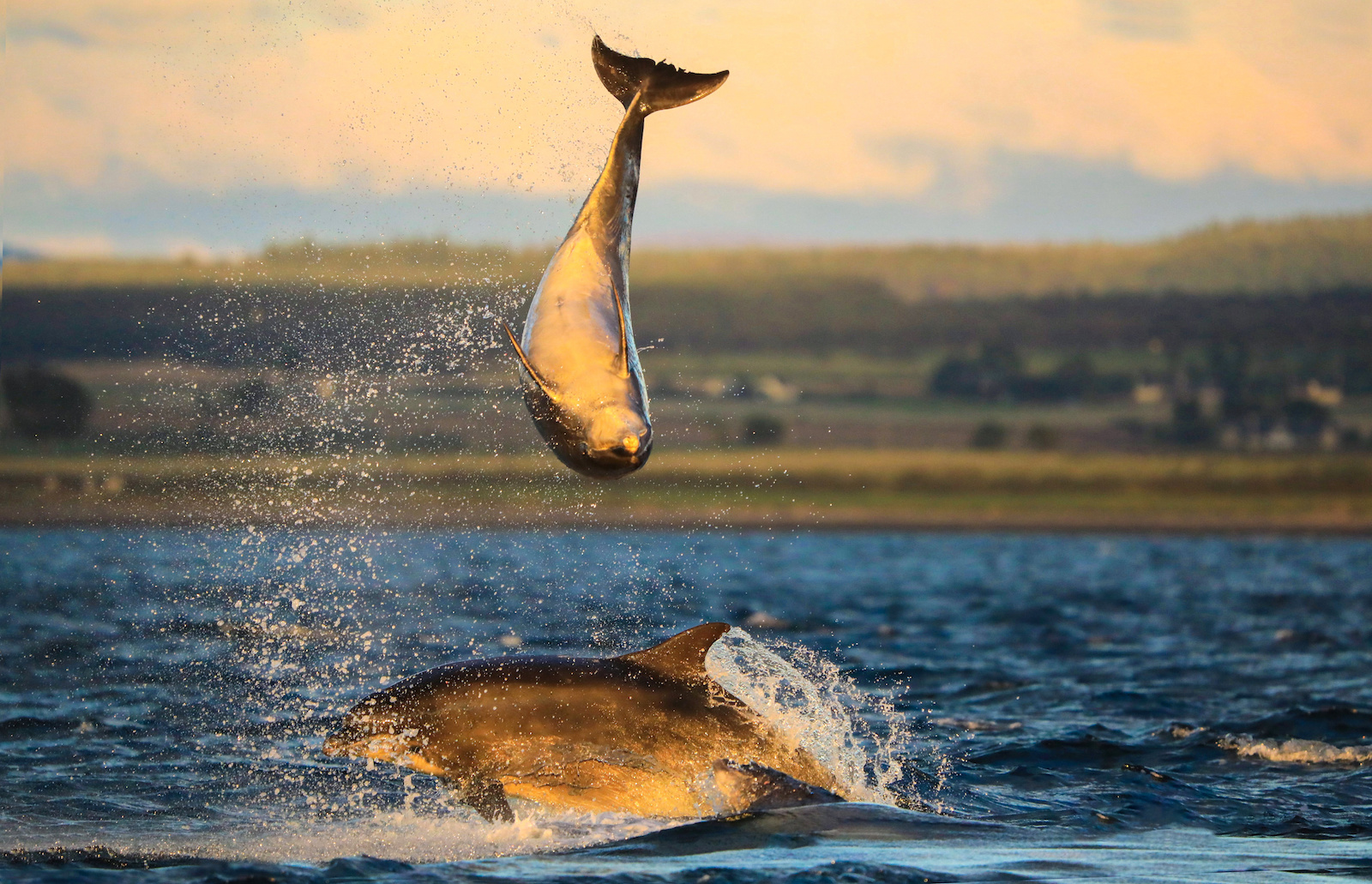 The two dolphins in the pod looked like they were playing volleyball or something similar, Zaneta explained.
"Instead of a ball they used a fish, that kept flying in the air from one dolphin to another before it was finally consumed," Zaneta said. "The dolphins were incredibly fast, so it was pretty challenging to capture them.
"It was mesmerizing, like a water ballet."
Zaneta shared that they had close to 20 minutes with the lovely colors of the clouds that were pink and purple, with some blue and violet sky behind them as the sun was shining red. Luckily, the main action of the dolphins playing also occurred at the same time.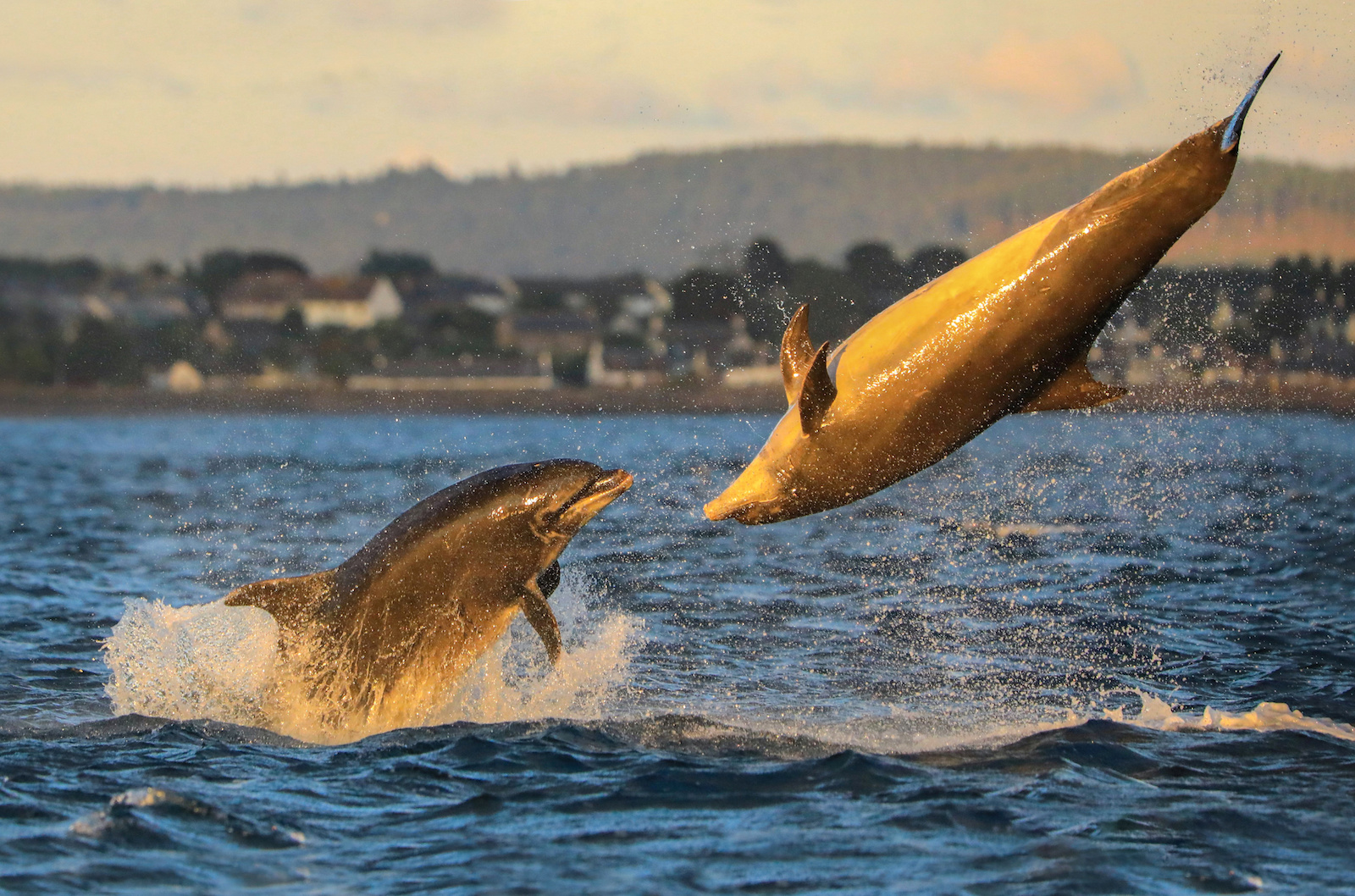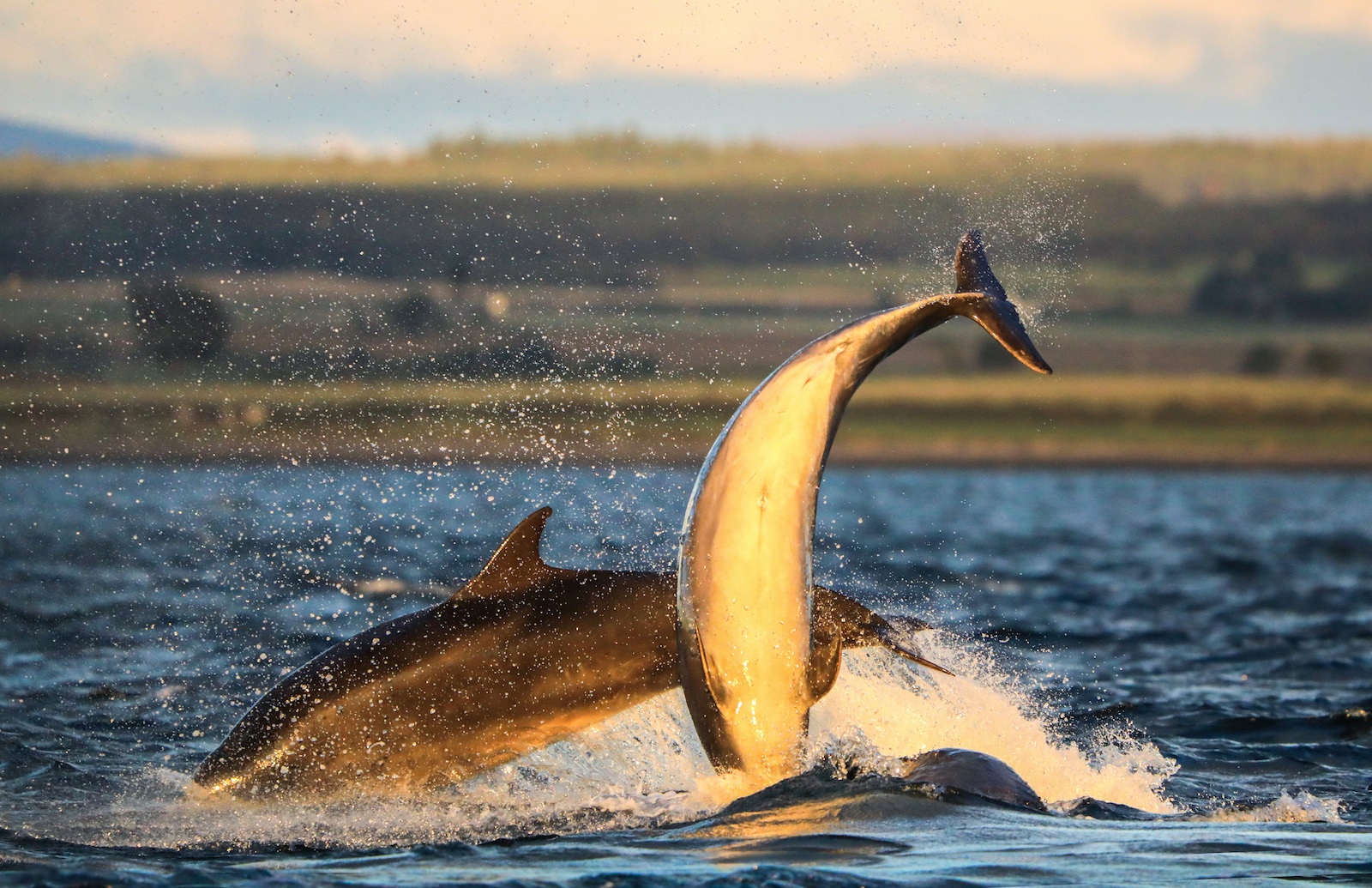 "I really feel like it was once in a lifetime opportunity for me, as a photographer and wildlife watcher, to see such a spectacle," Zaneta said. "Everything was perfect—the light, the silence, the wonderful colors of the setting sun, and, most importantly, the setting on the camera."
Epoch Times Staff contributed to this report.
Share your stories with us at emg.inspired@epochtimes.com, and continue to get your daily dose of inspiration by signing up for the Epoch Inspired newsletter at TheEpochTimes.com/newsletter