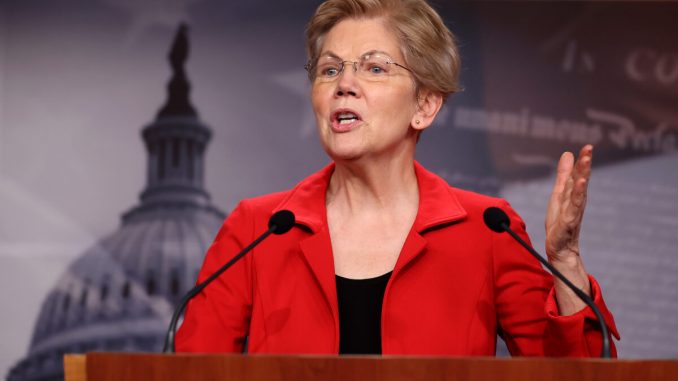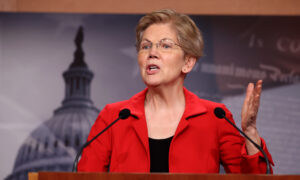 Sen. Elizabeth Warren (D-Mass.) says that she intends to run for reelection in 2024.
Warren, 71, made the revelation to Politico in an interview published Saturday when she was asked about her 2024 plan. She also confirmed her plans to run in an interview during an interview with WBZ-TV.
"[President] Joe Biden is running for reelection. I plan on helping him, and I plan on staying in the Senate," Warren told the television program.
Warren's office did not immediately respond to a request from The Epoch Times for comment.
It comes as Warren's memoir "Persist" was released this week in which she goes into various topics including her loss in the 2020 presidential campaign.
She was a top contender for the Democratic Party nomination but dropped out after poor Super Tuesday results.
She had branded herself as a candidate who is a progressive fighter willing to take on a corrupt system. In 2019, she was drawing significant crowds before she released several policy plans, including her "Medicare for All" proposal, which was summarily panned by fellow rivals for being impossible to implement and too expensive.
Warren became the first woman to be elected to the Senate from Massachusetts in 2012 and was a law professor for more than 30 years. She was reelected to the Senate for a second term in 2018 after defeating Republican nominee Geoff Diehl (R-Mass.).
This week Warren raised concerns about social media company Facebook over its decision to uphold its ban on former President Donald Trump, although she said she was "glad" that Trump was not on the platform.
She said that Facebook's decision represents the power they have and reiterated her call to break up tech giants.
"I'm glad that Donald Trump is not going to be on Facebook," Warren told Yahoo Finance. "Suits me."
"But part two is that this is just further demonstration that these giant tech companies are way, way, way too powerful," she said.
Facebook's oversight board on Wednesday said that the continued suspension of Trump "was necessary to keep people safe."
"Trump's posts during the Capitol riot severely violated Facebook's rules and encouraged and legitimized violence," the board said in a statement announcing its decision.
It comes as Big Tech companies have drawn intense scrutiny for perceived political bias and alleged unbalanced moderation of users content. Critics say much of the companies' moderation in the past year has unfairly targeted conservative speech and speech from individuals deemed to be supporters of Trump.
Meanwhile, groups on the other side of the aisle have been taking issue with how social media companies are operating, claiming that the Silicon Valley companies have failed to adequately address "misinformation" that is being proliferated online.
Jack Phillips contributed to this report.