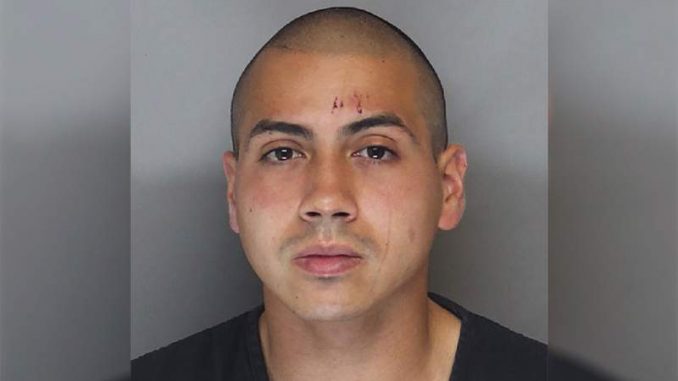 OAN Newsroom
UPDATED 11:17 AM PT – Monday, May 10, 2021
Army trainee Jovan Collazo, 23, was arrested after hijacking a South Carolina school bus with children on board. The driver of the bus, along with 18 students, are safe and unharmed after they were taken hostage on Thursday.
Richland County Sheriff Leon Lott reported the man was dressed in a physical training uniform after escaping from Fort Jackson with an M4 rifle before boarding a school bus with a gun. The suspect became irritated after the children started questioning his motives.
Sheriff Lott added, the bus was then stopped and the kids as well as the bus driver were let off the bus by the suspect who then drove off. Collazo then abandoned the bus a few miles down the road. The suspect left his rifle on the bus before running through the nearby neighborhoods, where he reportedly asked for rides and clothes before he was arrested.
Fort Jackson Commander Brigadier General Milford H. Beagle Jr. addressed the trainee's escape, which went unnoticed for sometime before it was reported. He noted the individual had only been in training for three weeks.
The young witnesses are students at Forest Lake Elementary School, where the superintendent said they notified parents and provided counseling upon the student's arrival back to campus in order to ensure they had support.
Collazo is currently charged for 19 counts of kidnapping, carjacking, possessing a weapon on school property, armed robbery and possessing a weapon during a violent crime.
Fort Jackson Commander Beagle apologized to the community and took responsibility for the base's failure to be accountable for all their trainees.