Rep. Elise Stefanik (R-N.Y.), who has been endorsed by some Republicans to take the No. 3 House Republican spot, said that she views people who voted for President Donald Trump as crucial to the GOP re-taking the House majority in 2022.
In an interview over the weekend, Stefanik—who has been endorsed by Trump and House Minority Whip Steve Scalise (R-La.)—told Breitbart News about what she would do differently if she were to replace Rep. Liz Cheney (R-Wyo.), the current House Republican Conference chairwoman.
"Number one, I would listen to the voters across the country, which I do every day in my district, which voted overwhelmingly for President Trump," Stefanik said, referring to New York's 21st Congressional District.
The congresswoman said that the role of the conference chair is to serve as a unifier of sorts who can speak on behalf of the majority of House Republican lawmakers.
"I would also spend the time listening to the members of the conference and making sure that we're representing the majority of the Republican conference's views, and when you're not able to do that anymore, you should step down from those leadership positions. You should realize that it's not an opportunity for you to share your personal views, whatever they may be, that you speak for the team," Stefanik said in the interview.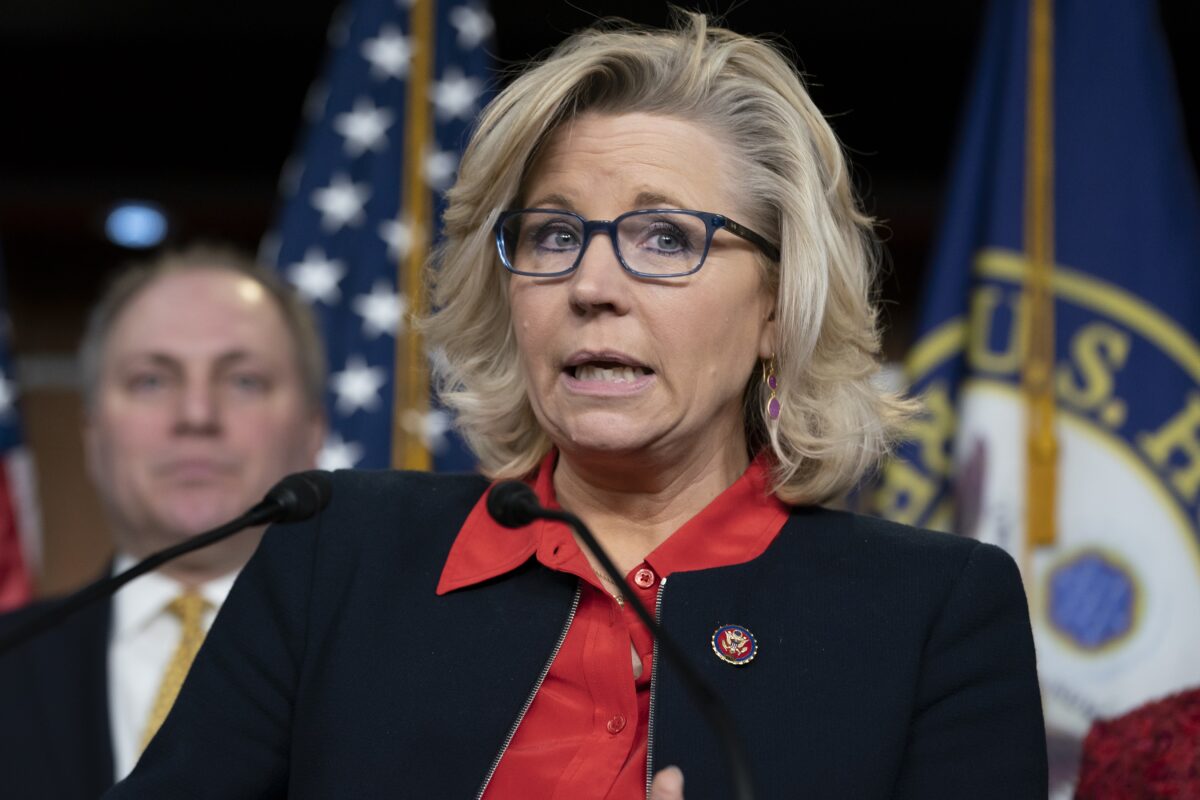 In recent weeks, Cheney has come under fire from top House Republicans, including Minority Leader Kevin McCarthy (R-Calif.) and Scalise, following her continued criticism of Trump and his supporters. Cheney, the daughter of former Vice President Dick Cheney, also drew critical feedback after she described a proposal from Rep. Jim Banks (R-Ind.), the head of the Republican Study Committee, to court working-class voters as being "neo-Marxist."
With the public fracas surrounding Cheney, some House Republicans have said that it is likely she will be pushed out of her leadership spot soon.
Stefanik, in the interview, noted that about 75 million Americans voted for Trump, or about 47 percent of the electorate, during the Nov. 3 election.
"I also would make sure that we're not attacking our fellow members and attacking President Trump and Trump supporters," she told the news website. "If you look at the November election, President Trump earned more votes than any other Republican nominee candidate for president in our nation's history, and those voters, that coalition is going to be critical going into the next election."
Stefanik added: "I know that voters across this country want people who can stand strong and fight on their behalf and speak with a clear message about what's at stake."